Perhaps you shop from the same clothing websites time and time again. Or you may not even shop online at all.
However, the beauty of the amazing social media platform known as Instagram is that there are many different fashion labels and Instagram clothing boutiques that are ready for you to discover to expand your horizons.
Whether they have been around for a long time or they are new brands, these clothing brands will open your mind, liven up our feed, and change up your closet for the best.
The price range will change vastly depending on which Instagram clothing brands you choose.
However, if you're not ready to buy, even the imagery featured on the pages of these brands will give you the inspiration you need to kickstart your fashion journey.
Gives all of these excellent brands a follow and put some of these gorgeous pictures in your saved folder for some clothing inspiration next time you need a rocking outfit.
If you are constantly on Instagram these days, you should definitely consider following some of these Instagram boutiques.
Read: How to find customers on Instagram
Here are 7 of the best Instagram fashion brands. Let's get into it!
House of Sunny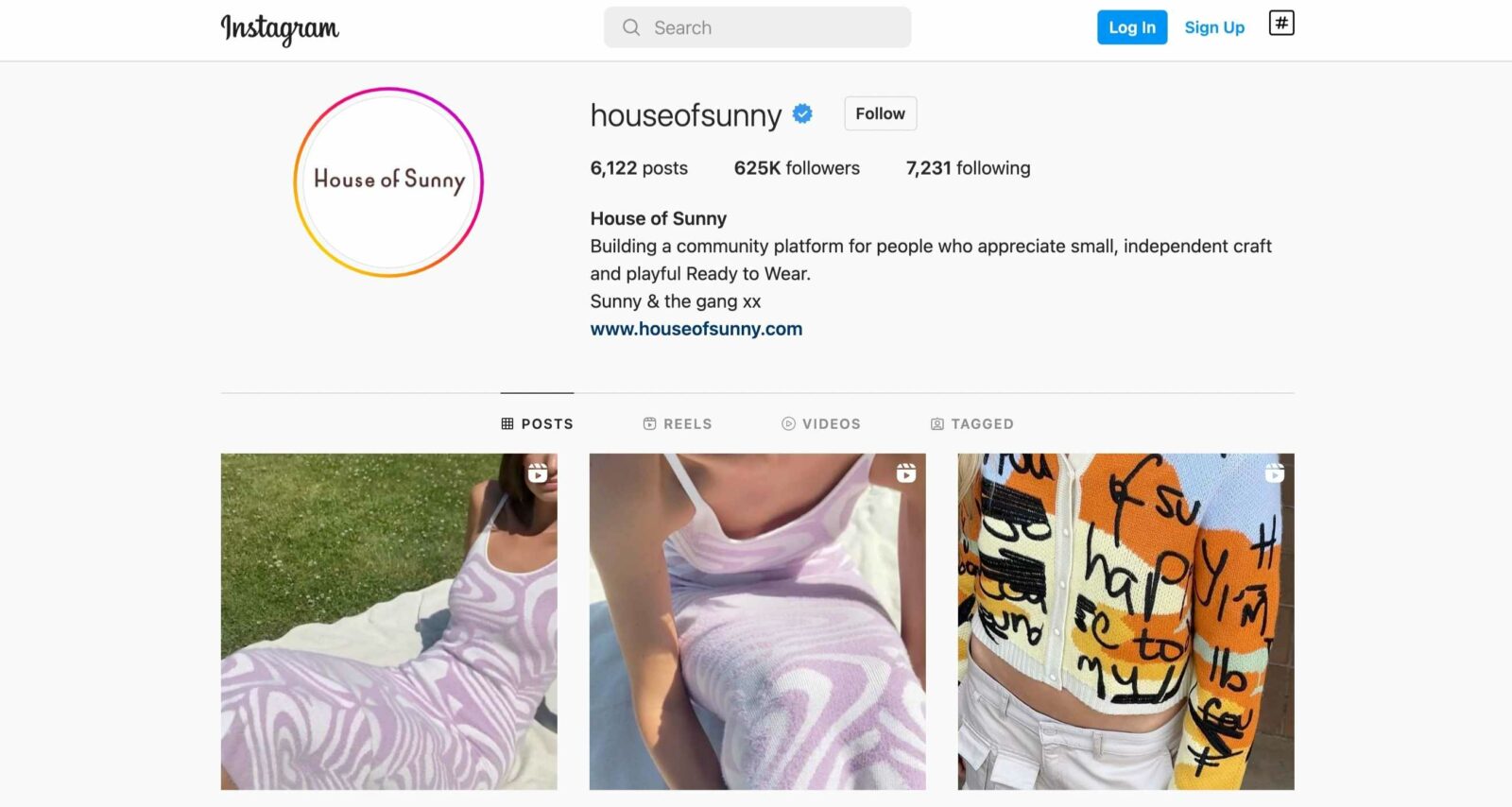 House of Sunny is an amazing and sustainable London-based brand. It has been promoting a loyal and holistic community since all the way back in 2011.
However, it has most recently seen a massive rise to fame after celebrity fans have begun to wear their clothing.
Two of these celebrities are Kendall Jenner and Bella Hadid. Twice a year, this brand launches a collection of only roughly 40 ready-to-wear pieces that have been created in very limited batches.
While the process was intended to create a sustainable product line, the limited products make it a very desirable brand.
Susan Alexandra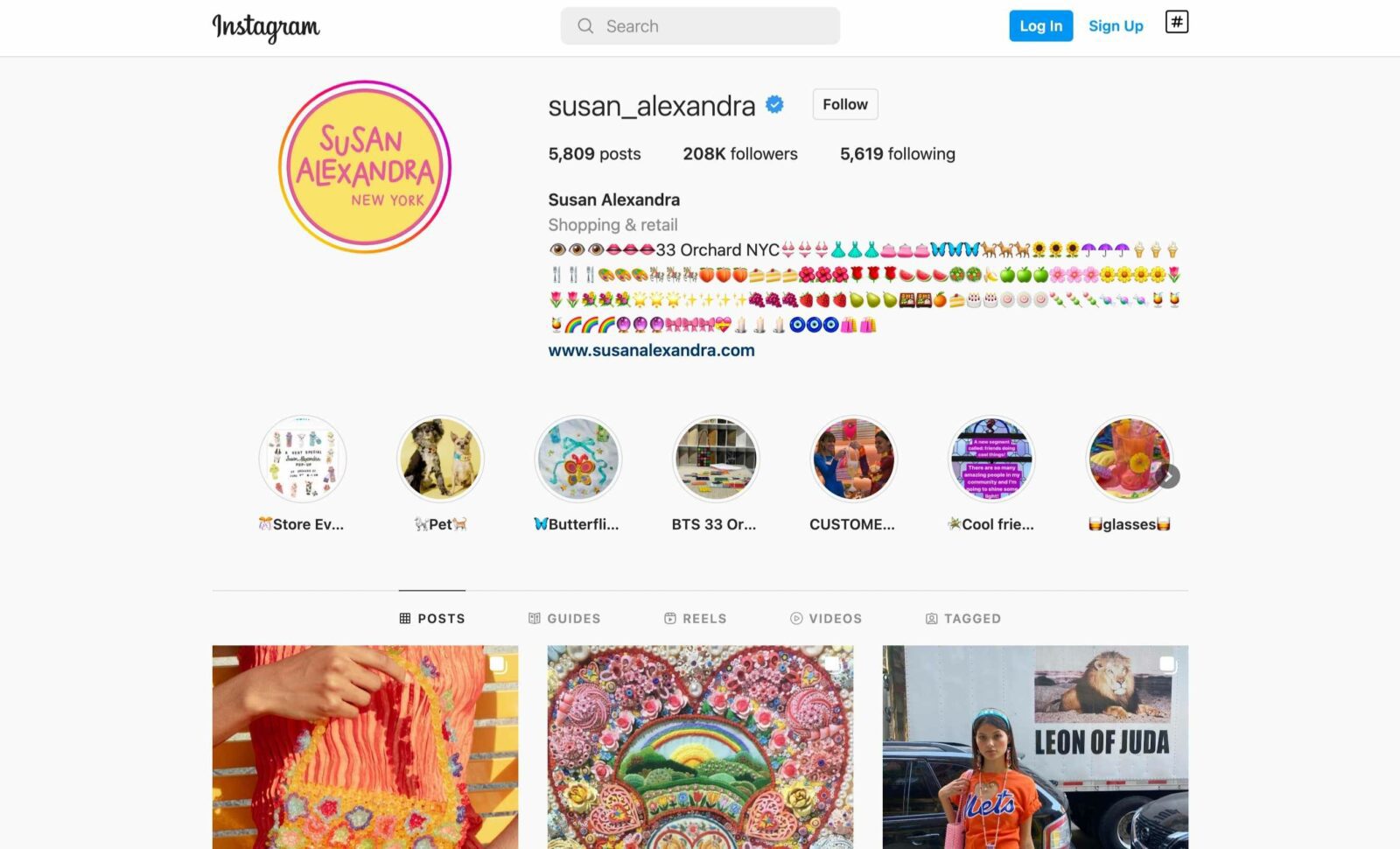 Another lovely Instagram clothing Boutique is Susan Alexandra. This brand creates stunning accessories that speak to everyone's inner child.
Every item is completely handmade by Susan Alexandra Korn, the founder of this brand, and her small team.
Their current most popular bag, the box-shaped Merry, is made of roughly 1,500 beads that are carefully strung together. Their items come in a range of colors, shapes, and sizes to evoke a sense of childish joy.
Zazi Vintage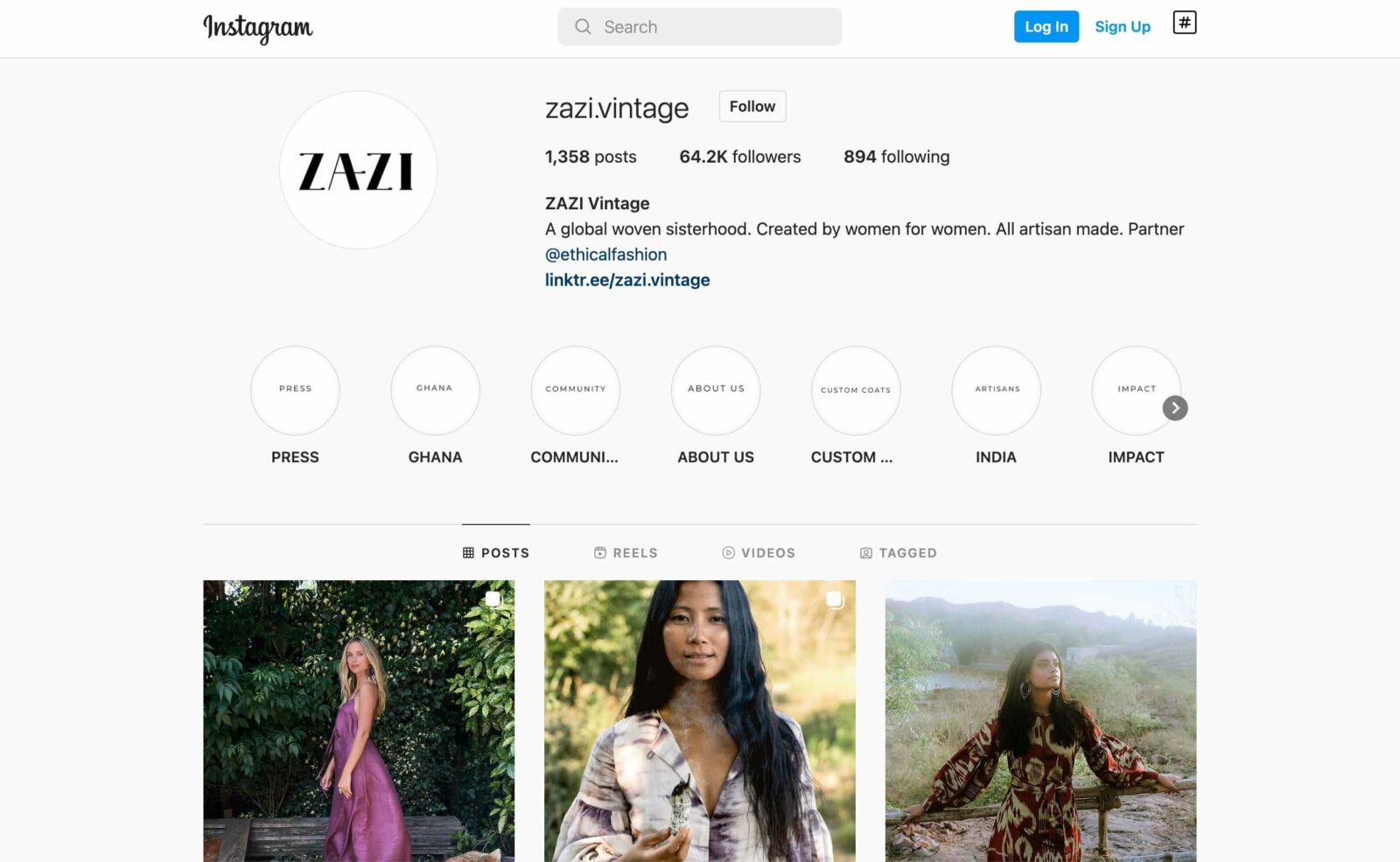 Zazi Vintage is all about a beautiful celebration of color and culture. It has many different one-of-a-king pieces that not only empower the wearer, but also the team responsible for its construction.
The founder, Jeanne de Kroon, strives to create stunning pieces with personality and soul.
All of the dresses and coats are made from high-quality vintage textiles that are sourced from areas such as Tadschikistand and Uzbekistan. Some people say that it is one of the best Instagram dress boutiques.
Tank Air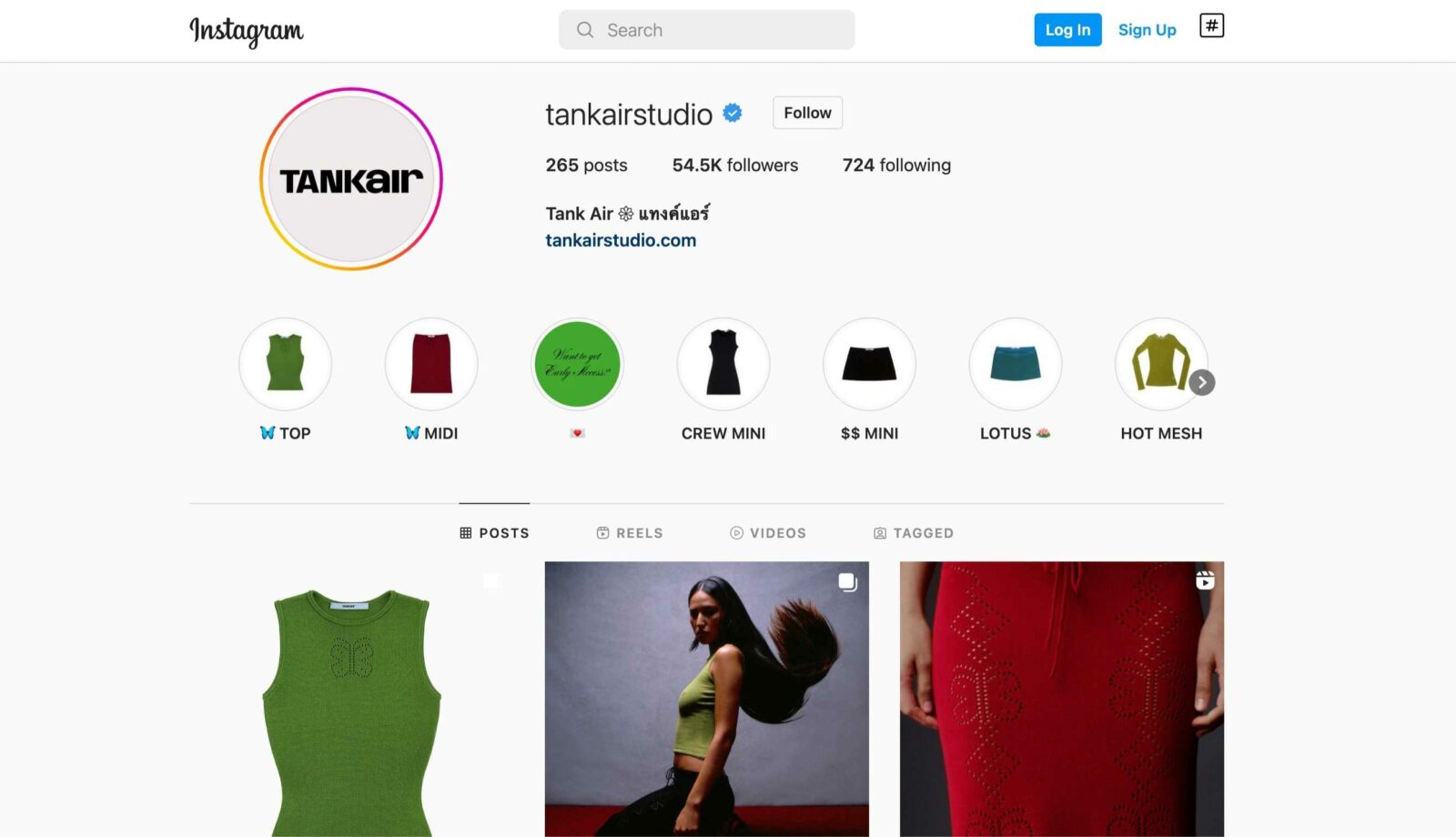 Tank Air is a brand of need. It was founded by Bangkok-born Claire Robertson-Macleod who saw the massive need for high-quality and elevated closet essentials that wouldn't break the bank or cause strife. This is where Tank Air comes from.
This ethical and sustainable brand creates pieces that are intentional and have been resampled to create the right fit and proportion.
People such as Kiko Mizuhara, Bella Hadid, and Charli and Dixie D'Amelio have been sporting some closet favorites from this brand.
With Jéan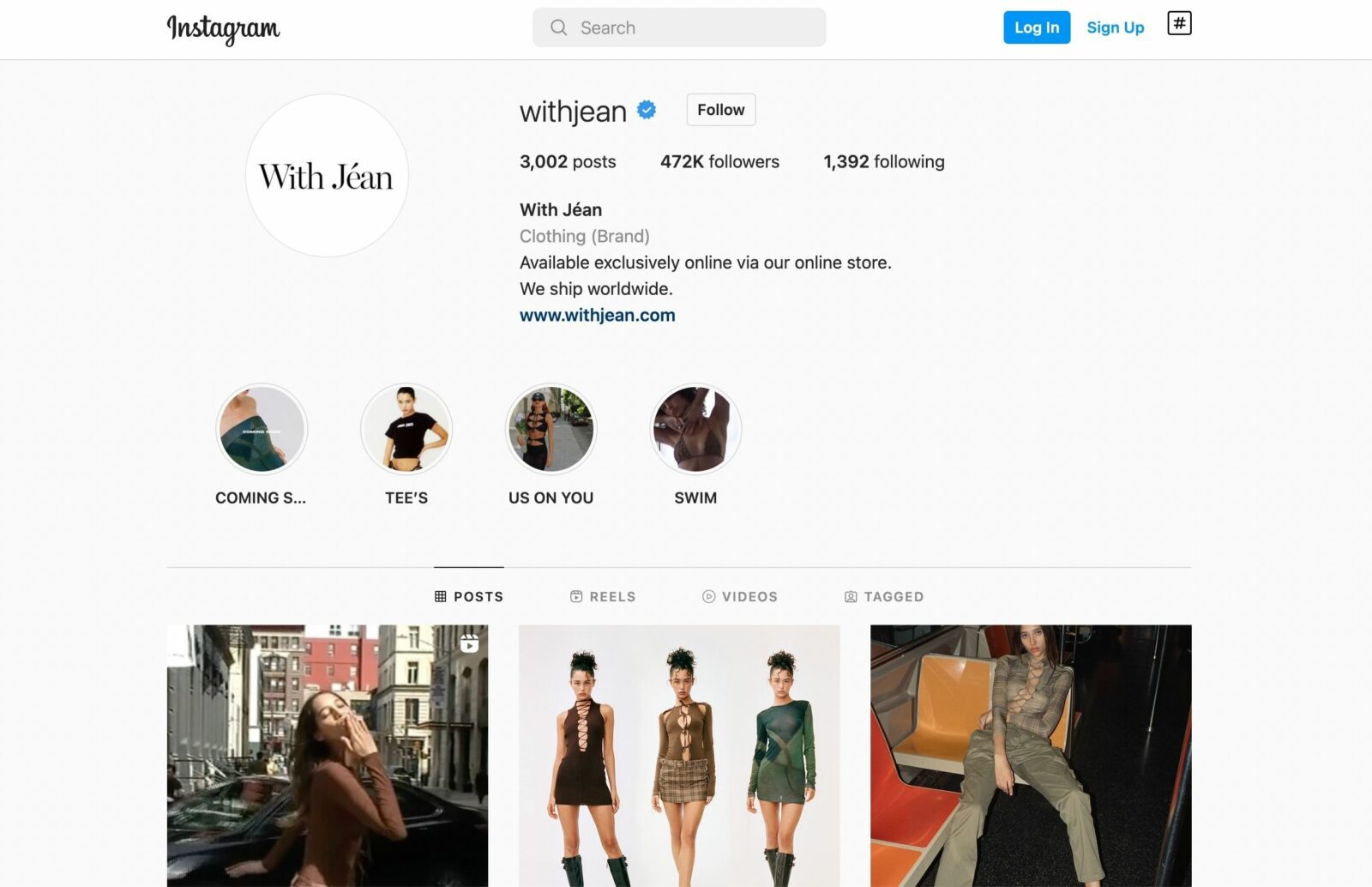 First launched back in 2017, With Jéan is an Australian-based label. It began to rise to Instagram stardom with the intent to create the most perfect denim possible.
Evangeline Titils and Sami Lorking-Tanner, the brains behind the brand, have now expanded their line to include gorgeous matching sets and easygoing dresses.
They strive to merge Parisian chic with the Australian relaxed summer look. Celebrities such as Bella Hadid, Lily-Rose Depp, Emily Ratajkowski, and even Elsa Hosk have been seen sporting this brand.
Sleeper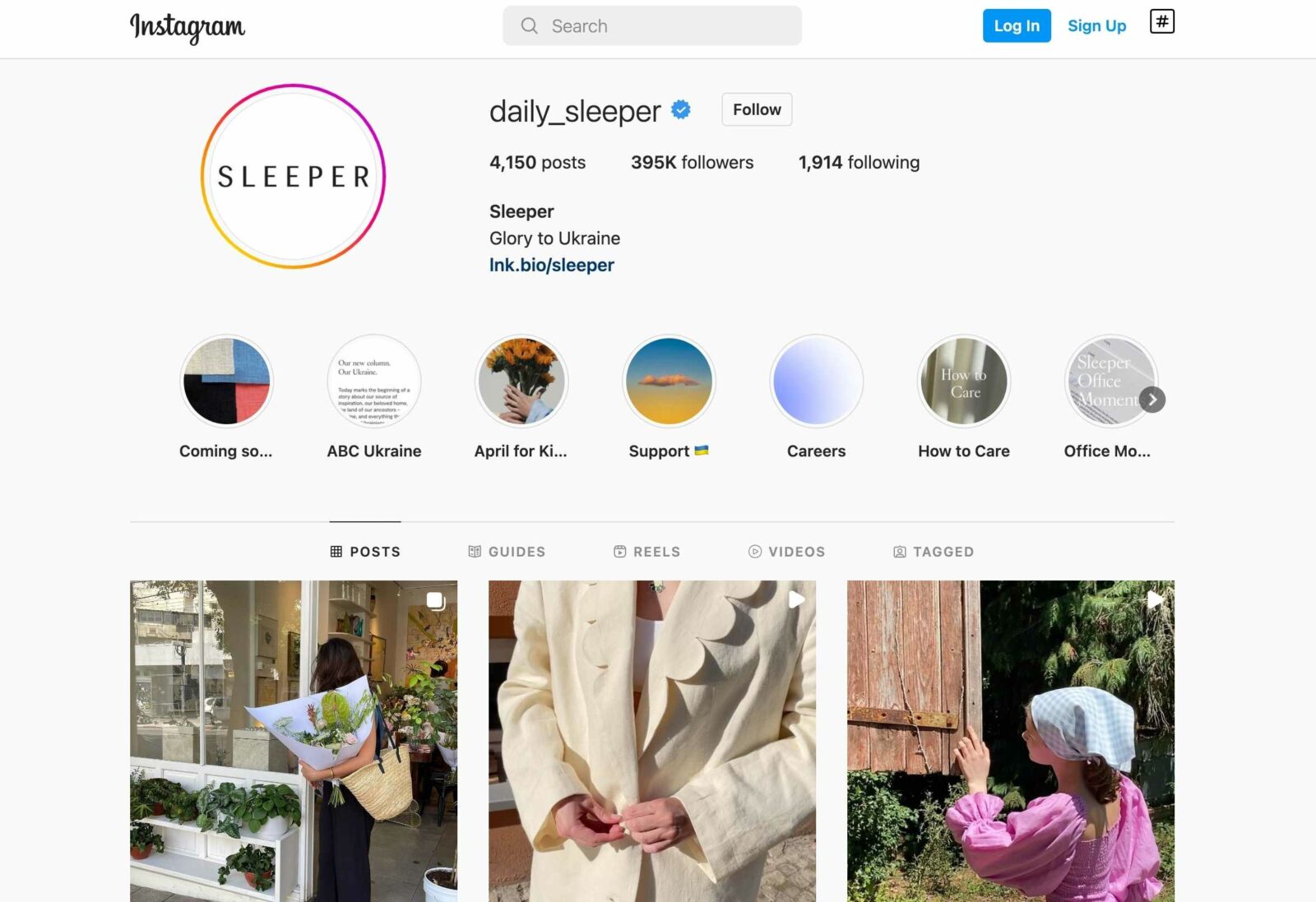 Sleeper is an absolute hit sleepwear line that gives off the most chic and elegant nightwear vibes.
This Ukrainian brand was founded in 2014 in Kyiv by two former fashion magazine editors. Asia Varetsa and Kate Zubarieva, the founder, have described their upper-class line as walking sleepwear.
They say their pieces are easily recognizable for their statement sleeves, pastel linens, and silk slips.
STAUD
STAUD is an excellent vintage-inspired brand with classics that you can wear forever in the good-style company of Leandra Medine and Alexa Chung.
This California-based brand was founded back in 2015 by Sarah Staudinger who was a Reformation alum.
She sought to fill a gap in the market for timeless designs that are still high-end. Their current pieces, such as their fruit prints and crochet knits are now their most popular!
Should I have my own Instagram brand?
If you are passionate about fashion, follow fashion brands, know what's trending, then you should definitely give it a try.
Fashion brands have been getting a lot of traction on Instagram as the platform is developing a more advanced user experience and want to help Instagram clothing brands.
In theory there are only a few steps to establish your own brand on Instagram:
Pick a niche
Decide how many product you want to be selling
Research your target group
Create Instagram business account
Add detailed info to your account (international shipping, materials, anything unique,…)
Start creating beautiful content (posts, stories, reels, videos)
And promote your Instagram account
You should slowly start being shown in Instagram feed of many users and become on of the Instagram fashion brands dominating on the platform.
Over time, try to improve your shop by adding other accessories, offering paid commissions and running giveaways to improve the user experience and keep yourself in their minds.
Read: How to get 1k followers on Instagram in 5 minutes
The bottom line
Are you searching for the most popular Instagram dress stores or some new clothing to adore? Check out the stores above! There are plenty Instagram boutiques out there to choose from.
They usually try to differentiate themselves with type of material, marketing approach, partnerships, and other things to stand out from the crowd.
Stay tuned for an update on Instagram clothing boutiques.