While you definitely don't want to hear it we have a hard truth to share with you: Unless you're turning your followers into customers, your Instagram follower count means absolutely nothing.
On top of this, followers and likes are just vanity metrics.
Even if your brand has hundreds or thousands of followers, these followers won't make any impact on your bottom line unless you are able to attract the right kind of users to follow your brand.
This is why it is so important to find, reach, and attract your target market on your Instagram account.
When you are able to capture the attention of high-value users who will likely convert, you will be able to boost the value of your followers, generate stronger engagement, and drive far stronger results from the entirety of your Instagram marketing.
So, how do you go about finding customers on Instagram?
Keep reading to find out how you can learn how to find customers on Instagram.
Read: How to get 1k followers on Instagram in 5 minutes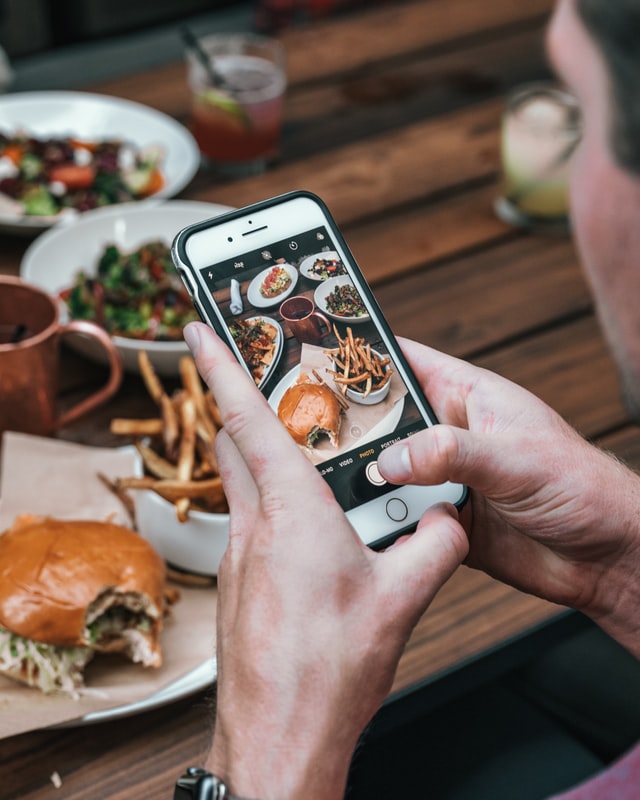 Why is it important to get in front of your target audience on Instagram?
It is important to know that there are roughly one billion monthly active users on Instagram. The reality of it all is that only a small fraction of those users will actually be interested in anything your brand has to say.
That is why it is of the utmost importance that you are aware of who you're trying to reach, engage, and then convert.
The more focused you can be on attracting and connecting with your ideal audience, the more likely you are to drive results that actually matter.
Review your Instagram insights to understand your current audience
Instagram insights can be a huge help when finding the right customers on Instagram. When learning how to find our target audience on Instagram, you need to take a look at how you can use your insights. It is so important to understand the current demographic of your followers.
Whether your current followers have already purchased or not, they are a valuable research tool for your business.
By reviewing who is already engaging with your brand on Instagram, you will be able to easily identify any trends or patterns in your existing audience. Follow the guide below to check out your insights:
Head to your insights tab
Under the "Your Audience" heading, tap on total followers
Change the data range to "Last 30 days" and tap update
From there, you will receive a breakdown of your audiences:
Top locations
Most active times
Age range
Gender
Run a demographic survey
Another very powerful way to find customers on Instagram is to run some demographic surveys. This is a great way to find out about your customers.
A demographic survey, in a nutshell, is a set of questions that you ask your customers to allow yourself to better understand who is purchasing from your business.
These responses can reveal a lot of valuable insight into who your customers are and what their needs, challenges, values, and aspirations are.
You should be asking important questions that will allow you just the right amount of insight. You should ensure that they do not feel overwhelmed.
Tap into niche hashtags that are relevant to your target market
Hashtags can offer so much to your brand. It offers a range of vast opportunities to reach brand new target audiences from all over the world on Instagram.
The stats actually speak for themselves on this. In fact, Instagram posts that use even one hashtag generate roughly 12.6% more engagement than posts that do not contain hashtags.
If you are looking for a way to get your content in front of a new target audience, developing a hashtag strategy should most certainly be a top priority for your business on Instagram. To put it simply, hashtags help to boost your discoverability and searchability of your Instagram content.
These great hashtags can work to organize and categorize your content and allows users to find our posts via Instagram's search engine.
Pay attention to your own Instagram account
Many Instagram users make a classic mistake of paying too much attention to other profiles, instead of trying to improve their own.
By improving your Instagram profile, you can attract clients on its own. This is highly connected to Instagram feed, Instagram hashtags and your consistency.
Instagram clients might be very demanding sometimes, but they appreciate brand loyalty and will stay with you if you truly want to help them. As everywhere, customer relationships are super important!
Remember, Instagram is still one of the leading social media platforms out there, with over 1.2 billion monthly active users.
Everyone on Instagram wants to have tons of followers, which doesn't really do anything.
However, having more followers will actually help you get potential clients by being seen more reliable, trustworthy and professional due to having more followers.
Online marketing and especially Instagram marketing needs to be part of your strategy if you want to find more customers on Instagram.
An easy first step is to set up Instagram business a.k.a Instagram business account, which is for free and offers advanced analytics and additional info for your Instagram profile.
The bottom line
Well, that is a wrap on how to find your target audience on Instagram! When it comes to finding your target audience, the key to overall success is to have a clear understanding of the exact audience you're trying to attract and reach.
By being able to map out your target audience and understanding their goals, needs, and motivators, you will be in the best position to serve them.
Use the tips above to get started on finding your customers on Instagram today!
Would you like to level up your Instagram account? Check out our Instagram growth and Instagram promotion services and reach out to us.