Sometimes, an Instagram account will become inactive. This may be due to the owner of the account becoming disinterested in Instagram, failing to login and update, or other reasons.
Regardless of the reason, if it is an account that you are following you may want to unfollow such an account.
After all, following numerous inactive accounts can decrease your followers and following ratio. It is important to know how to unfollow on Instagram.
What is an inactive Instagram account?
An inactive Instagram account is an account that is, in essence, dead. It is commonly referred to as a ghost account or a dead account. It won't have any posts or updates and will essentially be inactive.
This may be due to the user quitting Instagram or due to the fact that the account is owned by a bot or a spammer. In both situations, you will want to unfollow the account.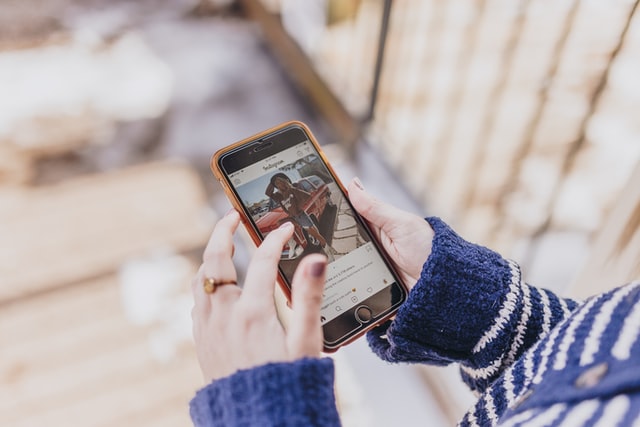 Why should you unfollow inactive followers?
Since accounts you are following will determine the content on your feed, you want to be sure they are all valid accounts.
If your account is public and perhaps used for business or marketing, you might be assessed based on other accounts you follow. You definitely don't want a host of ghost accounts that you are following because that does not look good.
If you are trying to get endorsements from brands, you need to be cautious about who is following you. Brands will examine and assess your followers to decide whether or not to give you an endorsement. Thus, if you have a bunch of dead and inactive followers then that is going to look bad.
Also, the number of followers you have will affect your Instagram credibility. If you have more followers but less accounts that you are following, your credibility will increase.
If, however, you have less followers but more accounts that you are following it shows that you are trying to increase your credibility. This is why you need to be careful about not following inactive followers that are unnecessary.
How to tell if an account is inactive?
You need to know how to unfollow inactive Instagram followers. There are several ways to determine if an Instagram is inactive. Often, if the account is owned by a bot or a spammer, there will be no profile photo.
A lack of a profile photo is a huge red flag, and you should definitely examine any account that is missing a profile photo.
Also, if the account's username appears to be fake then it likely is. A real account usually has the person's name along with a few numbers, or a meaningful nickname. If the account name is meaningless jargon, then it is a red flag that it might be a bot or spammer account.
Most importantly, you should check for the account's frequency and history of posting. If there are no recent posts and the latest post dates back months and months ago, then the account is inactive. On the same token, if the account is lacking any posts at all, then it should be considered a ghost account.
How to unfollow an inactive Instagram account?
You can unfollow accounts manually. This will take some time, but it is worth the effort to clean up your 'following accounts.' You will have to go to the account page of the user that you want to unfollow.
Once there, you can click on the "Following" option in the bio section of the user's page. You then simply select "Unfollow" and you have officially unfollowed the user.
You can also click on the "Following" list in your own profile then use the "Following" option beside each user's name. If the button turns blue and says "Follow", then you have effectively unfollowed the user.
Another option is to use a third-party app to unfollow a bulk number of users. This could be helpful if you have a tremendous number of followers and need to unfollow Instagram accounts.
However, it also opens up your information to potentially unauthorized users, and you are giving a mobile app access to your data. So definitely proceed with caution if you decide to use a third-party app to unfollow inactive Instagram followers.
Summary
Find inactive Instagram followers
Remove inactive followers
Enjoy your inactivity-free account
Conclusion
As you can see, having a large amount of dead or ghost Instagram accounts in your following can affect you and your credibility in several ways.
It is important to keep your following up to date and be sure that the accounts that are following you are all active and legitimate Instagram users.
It is quite important for you to find those inactive users. Even more important is to unfollow inactive users to get rid off ghost followers on Instagram and improve the reliability on the platform.
By following the simple methods outlined above, you can be sure to keep your following up to date. Of course, maintaining your following is an ongoing process, so you should repeat these steps periodically.
If you want to take your Instagram game to the next level, we can help!
Reach out to us to find out how our Instagram growth and Instagram promotion services work.