Approximately 59 percent of Instagram users visit the platform at least once per day.
Do you want to get more of these daily visitors interested in your Instagram content?
Do you have questions like "How can I promote my Instagram profile?" or "How can I gain Instagram followers fast?"
If so, you've come to the right place. Listed below are some tips that can help you promote your profile and build a following as efficiently as possible.
Read: How to get 1k followers on Instagram in 5 minutes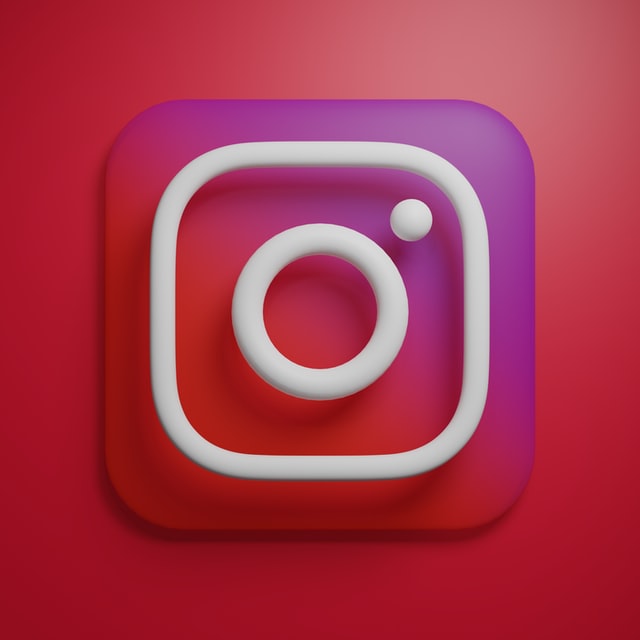 Tips to promote your Instagram account:
Improve your bio
It's easier to promote your Instagram profile and convince others to follow you when you have a well-written bio. At a minimum, your bio should include your name, an interesting profile picture, and a link to your website.
You may also want to add hashtags that are relevant to your niche or that your target audience might already be following.
For example, if you're looking to promote your Instagram profile to people interested in fitness, you might want to use a few fitness-related hashtags in your bio.
Read: How to find customers on Instagram
Post consistently
You'll have a hard time building your Instagram following and growing your brand if you post sporadically.
The Instagram algorithm rewards those who post consistently. The more consistent you are, the more likely your content is to show up on people's feeds.
This, in turn, increases the likelihood that they will follow you, engage with your Instagram posts, visit your website, etc.
Remember there are several types of content you can post on Instagram, such as
Instagram posts
Instagram stories
Instagram reels
Instagram videos
Instagram ads – an extra step of promoting yourself on the platform
Create a content calendar
If you struggle to post consistently, consider creating a content calendar. A content calendar helps you plan what you're going to post on Instagram and when you're going to post it.
This saves you from having to figure out what to post in real-time. It also ensures you don't miss any important holidays that are relevant to your audience.
For example, if you share recipes on Instagram, you won't want to miss food-focused holidays like Thanksgiving, the 4th of July, or National Pizza Day.
Many content calendars are free and you can schedule Instagram posts easily a month in advance, which will save you lots of time and give you more bandwidth to work on other things in the meantime.
Promote your Instagram account on other platforms
If you don't have a big following on Instagram yet, make sure you're regularly promoting your Instagram profile on other social media platforms, such as Twitter, Facebook, or TikTok.
Encourage those who follow you on those platforms to come over and follow you on Instagram as well. You may want to include a link to your Instagram profile in your other social media bios, too.
It's not that difficult to promote your Instagram account on other platforms. Join discussions and communities on platforms such as Reddit and Quora, Facebook groups or Discord servers. You would be surprised how much traction you can get from those platforms.
Utilize Instagram analytics
When it comes to growing your following and promoting your Instagram profile, data is powerful. Monitoring your Instagram analytics helps you understand what kind of content gets the most attention, which posts generate the greatest number of website visits, and more.
I highly recommend setting up the Instagram business account to have an advanced analytics and reporting of your profile. It doesn't cost anything extra and will provide you with really useful information.
If you're not regularly checking out your Instagram analytics, now is the perfect time to start. The Instagram platform provides you with lots of easily accessible, relevant analytics. You can also download additional tools to provide more insight.
Use the right hashtags
As we've already discussed, adding hashtags to your Instagram bio is beneficial when it comes to attracting members of your target audience and getting them interested in what you have to offer.
Each Instagram post should have several relevant hashtags. However, you should also make sure you're using the right hashtags in your posts.
Look for hashtags that are relevant but not overly used. For example, hashtags like #fitness or #health are very popular, and if you use them, it'll be easy for your content to get lost in the sea of other posts that contain those hashtags.
Engage with your audience
Part of building a following and promoting your Instagram profile is engaging with your audience.
This means responding to comments and direct messages promptly, as well as Instagram story shout-outs or tagged photos.
Be sure to respond in a meaningful way, too. Don't just "like" someone's comment or leave a one-word answer. Focus on building a relationship and making connections.
Instagram stories can be very powerful tactic to engage with your audience.
Remember to filter and include your stories into Instagram story highlights, which are very interesting thing for new visitors of your account, right after the actual Instagram feed.
Share user-generated content (UGC)
When people create Instagram posts or videos and tag you in them, this is known as user-generated content.
When you get a notification that someone created this type of content, share it on your own profile.
This is a great way to thank those who took the time to shout you out on Instagram.
It also encourages others to follow you and tag you in their Instagram content, which further grows your profile and builds brand awareness.
I know how to promote my Instagram: now what?
Now that you can answer questions like "How can I promote my Instagram profile fast?" with ease, it's time to get to work.
Follow the steps listed above and you'll have a much easier time building your Instagram following and getting your content in front of your target audience.