What is a flair in Reddit?
A flair is basically a tag that we can sometimes see next to a user's name or post title in subreddits that allow it.
Aside from projecting a small glimpse about yourself through a flair, they also serve a much greater purpose by allowing other users to filter out which content they would like or not like to show up on their feeds.
Having a Reddit account with flair is a great way to stand out and differentiate yourself from others.
This guide will show you how to add a flair to your post or name, as well as how to change flair on Reddit.
Looking to raise awareness around a cool idea or helpful product but need a little jump start? Try our Reddit upvotes service.
How to add a flair on Reddit?
Adding a flair on Reddit or "flaring the Reddit" is a very easy process. You need to understand there are different type of flair on Reddit and make sure you are changing the right one before you do it.
Scroll down to see different types of Reddit flair and how to add them.
What are the different kinds of flair?
Individual or user flair
A user flair is selected by the user to appear right next to their name. Some subreddits allow symbols while some only allow text.
Text flair example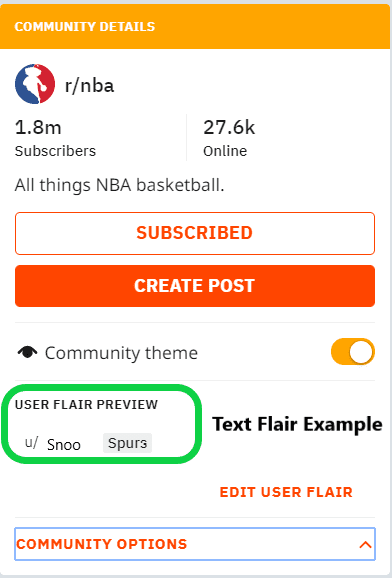 Logo or symbol + text flair example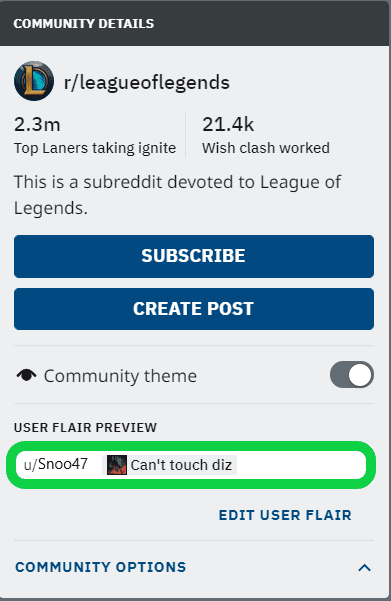 You need to be logged into your Reddit account to see these options.
Go to a Subreddit (e.g NBA subreddit) Look for "Community Options" or your username under the "Community Details" section found on the right side of the page.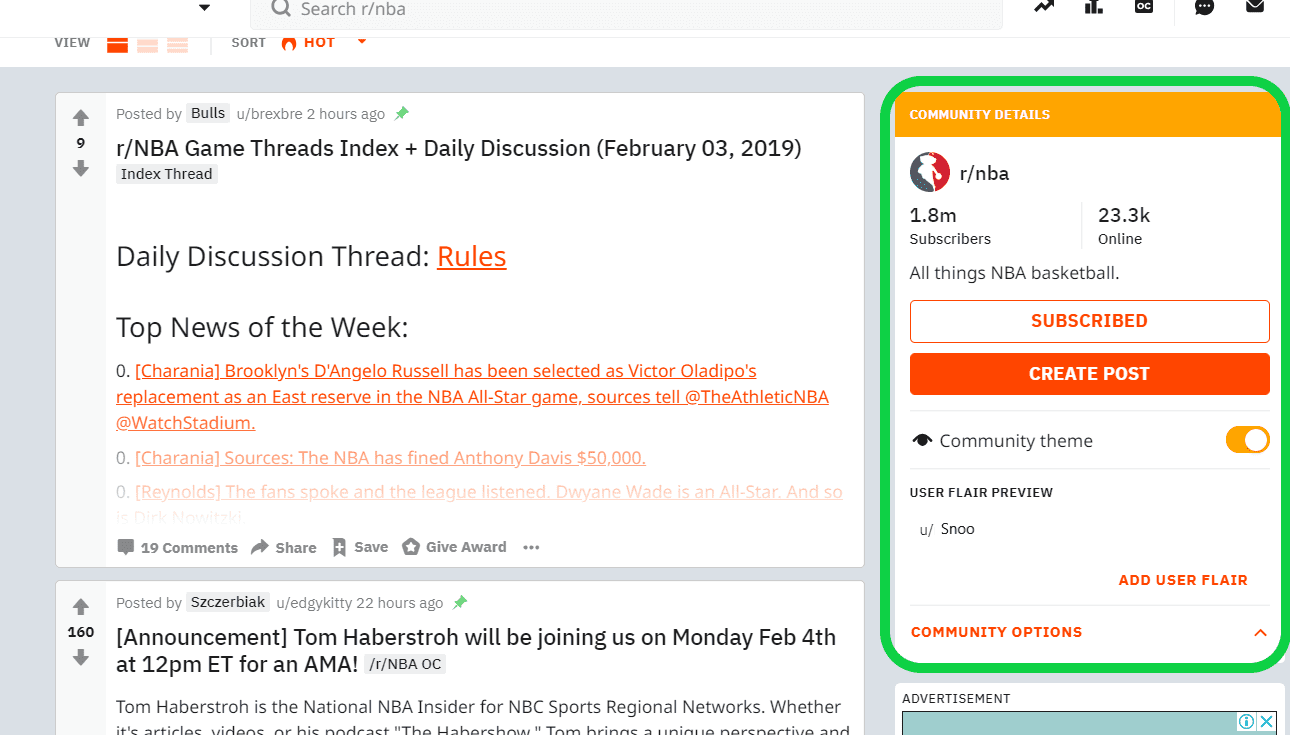 Click on "ADD USER FLAIR" just below your name.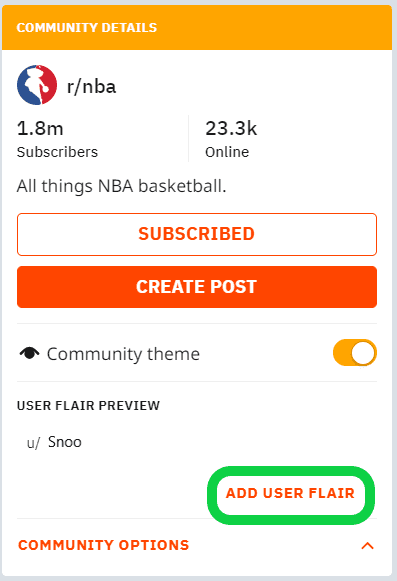 Check the box that says "Show my user flair on this community"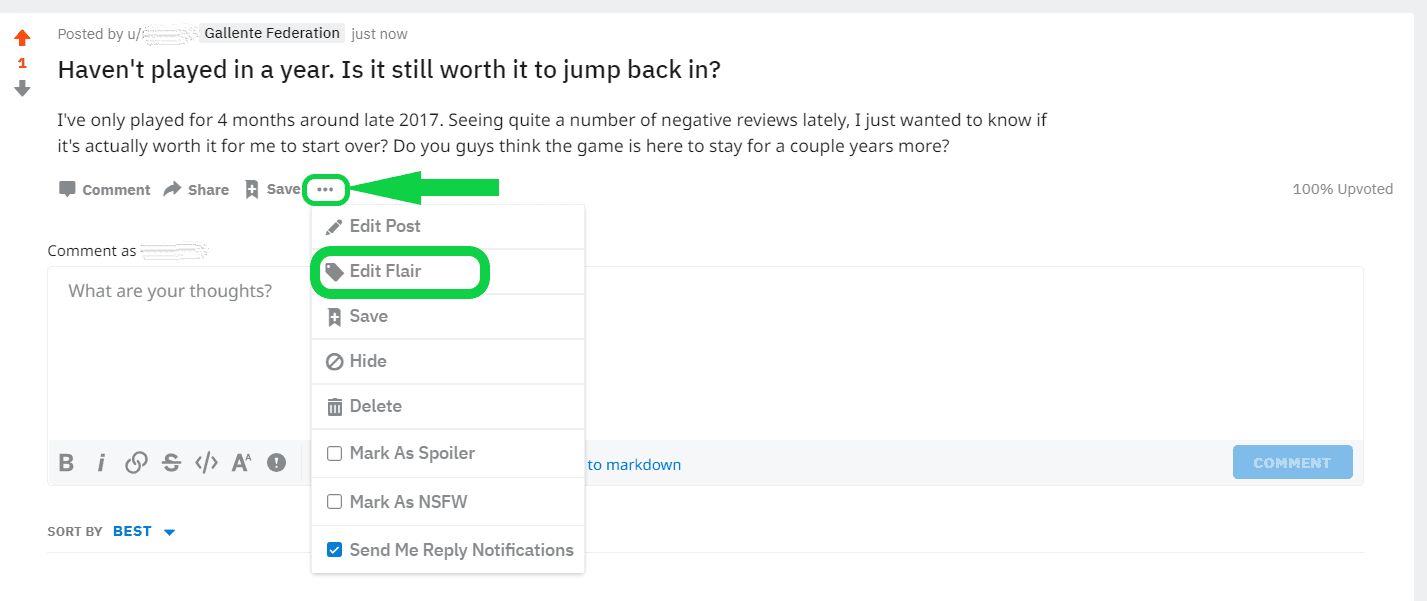 A lot of sports-based communities use flairs to identify which team each of their members support.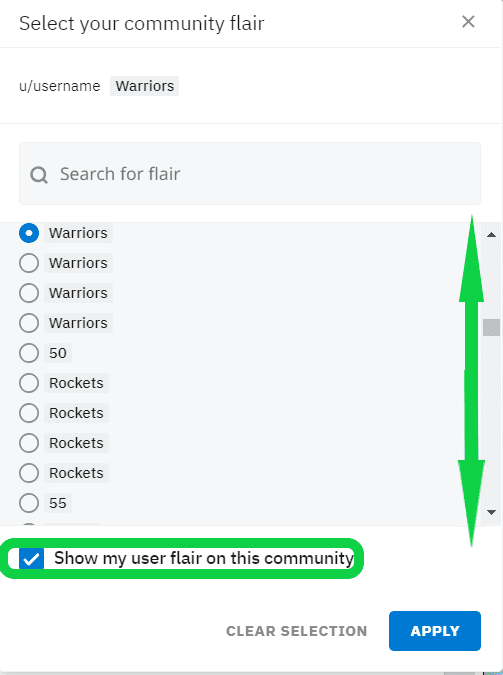 Your flair should now be visible within that subreddit.
Post flair
This kind of flair serves as a tag for posts.
You need to post a thread before it can be flaired. There is no flair option from the submission form.
After you've posted your thread, you will then see a "flair" option beside comments, share, save.
On the comments page, you should see the flair option located right under the text box, but just above the comments.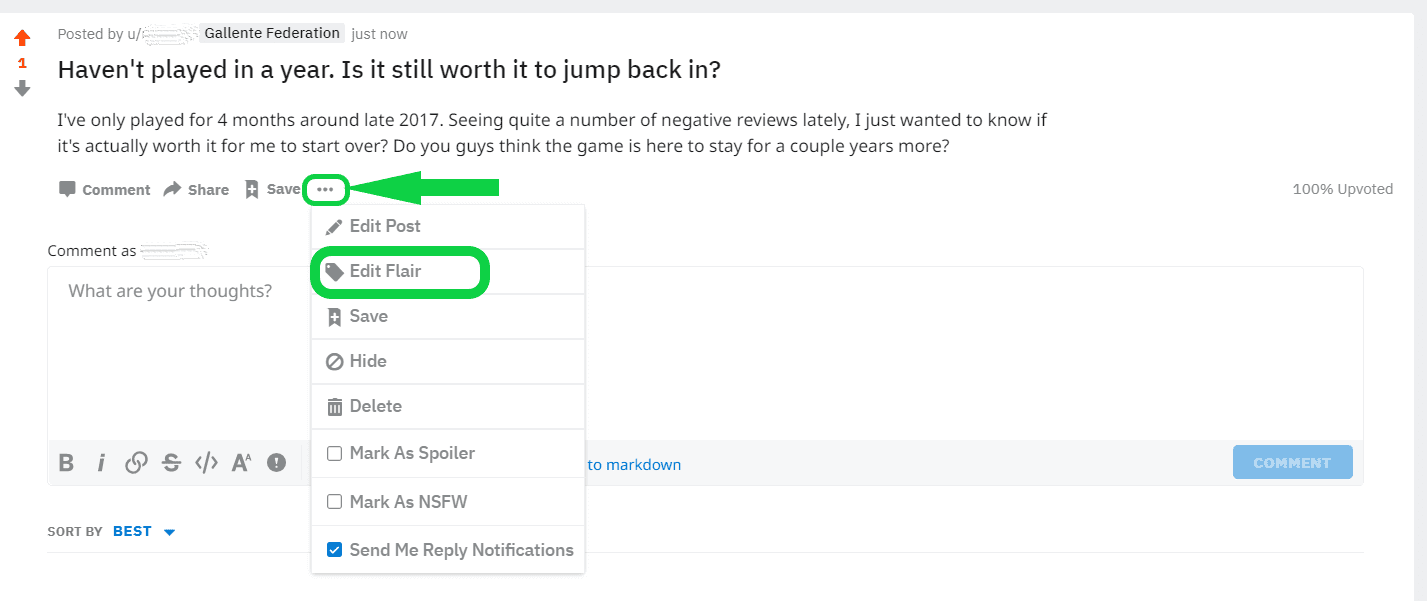 In the main subreddit view, the flair option is below the title of your thread.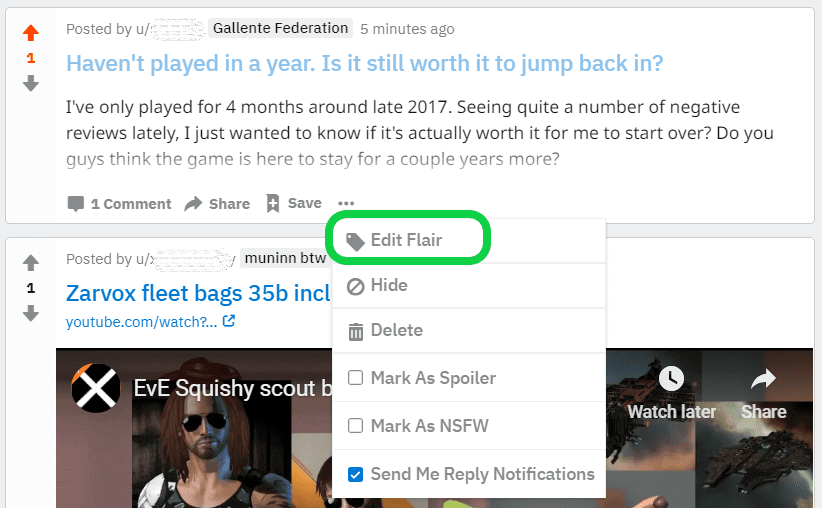 Types of post flair
Meta: Refers to "higher level" topics compared to the usual threads posted in a given subreddit. It could be anything related to maintaining the subreddit, such as moderators calling everyone for their inputs or support, or for them to be involved in something.
Critique: This flair is only used by the moderators for the weekly critique threads.
Call for Submissions: Any post that need users' submissions for a publication, blog, podcast, etc.
Discussion: Any post that discusses about writing as a craft. Discussing about point of view, themes, characters etc. These are often self-posts.
Resource: A post that can act as a resource for other writers. (e.g name generators, thesauruses, submission guidelines, lists of writing markets, other writing-related subs, AMAs, etc.
Advice: Any post asking for help. For example: When writing in third person close, is it alright to switch characters?
Other: Pretty much any post that doesn't fit into the previous six flair categories, but still meets the subreddit's posting guidelines.
Conclusion
Reddit Flair is one of many free features that give users a better experience.
The option to filter out content and only showing those of interest makes it so convenient and useful especially in busy subreddits where posts pop up literally every few minutes.
Although pretty simple to set-up, it's not easily noticed or understood at first glance. That being said, hope this guide helped some of the Reddit newbies out there looking to learn and take advantage of this feature.
Are you looking for a Reddit marketing agency? We can help you grow on Reddit and generate more leads. Learn more from our case studies.