Music consultancy is a growing field that helps people in the music business in many ways.
These services can help artists, record labels, and other people who work in the music industry navigate the world of music, which is complicated and always changing.
What is music consultancy?
Music consultancy, also known as music consulting is all about giving clients expert advice and direction.
This can include a wide range of services, such as helping artists build their careers, giving advice on music licensing and copyright issues, helping with music production and recording, and providing marketing and promotion services.
Music consultancies often have a team of experts with specialized knowledge and experience in different parts of the music industry.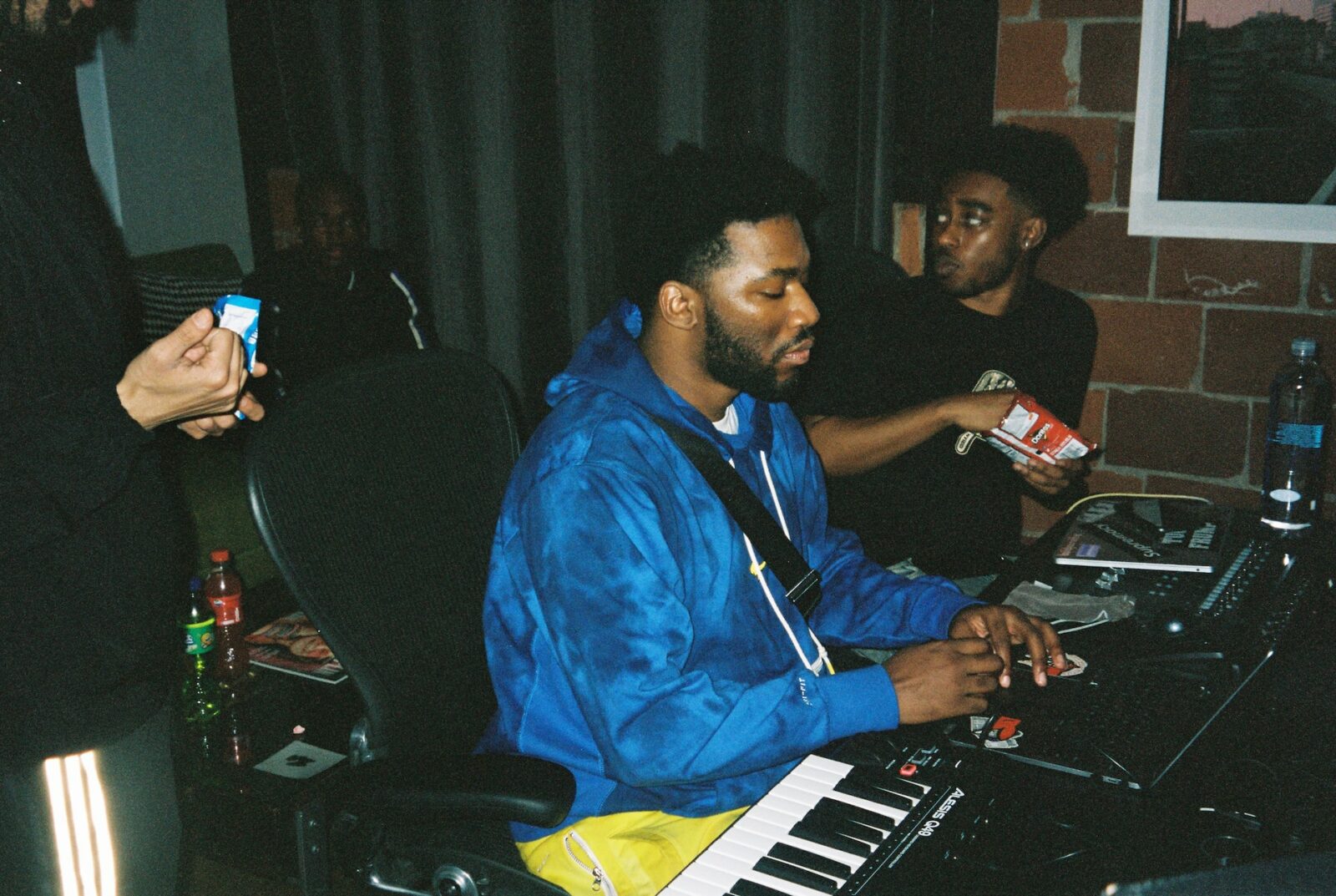 These experts work with clients to help them reach their goals and succeed in the competitive world of music.
One of the most important things that music consultancies do for artists is help them build their careers.
This can include helping artists figure out what their special skills and strengths are and then making a plan to build their careers around those skills.
You can be the next generation music star but might not realize it yet. Music consultants will help you unleash your true potential to whether you are or are not going to become a star.
Read: How to promote music to go viral
Top music consultancy areas
Brand creation
This can include help with creating a strong brand and image, as well as advice on how to connect with fans and build a loyal following.
Music consultancies can also help artists find ways to work together with other artists, record labels, and people in the industry, which can help them get more attention and be more successful.
Starting your music career, you need to have a strong personal brand. You may have a talent but sometimes that's not enough. Many musicians these days are not super talented but they have a strong personal brand, which sells and attracts new fans.
Legal activities
Music consultancies also help with licensing and copyright issues, which is another important service they offer.
Many artists and people who work in the music business find this area confusing and hard to understand, but it is important to get it right in order to protect the rights of the people who make and own musical works.
Music consultancies can help their clients understand the different laws and rules about music licensing and copyright, and they can show them how to get through the licensing process so that everyone gets paid fairly for their work.
Production and recording
The production and recording of music can also be helped by music consultancies. This can include advice on how to choose the right recording studio and equipment, as well as how to work with producers, engineers, and other professionals to make the best sound possible.
Music consultancies can also help with mixing and mastering tracks and help clients find ways to get their music out there and get noticed.
Marketing and promotion
Lastly, music consultancies can offer a variety of marketing and promotion services to help their clients get more people to know about them and listen to their music.
This can include help with making and running marketing and social media campaigns, as well as tips on how to interact with fans and build a loyal following.
Music consultants can also help their clients find live performances, interviews, and other ways to promote their music and get in touch with fans.
Even the most talented artists don't have an in-depth understanding of marketing and promotion. And that's totally fine. That's why there is many music industry professionals who focus on promoting emerging artists.
Project management is a very important factor here. You need to collaborate with label services and music publishers to be on the same page. Lots of information can get lost along the way, which can negatively influence your career.
I personally noticed a few artists who focus on generating valuable information. They are not the best musicians out there and they are aware of it.
So, they found a way to still reach a wide music audience without producing the best music and they focus on helping other musicians as well as music fans.
Read: How to make money with music
Do I need a music consultation?
You might not need a music consultation right now, but it's always recommended to get an external help. Someone who will listen to your music with open ears and will be able to find things that your relatives and close ones weren't.
Getting feedback from family and close friends is great but usually ends up in only very positive feedback instead of a constructive criticism.
Music consultation can really help you kickstart your music career and help you achieve your goals much sooner than you expected.
Read: Music marketing strategies
Get help from music industry professionals
At Signals, we help musicians of any kind. We primarily help promoting them across different platforms to reach their audience and drive traffic to their songs.
Currently, the most popular platform among musicians is Spotify. Then YouTube, TikTok and Soundcloud. We can promote your music across all these platforms.
We are your new music consultant. Reach out to us and learn more about how we can help you become the next star.
Note: Check out our music promotion service page for more info.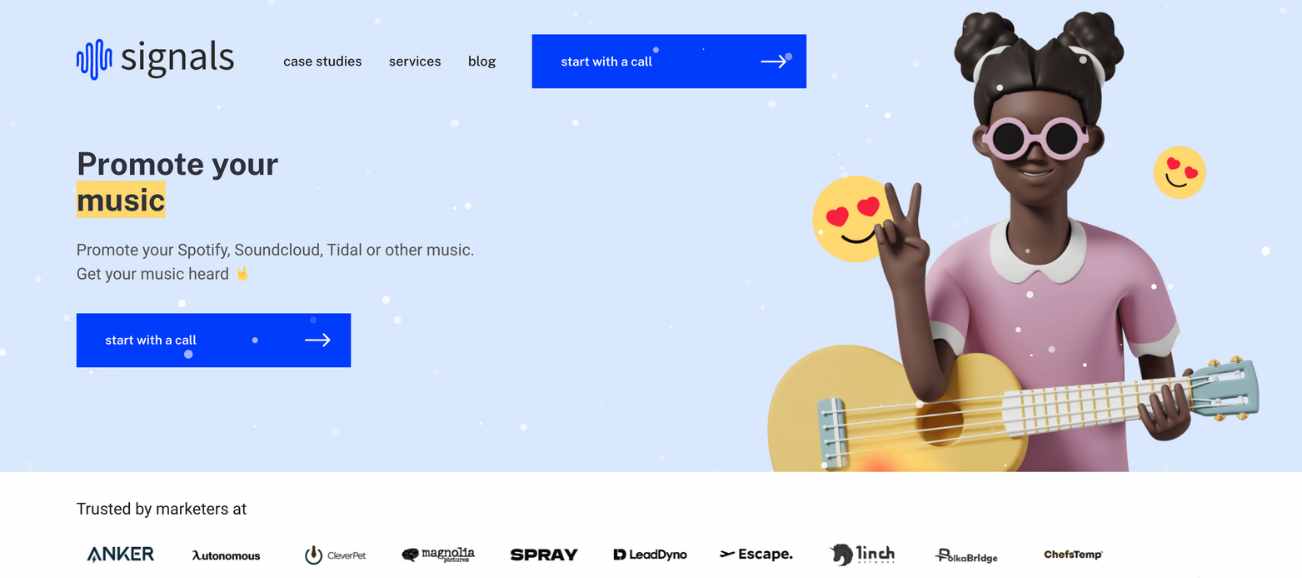 Conclusion
In conclusion, music consultancy is a growing field that offers a wide range of services to clients in the music industry.
Let's look at the summary of music consulting below:
Music consultancy is a professional service that helps businesses, organizations, and people navigate the music industry and make smart choices about their music needs.
Consultants offer a wide range of services, such as overseeing the music in movies and TV shows, putting together playlists for events, licensing music for business use, and more.
Hiring a music consultant can save businesses time and money because they can get expert advice and resources. A music consultant can also help people and groups find the right music for their needs and goals.
In addition to their practical benefits, music consultants can bring a new perspective and creative ideas to projects, which helps clients stand out and reach their goals.
Artists, record labels, and other people who work in the music industry can use these services to help them navigate the complex and always changing world of music.
They can also get the expert advice and direction they need to succeed in today's competitive market.
A music consultancy can help you succeed whether you are an artist trying to build your career, a record label looking for help with licensing and copyright issues, or a professional looking for advice on music production and recording.