Social media marketing has evolved over the years as well as consumers' needs. It's getting much harder to monitor your progress, level of engagement and your golden ROI.
That's when social media management tools come in handy, to help us tackle down all social media issues we may have.
Before we jump in to 11 best social listening tools out there, you should really understand what social listening is, as well as what social listening tools are. Keep reading to find out more.
Read: Social media engagement explained
What is social listening?
Social listening is observing what people say about your brand online. It can be both positive and negative sentiment about your brand as a whole or specific experience throughout the customer journey.
In other words, social listening is basically listening to what people are saying about your brand across social media channels.
The purpose of social listening is to better understand what people think about your brand and helping them solve the issue. It's not always giving them the right answer but actually listening to them, addressing it internally, being emphatic and making them feel heard.
To do so, there are many social listening tools out there to help you with the process.
Read: What is social media community
What are social listening tools?
Social listening tools help you monitor and analyze brand mentions across multiple social media channels. They provide you with additional data for advanced analytics and reporting.
Most of them will even allow you to post from their dashboard for even easier experience.
Get on top of social media mentions at last with our carefully curated list of the 11 best social listening tools of the moment.
Read: Social media KPIs you should be tracking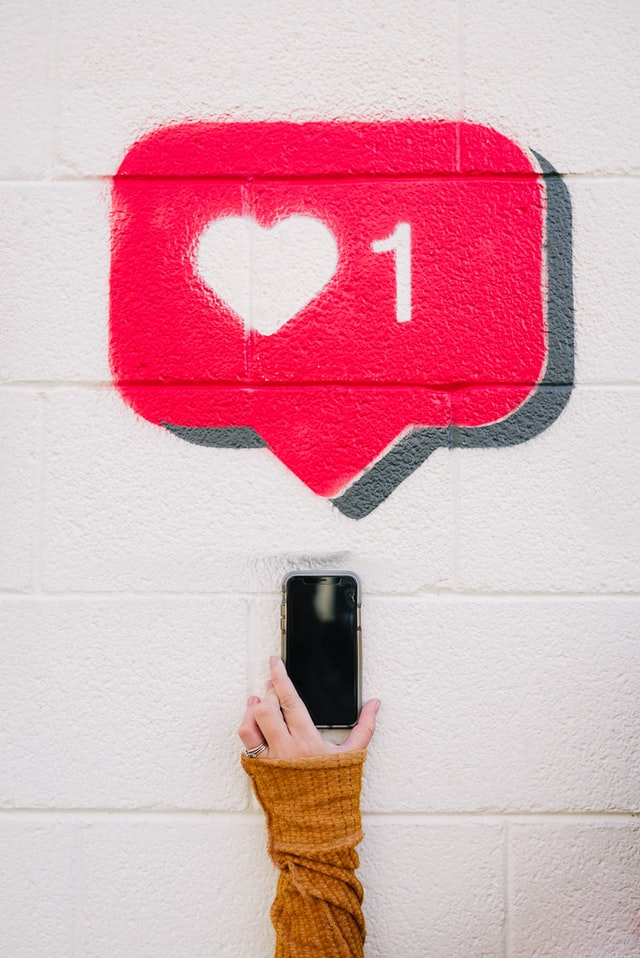 Best social media listening tools
# 1 – BrandWatch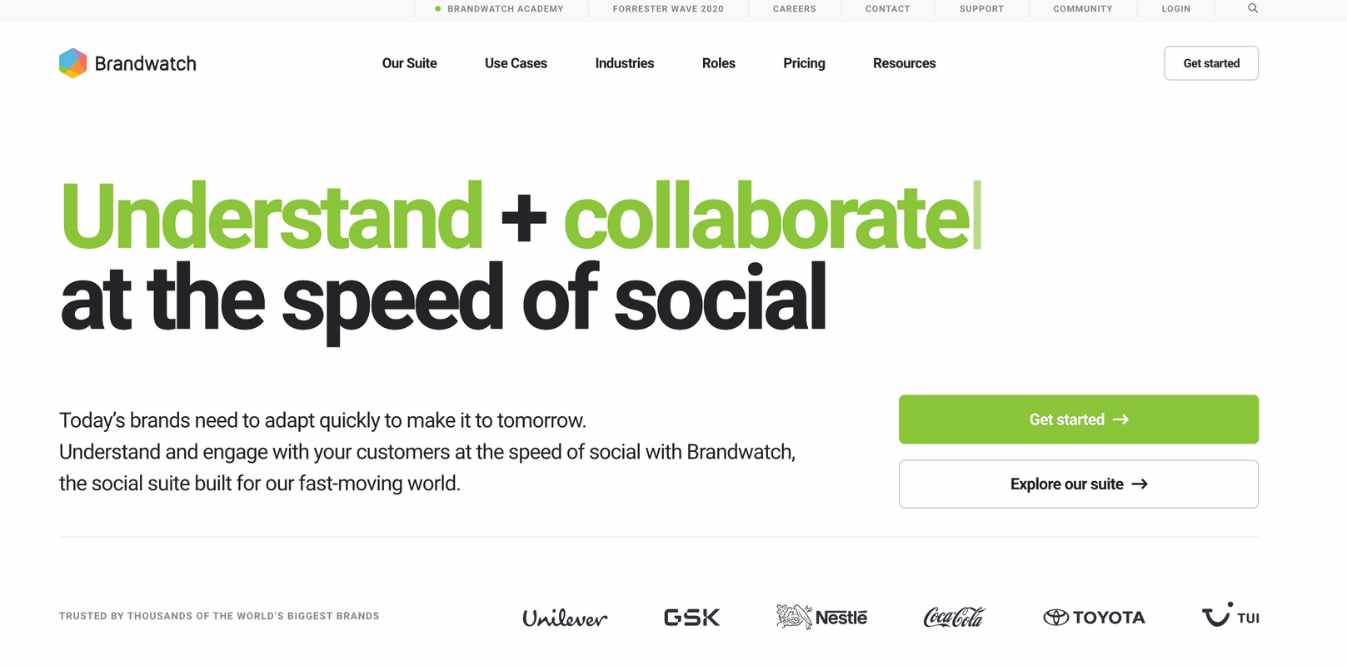 BrandWatch is a world-leading social listening tool that allows the flexible tracking of brand names to keywords, hashtags, and so on, as well as extensive filter options that can further narrow down listings according to demographics, content type, and other crucial metrics.
Pros:
Flexible filters
Analysis in multiple languages
Usable interface
Cons:
Can be buggy on certain social media channels
# 2 – Hootsuite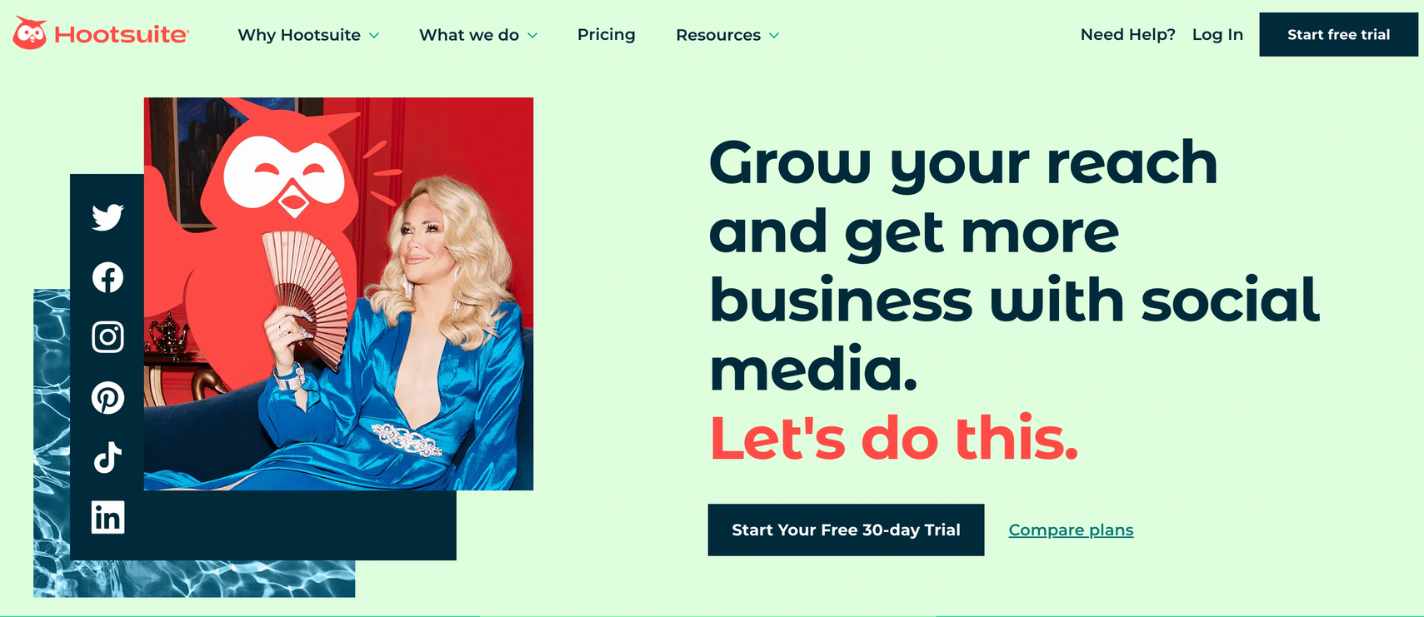 Hootsuite makes it possible to view and respond to all comments, messages, and brand mentions from one simple dashboard.
This can significantly reduce the time taken to track and keep on top with engagement, and can therefore ensure fast, straight-to-platform replies.
Pros:
One-source mentions monitoring
Simple in-platform replies
Integrates with majority of social platforms
Cons:
Relatively expensive
Mentions analysis could offer more detail
# 3 – YouScan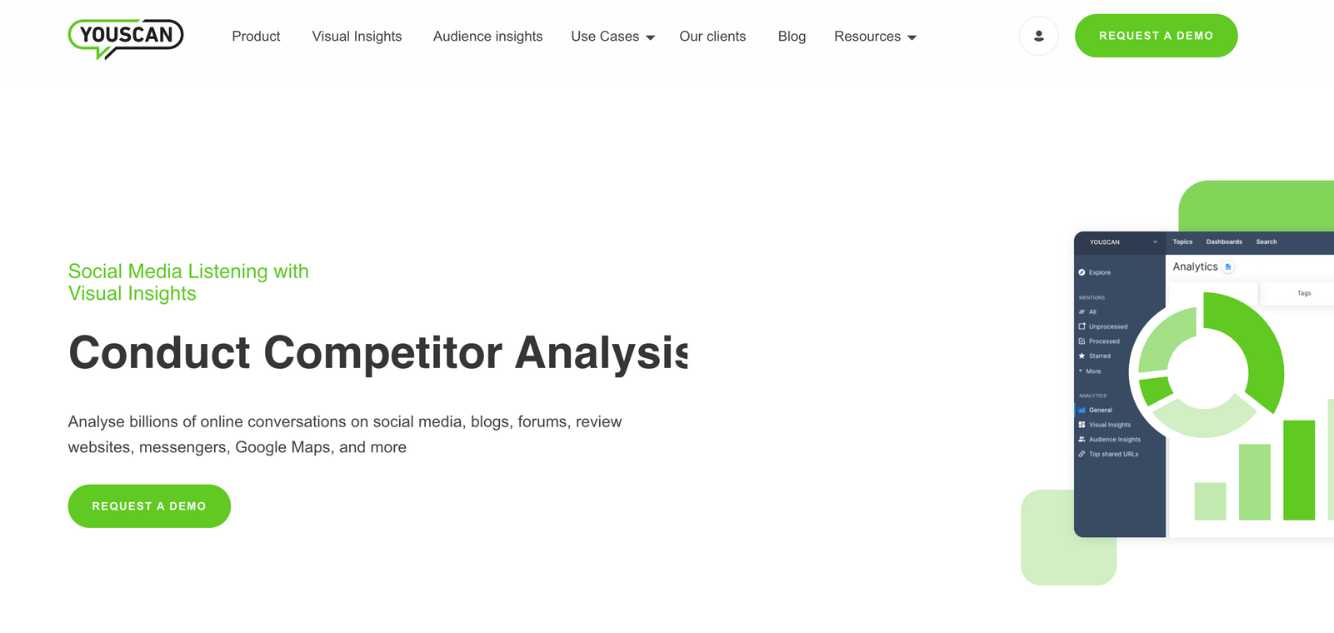 YouScan is a social media intelligence tool that helps businesses more effectively analyze and respond to customer opinions and comments.
Unlike many social listening tools, YouScan includes five consistent searches across all available payment plans.
Visual insights can also find detailed demographic and visual information about the users behind these interactions.
Pros:
Mentions search function
Intuitive visual insights
Real-time notifications
Cons:
# 4 – Sprout Social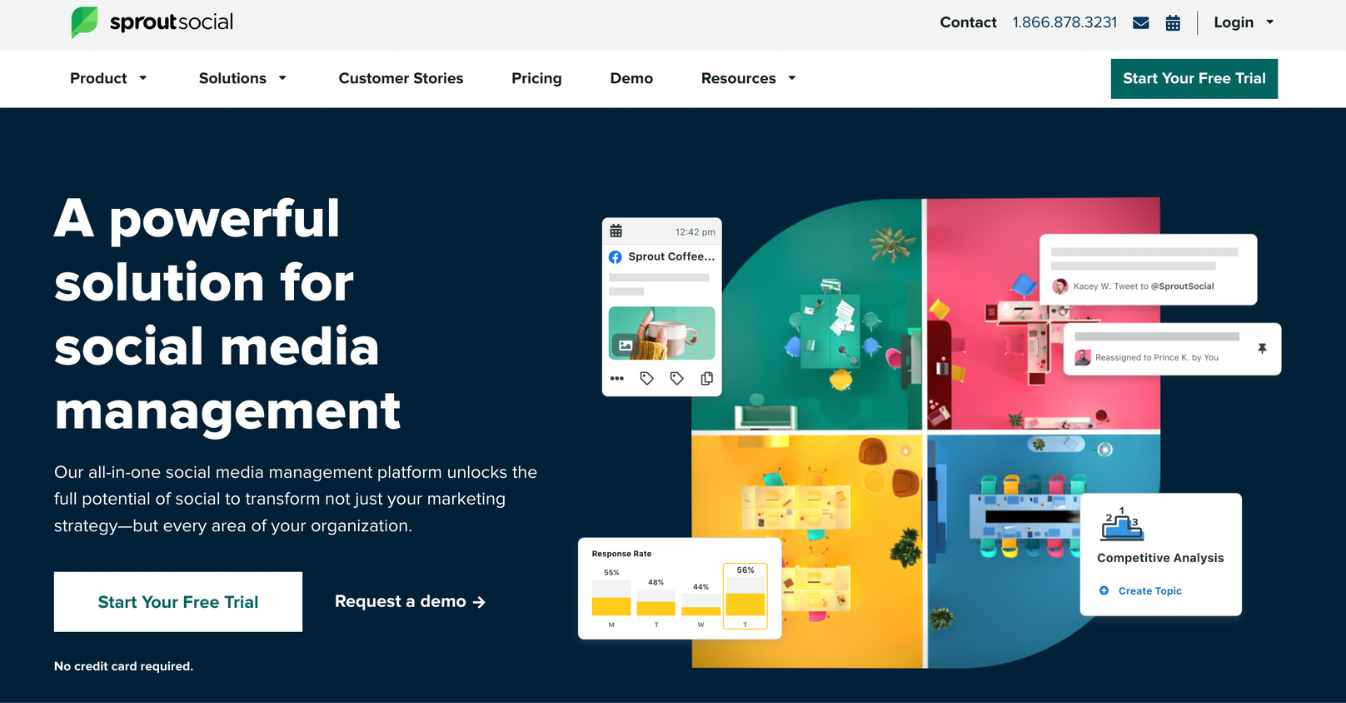 While it's more famously considered for its social media management prowess, Sprout Social provides powerful social listening solutions that make it possible to uncover business-critical insights.
The platform especially enables effortless social media integrations and valuable, topic-dependent intelligence, as well as the simplified ability to gather honest feedback.
Pros:
An integrated social listening tool
Actionable insights
Gathers follower feedback
Cons:
Expensive monthly fee for full package
Doesn't monitor YouTube or other visual platforms like Pinterest
# 5 – BrandMentions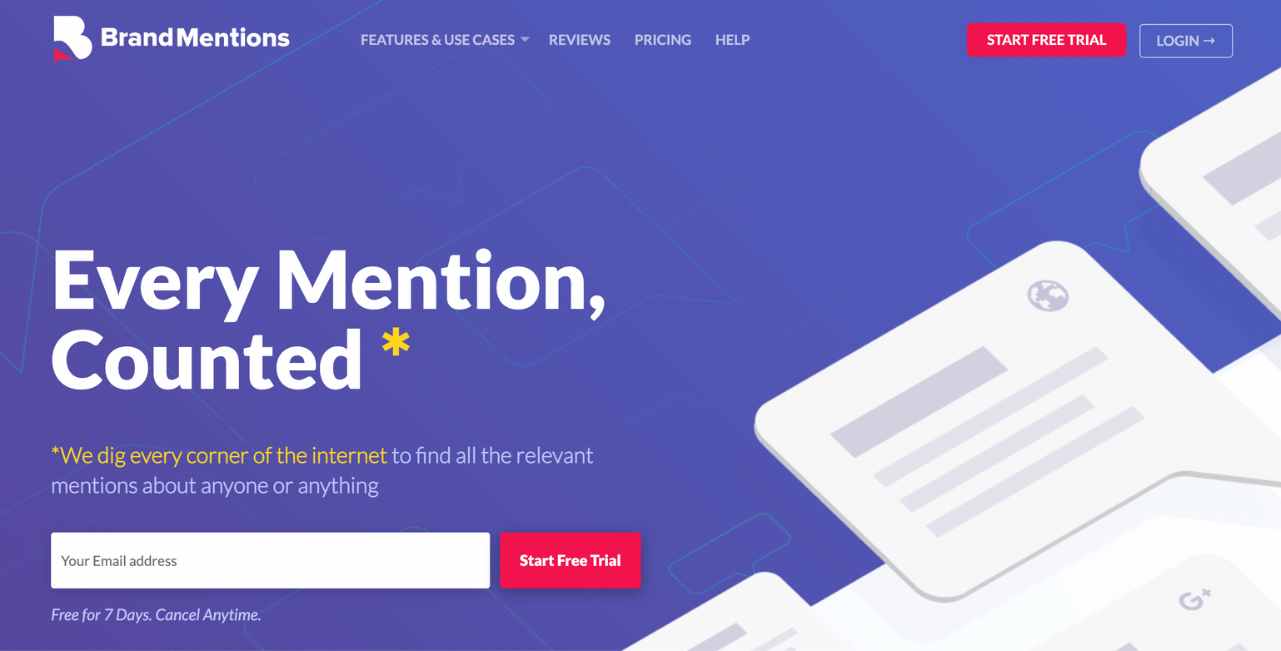 BrandMentions is an inclusive platform that virtually searches all relevant client mentions across the internet.
Comprehensive sentiment analysis ensures that mentions are taken in context, with the benefit of real-time updates for the immediate address of things like negative reviews.
Pros:
14-day free trial
Automatically scheduled sentiment analysis reports
Competitor monitoring
Cons:
Real-time alerts limited to high-end plans
# 6 – Meltwater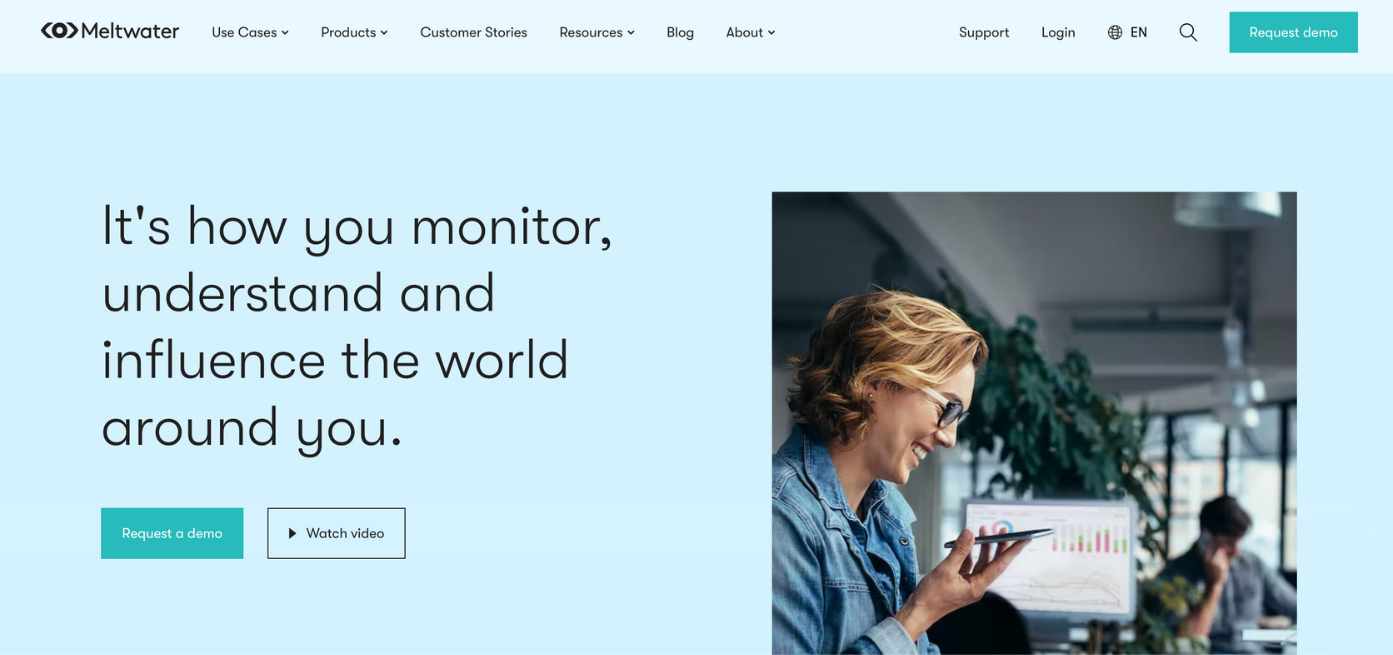 AI-driven insights are at the heart of Meltwater's offerings, including the ability to examine millions of posts daily across social media, blogs, new sites, and more.
Specific searches are especially valuable for tracking online performance with key influencers, as well as monitoring and analyzing crucial keyword mentions.
Pros:
Searches across all relevant platforms
One-source 360° brand understanding
Unlimited keyword search capabilities
Cons:
Sometimes confusing auto-renew process
# 7 – Mention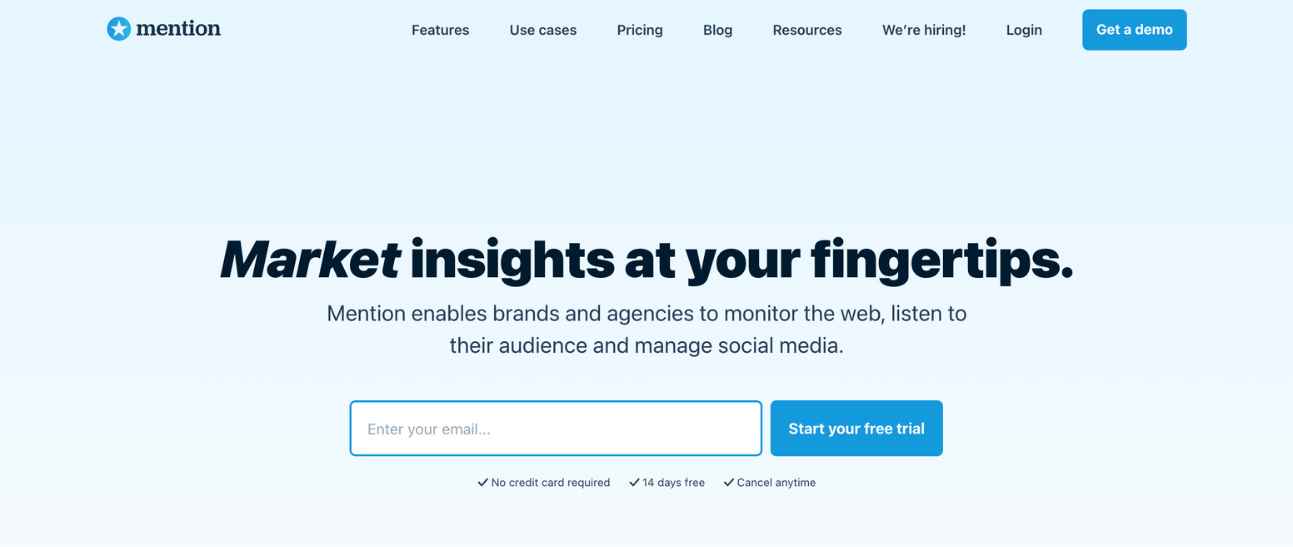 Mention enables tracking of brand mentions across multiple content sources in 42 different languages, as well as cross-team social media collaborations for improved mentions management.
A crisis management feature also provides effective management solutions for any crisis identified.
Pros:
Tracks 42 different languages
Crisis management feature
Encourages cross-team social media management collaboration
Cons:
Can discover irrelevant results
# 8 – Cyfe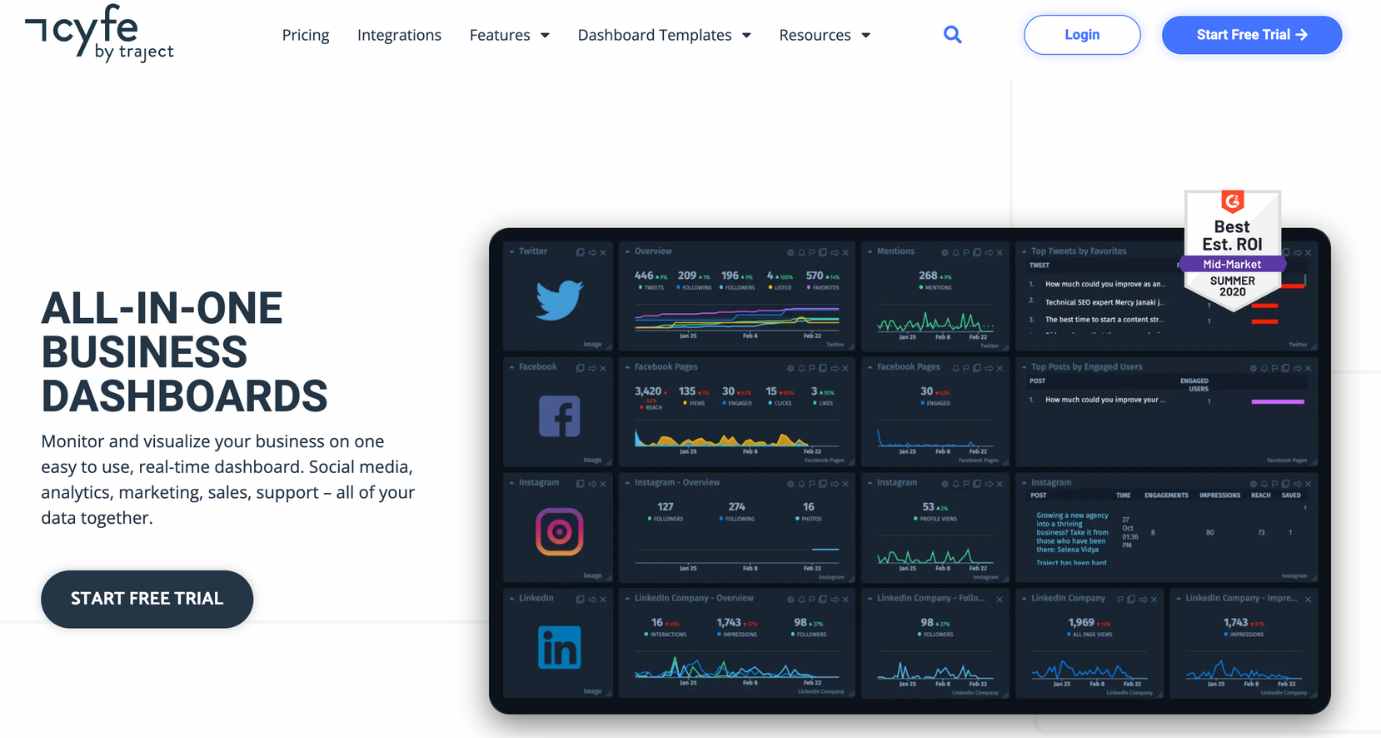 Cyfe provides an all-in-one business dashboard that incorporates social listening capabilities across social media analytics and more at a far lower price than many other platforms.
Monitoring of this nature is especially useful within premium packages, where these capabilities are unlimited.
Pros:
Affordable pricing
One-source dashboards
No monitoring limits for premium users
Cons:
Social listening can be seen as an afterthought
# 9 – Awario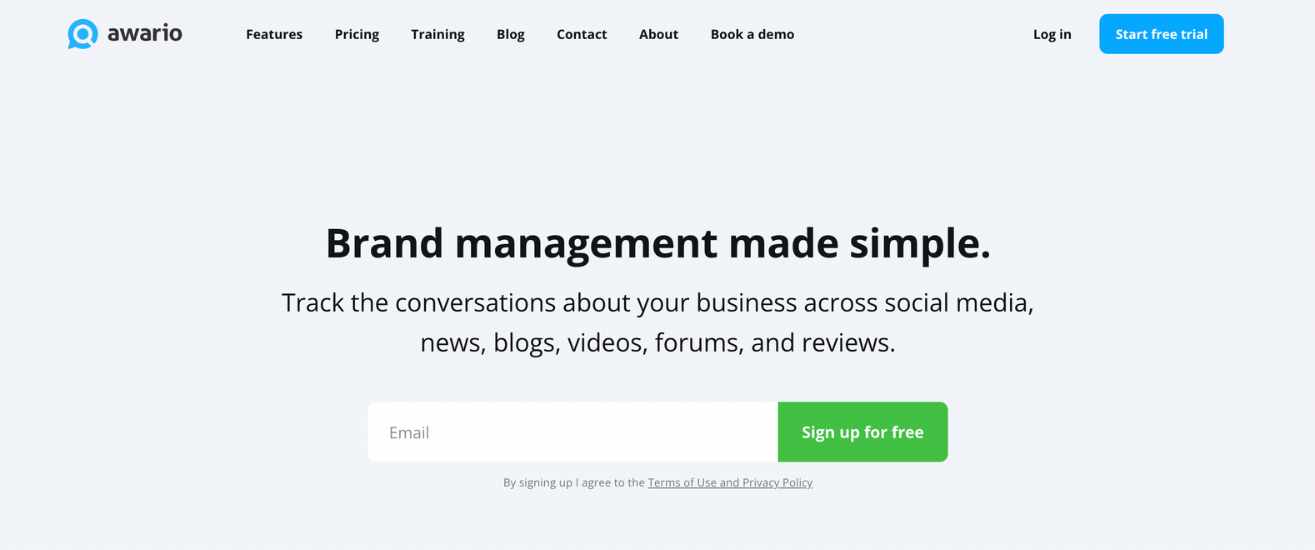 Awario focuses its social listening skills towards building brand awareness using keywords tracked across various languages, and with the help of intelligent capabilities like the identification of queries for products similar to yours, and social selling tools that utilize mentions for conversions.
Pros:
Focuses on building brand awareness
Tracks queries for similar products
Social selling tool to ensure mention-led conversions
Cons:
No mobile app available
Limited integrations
# 10 – Reputology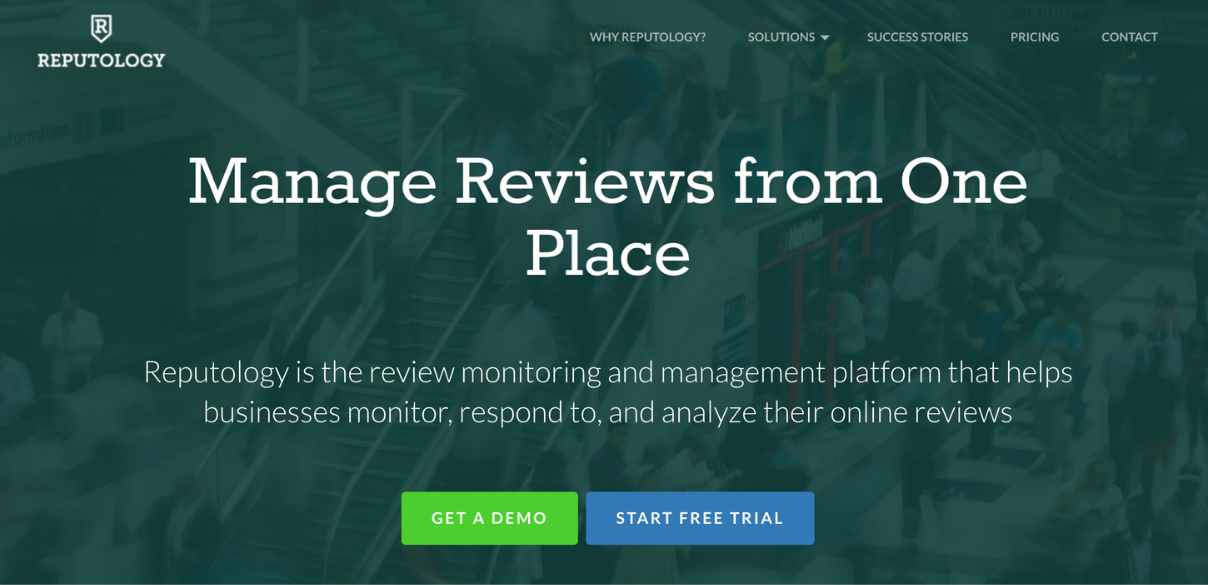 Reputology users can monitor, respond to, and analyze all online reviews in one place on a 24/7 basis across as many as 100 review sites.
Quick-from-platform responses and performance measurement significantly simplify reputation management, as does the ability to escalate issues where necessary for top-level customer service solutions.
Pros:
24/7 review analysis
Monitoring across 100 review sites
In-platform responses
Cons:
# 11 – SocialBakers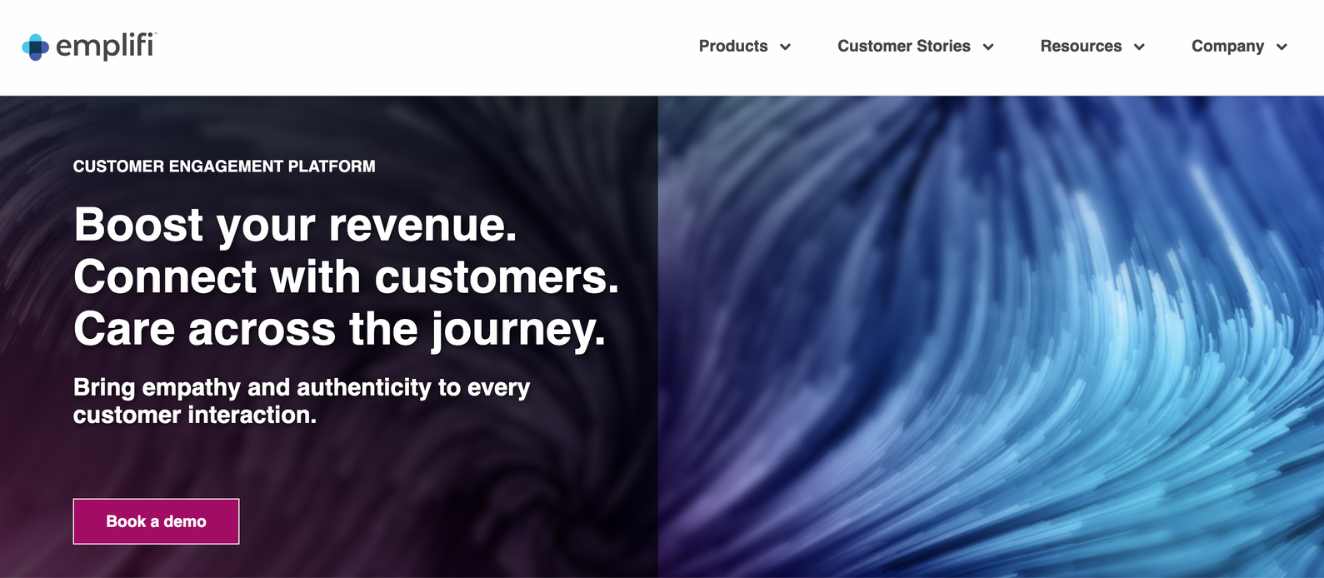 SocialBakers, currently Emplifi, provides an in-depth listening and intelligence tool with a focus on generating more positive interactions using touchpoints that provide crucial insights into what consumers want.
Users can enjoy always-on social listening, and in-depth competitive insights to keep reputations on track.
Pros:
Comprehensive suite of tools
Always-on social listening
Competitive analysis
Cons:
Doesn't support platforms like TikTok
Read: How to grow your social media audience
The bottom line
These are the best social media listening tools in 2022. If you found and tested another one, let us know. We would be glad to take a look at it and include it in our list.
Social media monitoring should be included in your marketing strategy now more than ever before. Social media platforms are changing its algorithms as well as consumers' behavior is.
That's when these tools will help you tremendously in take your social media posts or videos to the next level.
Choose one social media management software from the list and tell us your personal experience.
Would you like to build a positive reputation online of your brand? You are at the right place. Schedule a call with us to start today.