The fact that as many as 97% of Fortune 500 companies now rely on social media is a testament to the reality that most businesses are starting to understand the need for a social presence.
The vast majority of brands will even dedicate themselves to causes including regular uploads and varied content, yet many of those same companies still struggle to see results from their efforts.
This can result in significant lost profits and wasted time, and most often comes down to the fact that brands overlook the most important thing about their social presence overall – their ability to build a social community.
After all, even great follower numbers aren't likely to lead to results without the lasting loyalty and increased purchase incentives of a tight-knit, carefully-curated community.
But what exactly is social media community, and why is it so important for brands looking to benefit from social media marketing overall?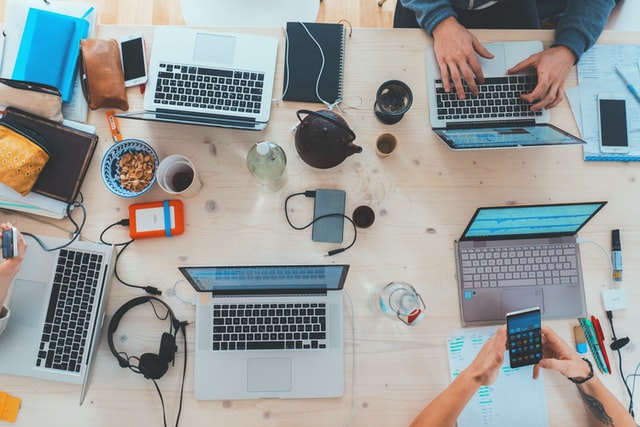 What is social media community?
Firstly, let's consider a simple-to-understand social community definition.
After all, this is a term that many of us throw around without explanation but, for struggling brands, it can be an elusive concept to grasp.
In reality, though, a community social media focus needn't be complex at all.
In fact, as you can mostly guess from the name, this simply refers to social units across a social media platform that can create a feeling of fellowship, most often amongst those with similar tastes, interests, and goals.
Social media communities can typically be defined into two categories, which are –
Organized pages, groups, or sites: Dedicated groups on social sites like Facebook of which followers can become members to create a niche, tight-knit community.
Informal Social communities: The less formal creation of community among existing followers using techniques like shares, comments, and giveaways.
In each instance, brands who successfully build community focuses are far better able to benefit from the money, time, and effort that they dedicate to social media marketing.
Read: Social media KPIs you should be tracking
Why does social media community matter?
As consumers increasingly seek meaningful brand connections, social media is becoming about far more than blanket advertising.
Instead, social platforms are now broadly being used to create consumer-to-brand connections, and social communities are the best possible way to achieve that.
The fact that as many as 64% of marketers stated an intention to invest in social media communities across 2022 in a recent Hubspot survey also means that competitive advantage is increasingly dependent on not only putting communities in place but ensuring that they're as strong as they can be to maintain relevant, engaging interest at all times.
Read: Social media engagement explained
How can brands benefit?
Brands can directly benefit from social media communities in a number of different ways, including –
Increased engagement
A stronger sense of loyalty
Increased brand visibility across a platform
New followers
Useful audience insights
Networking opportunities
Increased conversion rates
And so on
Read: How to grow your social media audience
How do you build a social media community?
The importance of community for modern social media marketing might speak for itself, but fewer brands are aware of how to build an effective community that brings those benefits within reach.
Much like social media itself, there are a range of techniques that can help here, most of which are surprisingly easy to get right and include –
Making yourself available online: You need to make your profiles as available to the right niche audience as possible using everything from hashtags to social icons on your website/emails, and even engagement in niche industry conversations across platforms, etc.
Be responsive: As well as posting content in the first place, you need to be responsive to your commenters and actively starting discussions that keep everyone engaged.
Engage with other people's content: Community is all about give and take, meaning that you should also be sharing, engaging, and otherwise interacting with the content that individuals within your community post and express passion for.
Turn followers into active participants: Passive followers struggle to feel included, which is why things like Q&As or even hashtag challenges and shareable user videos can all help individuals to feel like a part of something, and that's what community is all about.
Social media community doesn't need to be as complex as it can feel from the outside, but it should be a pressing priority as more brands than ever get this focus right.
If you're behind the curve, it is certainly past time that you put community at your social media forefront so that you, too, can benefit from the pull that this can buy you across platforms.
It is also called social listening, which is basically identifying and assessing what is being said about a company on the internet.
Read: Best social listening tools
Which social media platforms should I use?
That depends on your niche. What works for other businesses might not work for you.
For ages, people have been using a classic Facebook group as part of their social media community approach.
However, online community has changed over the last years.
Some of the best social media channels for community marketing are:
These underrated social media channels have highly engaged community members and they are all about brand loyalty.
Successful social media communities such as Reddit, Quora or Discord will not only help you build a social media community but also build a positive reputation around your brand.
You will be able to reach your target audience and promote engagement by joining discussions and position yourself as a market expert within your niche.
Community members on these platforms like to engage and talk about their opinions. That's why it's called an engaged community 😉
While it can be dangerous for your brand, joining discussions with them, answering their questions and being there for them will convert them into interested buyers and potential brand ambassadors as they are likely to spread a good word about you.
These platforms also encourage user generated content which is a great thing for passionate community members to be real.
The bottom line
Your marketing efforts can be a crucial aspect of you succeeding or not.
Trends are changing rapidly and we need to adapt to them. Social media communities are very important, no matter the size of your business.
There are many community management tools out there that can help you build your social media community and get more community members into your online profiles.
If you still want to find out more about social media community marketing and how it can help you grow, then reach out to us and we will help you out!