Growing a brand means attracting the right people's attention at the appropriate moment.
There are several options for accomplishing this: Pay for Google advertisements. More SEO stuff should be published. Alternatively, learn the art of social media marketing.
Are you interested in the latter? Then learning how to grow social media audience is essential.
Establishing a social media following and growing an audience that engages with your material is feasible.
But how do you achieve these results on a consistent basis?
This post will explain how to grow your social media following. Continue reading to uncover suggestions you can put to use right away.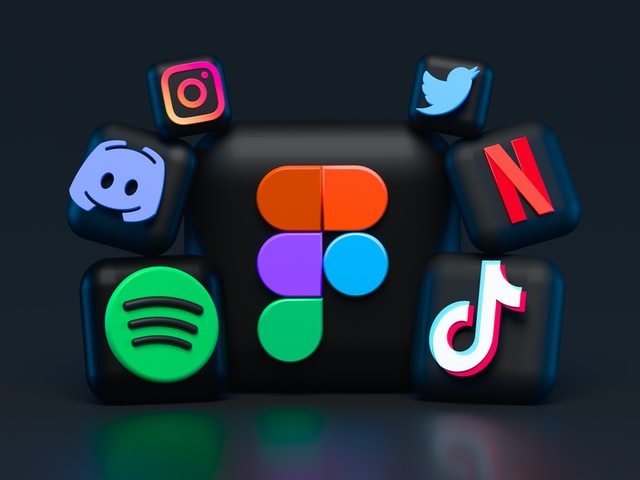 Growing your social media audience tips
Choosing the right social media channels
With so many social media channels to choose from, you can't be everywhere at once to sell your company. It's about being wherever your audience is and engaging with them.
So your first step should be to determine who your target audience is and which social media outlets they like.
There are numerous ways to collect this information:
Conduct interviews or surveys with your prospects and consumers.
Use social listening tools to discover where discussions in your niche are taking place.
Look for niche groups on different platforms (Facebook, Reddit, Twitter).
Locate your competition. You will find that they have chosen a certain social media platform for a reason.
You may also find online studies that offer platform user and usage patterns for Instagram, Facebook, Twitter, Tik Tok, and other platforms.
Once you've determined where your target audience spends their time, it's time to learn the platform so you can begin creating content that will entice followers.
What kind of material works best and why? This will establish whether or not the social media channel is appropriate for your brand.
For example, if your target audience uses Instagram, TikTok, and Facebook, you may discover that Facebook is the best option.
You'll struggle to develop the visual material required to do this effectively on these channels if you don't have a "visual" brand or industry.
Social media algorithms are developed to boost your content if it fits their point system. However, there are several options for you to help increase the chances.
You should regularly engage with your social media audiences, take advantage of current trends and be consistent.
Deciding which social media sites to be on might be headachy but it is an important decision to make.
Read: What is social media community
Include an image with each post
Because visuals perform well on social media, incorporate an eye-catching, vibrant image or graphic with each post.
Consider the following HubSpot visual marketing statistics:
Images with relevant content receive 94% more views than material without images.
Compared to other sorts of content, visual content is more than 40 times more likely to get shared on social media.
Instagram photographs with faces receive 38% more likes than photos without faces.
You may add graphics to your blog posts and social media postings using free graphic design tools like Canva or royalty-free images from places like Pixabay.
Read: Social media KPIs you should be tracking
Seek relationships, not just followers
We could argue all day about whether your following count is a vanity statistic.
However, having 100 followers who consistently connect with you and your content is far more useful than having 10,000 who ignore you.
It may sound cliche, but don't forget to include the "social" part in your social media following. The beauty of social media is that you can create relationships with followers from all around the world in an instant.
If you're not sure where, to begin with, relationship-building, here are some quick ideas:
If you refer to someone in your posts make sure you @mentionpeople.
Answer your followers' questions.
Always reply when people @mention you or share your content.
Start up conversations by replying with comments rather than liking or retweeting.
Read: Social media engagement explained
Create a schedule for posts
You're probably managing many social platforms and attempting to check off a lot of boxes in terms of keywords and when to publish, right? Consider how a content schedule might simplify the process by:
You can fine-tune each of your posts to every platform without switching between sites.
Time your posts to optimize engagement and avoid the need to post in real-time.
Avoid duplicating the same information to ensure that each of your articles or images receives the maximum attention possible.
In short, making a plan serves a dual purpose: it keeps your social media presence organized while also increasing the reach of your material.
You should have the schedule created for all your social channels and understand social media users on each platform.
Read: Best social listening tools
Create content people want to see
You can't just copy the stuff that everyone else is sharing on social media if you want to stand apart.
In a nutshell, you must create.
Whether you want to establish yourself as a thought leader or differentiate yourself from your competition, original material is the way to go.
It might be your original blog pieces, research, or infographics.
Perhaps it's a stunning photograph from your most recent vacation.
Or, who knows, it may be an opinionated tirade about the status of your sector.
In either case, you should attempt to post information that causes your followers to pause. There's a lot of noise on social media: make it your objective to cut through it.
Remember that you need to analyze social media channels to understand every social platform and its audience behavior.
You should have a general social media strategy but you should adjust the content you create for each social platform as the audience, behavior and needs are changing from one to another.
Your social media efforts will be achieved by a powerful social network you have been building while improving your social media presence and growing your audience.
Growing your audience on the right social media platforms
Building a genuine and engaged following base is one of the most critical initial steps if you're serious about expanding your business through social media.
You can inspire future social media followers to like and participate with your brand by following the methods mentioned in this post. Your social media posts need to be interesting enough for the engaged audience growth.
Remember that the quality of your audience is more important than its size. So keep looking for ways to add value, and the following will come.
Your throughout social media presence will lead to the social media success of your marketing efforts and will generate lots of potential leads and eventually revenue.
Do you want to grow your social media audience? Do you want to promote your social media accounts? We can help you with that! Schedule a call with us and start growing your socials today.