Social media is now a pressing priority for as many as 97% of marketers, the vast majority of whom spend as much as 20% of their marketing budget on this purpose alone.
That's a pretty steep amount and it means that companies want the highest possible returns from their efforts here.
Luckily, the majority of social media platforms include pretty decent basic metrics that at least help brands to get on top of how much of their spending here.
Yet, the larger and more expensive a social media campaign becomes, the more proactive brands need to be about truly ensuring decent returns, and even tailoring their future campaigns with that priority in mind.
By clearly outlining where social media is working and where improvements could be made, social media KPIs fulfill precisely that purpose.
In this article, we consider what exactly KPIs are, why they matter, and which you should most be prioritizing for social media results that you can rely on.
Read: Best social listening tools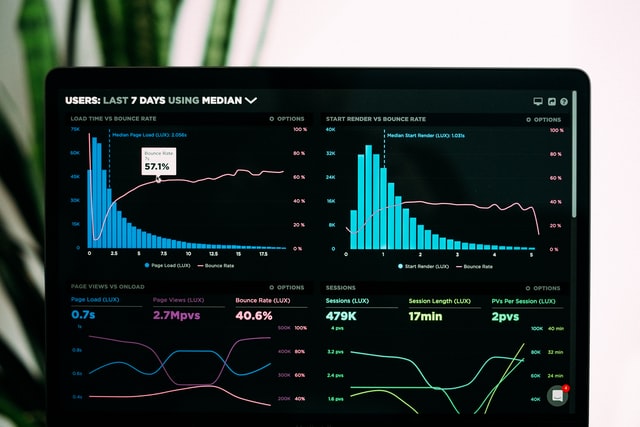 What are KPIs for social media?
Simply put, key performance indicators (KPIs) are metrics that businesses use to determine whether goals are being met and, if not, what's required to get operations back on track.
Social media KPIs specifically revolve around social media metrics, and involve the tracking and analysis of data across all social platforms, both individually and taken together.
Read: What is social media community
Why do social media KPIs matter?
Broadly speaking, social media KPIs enhance the returns on investment ROI of social media priorities overall.
That said, the specific benefits of well-implemented, informed KPIs across social media campaigns include –
Increased social media conversions
More targeted social content
Reduced abandonment rates
Boosted brand mentions
Etc.
Read: Social media engagement explained
What social media metrics should you be tracking?
Setting the right KPIs can prove invaluable for providing your social presence with a much-needed boost.
The question is, which KPIs should you actually be tracking?
Read: How to grow your social media audience
# 1 – Engagement
Social media is increasingly reliant on a sense of community that can see brand content more widely shared, appreciated, and acted upon.
Engagement is a key element of making that possible, meaning that this is a vital KPI to keep a close eye on.
Brands should especially make efforts to track the progress and outcomes of social media engagement across a variety of considerations, including –
Link clicks
Likes
Shares
Comments
Brand mentions
Etc.
# 2 – Reach
By making it possible to track how far each social media upload travels, reach remains a reliable and trustworthy marketing metric.
For the most past, reach KPIs will largely deal with useful estimates based on things like social media impressions, follower counts, and audience growth rates. Traffic data can also highlight where those consumers are going in light of your social media uploads.
For instance, tracking how many clicks you receive to your website will show how many pieces of social content are leading to far-reaching and productive outcomes.
# 3 – Followers
Even though it can be tempting to dwell on the numbers, social media followers don't make the most reliable or useful metrics.
After all, blanket numbers don't make action, sales, or success more likely. That said, given that they're crucial for the building of a community and the potential for lasting customer lifetime value (CLV), many brands still find it useful to include follower numbers in their KPI social media priorities.
Specifically, tracking active followers (e.g. those that regularly return to your page) can help to determine how many people are truly invested in your brand off the back of social media efforts.
# 4 – Conversions
Few social media KPIs are more crucial than conversions which ultimately determine the sales power that your efforts here produce.
In particular, you'll want to determine which posts are receiving the most conversion-based interest, and also how much money you're inadvertently making through your social media efforts in general. This is best achieved by tracking key metrics including –
Click-through-rates (CTR)
Bounce rates
Cost per click
And so on
# 5 – Satisfaction
The more satisfied your social audience, the more engaged they'll feel in what you're doing here. Obviously, from an uploads perspective, this comes back to tracking many of the things that you focused on during engagement, including likes, shares, and so on.
However, satisfaction can also be effectively measured through the use of customer testimonials, surveys and polls, and other clear and concise forms of data collection.
These are the general social media metrics that should work for the most businesses. It may differ if you are working in an extraordinary industry.
Do I need to have a social media strategy to track correct KPIs?
Ideally, yes. You don't need to have hundreds of pages long documents. But it can help you tremendously to have your key social media KPIs written down for all social media platforms.
Your social media strategy can literally be a PowerPoint presentation with a few slides. The goals is to be aware of your next steps, know which social media platform to tackle next and how many social media accounts you have in total.
Believe me, it can get really messy without that. Each social media platform has its own KPIs but all of them have some in common, such as engagement metrics – likes/hearts/ upvotes, shares/retweets and saves.
You should ideally aim to be able to figure out your social media conversion rate based on your social media posts and their metrics.
Should I invest in social media marketing?
Absolutely! There has been a lot of discussion whether social media marketing is dead or not. It might not be as easy and effective as it used to be but that's because the trends are changing.
The traditional old school social media marketing is definitely dying. On the other side, the new way of social media marketing – social media community is the direction you should go.
People want to be a part of bigger groups and be involved with businesses. Your social media marketing strategy should adapt to that and be active on those social media channels.
The bottom line
Key performance indicators (KPIs) are key to social media performance – make sure you're tracking the right ones to see results, and much-needed ROIs, at last!
Set up your important social media KPIs for all social media channels you are present at and don't forget to track and analyze them.
If you need help growing or promoting your social media channels, reach out to us!