SoundCloud is one of the largest open audio platforms available today. It plays a vital role in the entire online music community!
This platform has provided upcoming musicians with an opportunity to promote their music on their own. It also offers tons of other useful tools such as tags that can amplify your project and get the SoundCloud plays you need.
Hashtags or tags are known as the original way of organizing and finding content on the internet.
Soundcloud also has its tagging system that users can take advantage of. This article will show you how tags can help you get more plays.
What are SoundCloud Tags?
SoundCloud tags are the same as hashtags. They both allow users to find the content with ease.
On other websites such as Instagram, Youtube, and Twitter, a tag is a term you use on posts or your take on a popular topic.
On SoundCloud, you can use it to label your music so listeners can find your music easily. The platform has 175 million active users every month; that's why it needs a labeling system.
Fortunately, you can take advantage of it!
Read: How to get free Soundcloud plays
How tags can help increase your music exposure
Compared to other streaming services like Spotify, SoundCloud has more features. It concentrates on promoting niche genres, independent artists, and unsigned musicians and creators.
SoundCloud gives new artists the exposure they need to attract more listeners and companies. With this, tags are critical features that allow your music to be found.
By looking at your tags, your listeners will know what kind of music to expect from you. This will also help others looking for a particular genre or sub-genre to discover you.
The key to increasing your exposure is by understanding how tagging helps the platform's algorithm. Its algorithm is calibrated in providing music to searchers looking for it.
Other tagging systems in different platforms are focused on the most popular and common posts. In Soundcloud, the tagging system works differently.
If you use a tag that is irrelevant to the actual track, the algorithm will place it lower in the search results. That's why you shouldn't use irrelevant tags. Instead, use ones that apply to your music.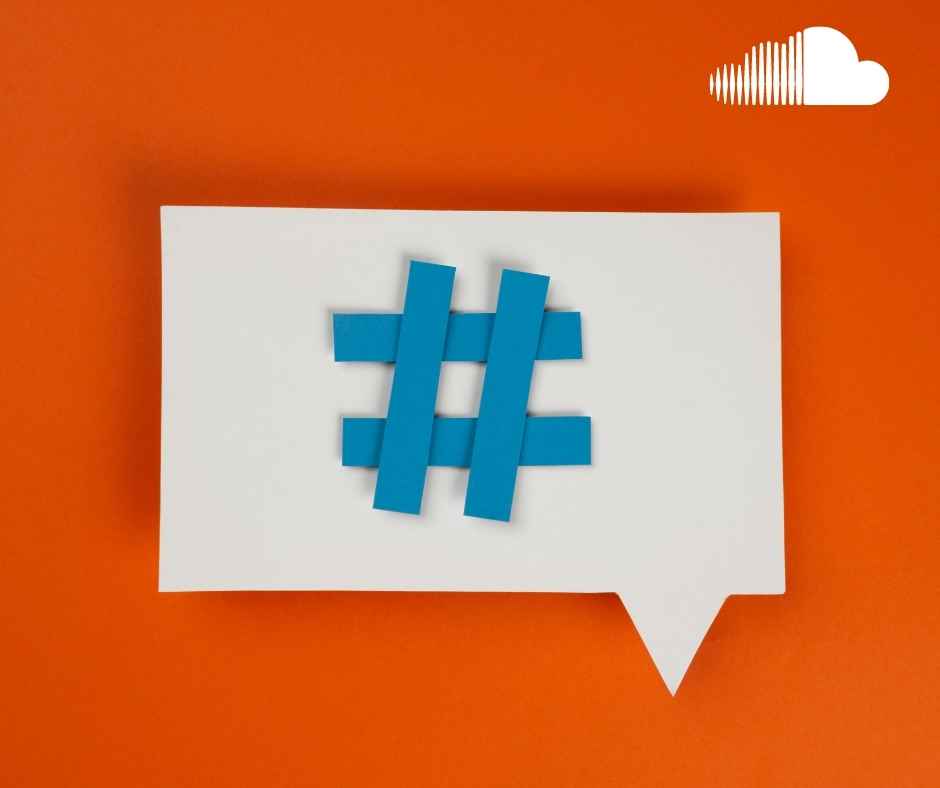 The best SoundCloud tags to get plays
There are no specific tags that can get you the plays you need. But, the best tags to use are those relevant to your music–your genre.
When you upload your track, you have the option to choose from the list of genre tags available on SoundCloud.
You can even add your own! Although, it's recommended to select from the list since they're already recognized on the platform.
These genre tags also act as main tags. You can find the most popular ones in the chart section but remember, only use those relevant to your tracks.
Don't tag your hip-hop as "disco" just because it was trending that day.
Other ways to get plays
Instead of focusing on Soundcloud alone, use other platforms as well to get more plays! For example, Reddit is one of the online platforms that can help you share and promote your songs based on users' interests.
There are services available such as Reddit Marketing, that allows you to target specific subreddits that can mention your songs and redirect them to your SoundCloud profile.
This means that you can attract listeners that are not even using SoundCloud!
Conclusion
For independent artists, SoundCloud is a haven. It provides them the opportunity they need to be seen and heard.
By taking advantage of tools available on the platform (such as tags), anyone can promote themselves and increase plays.
Soundcloud can cater to many types of musicians. Their passion won't lead to waste as Soundcloud offers an open space for upcoming talents.
Would you like to find out how to promote your music? Are you looking for music promotion service and leave it to music experts?
We got you covered 😉