Even before TikTok was responsible for songs going viral, SoundCloud undoubtedly reigned supreme in turning relatively unknown artists into overnight sensations.
One such case is Post Malone and his breakout hit "White Iverson" back in 2015.
At the time, Malone only had 406 followers on Twitter and one other track on SoundCloud. He quickly gained popularity from his unique voice and cadence, and the rest, as they say, is history.
He landed a record deal with Republic Records shortly after and is now a global superstar with over 42.3 million followers on all social media platforms (6.8 million followers on Twitter alone).
So, what made Post Malone and other artists like Chance The Rapper and XXXTentacion blow up on Soundcloud with little to no promotion? Let's find out.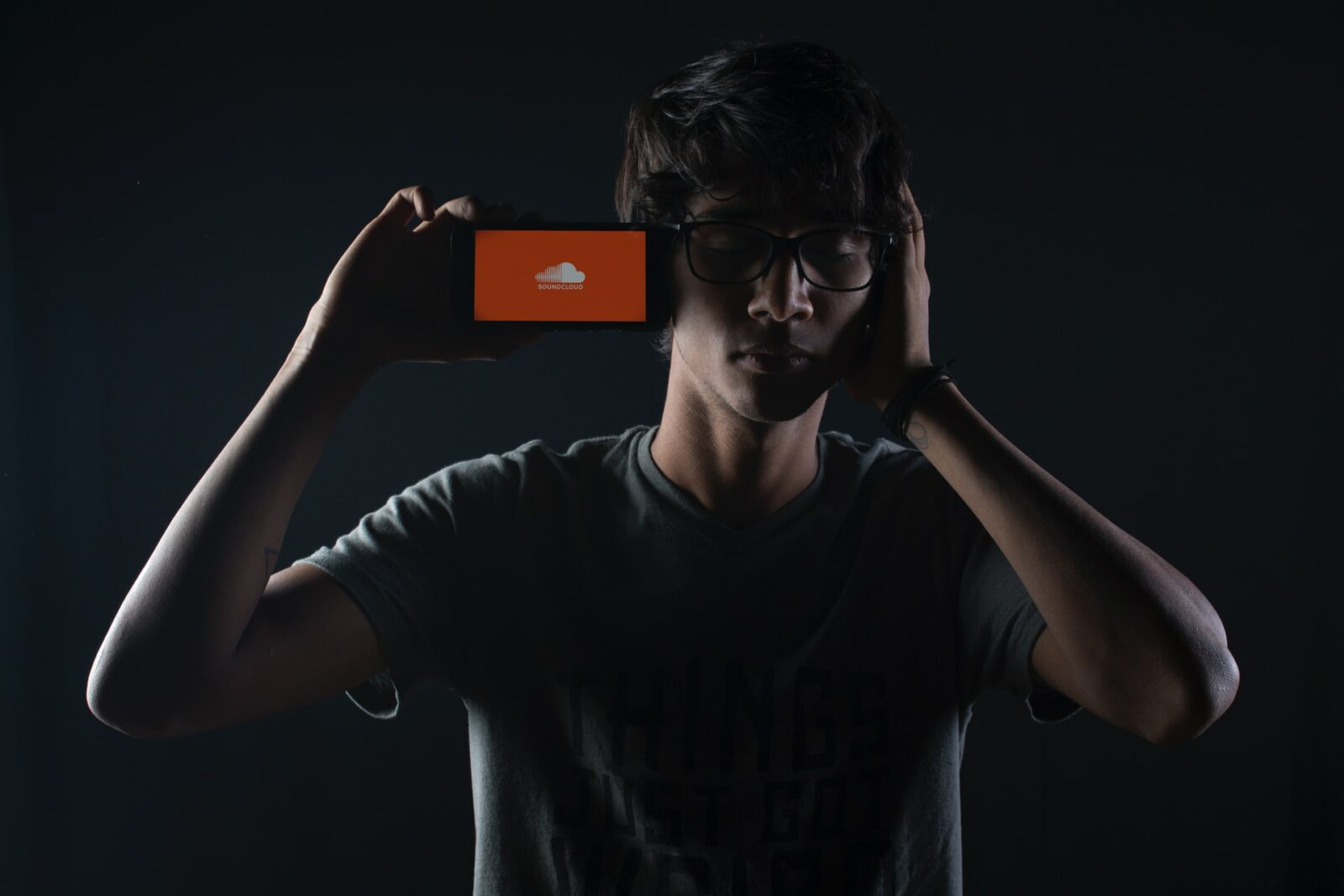 Is SoundCloud a good way to get noticed?
As mentioned earlier, SoundCloud is a great way to gain exposure and get some free SoundCloud plays. The platform is free to join and hosts millions of songs and music fans eager to find them.
It's a platform that primarily supports music discovery; as such, it's highly beneficial for artists. In many areas all around the world, SoundCloud is way more popular than YouTube.
To date, SoundCloud is the best platform for up and coming musicians to release their music. It has different tiers from free to paid accounts to suit each artist and the level they're at in their career.
The platform functions as a social media site but for music. You're able to follow and message artist and fan accounts, repost tracks onto your timeline, like and comment on songs as well as create playlists that are shareable and free to follow.
All this makes discovering an artist easy, and songs can pick up steam quickly. We have heard so many stories people becoming superstars from one day to another. Literally overnight.
Free SoundCloud plays and free SoundCloud promotion are still topics that are way to underrated and unknown.
Read: Music marketing strategies to go viral
Should I pay for SoundCloud promotion?
Whereas you're able to post music on the platform and build a following quickly, sometimes it takes time. The truth of the matter is, every song needs promotion, whether paid or unpaid.
It's a matter of preference and what you hope to achieve, although as an artist who's serious about their growth, paid promotions are recommended.

There are a number of marketing firms that handle promotions for artists like Soar. They utilize out of the box techniques like Reddit marketing and take advantage of the more than 1.2 million subreddits available to promote your music.
Read: Best Soundcloud tags and how to use them
Can you fake SoundCloud plays?
As with anything else related to streaming, yes. It's possible to fake SoundCloud plays, and there are a multitude of "marketing" firms that sell plays, followers, reposts, and likes for SoundCloud. The question is, is it worth it?
One thing to note is that listeners are becoming privy to how artists manipulate plays. Even rap artist French Montana got called out by a fan for allegedly inflating streaming numbers on Spotify for his song "Writing on the wall."
Record labels have also been exposed for boosting numbers for their artists. The truth is, people do it. As a growth hacking method, it may work, but it may also leave you worse off than when you began.
For an indie artist, the repercussions may be too heavy to bear, which makes the risk higher than the reward, unlike mainstream artists who are cushioned by major record labels from any blowback.
It is an unwritten recommendation to go for real SoundCloud plays rather than fake ones.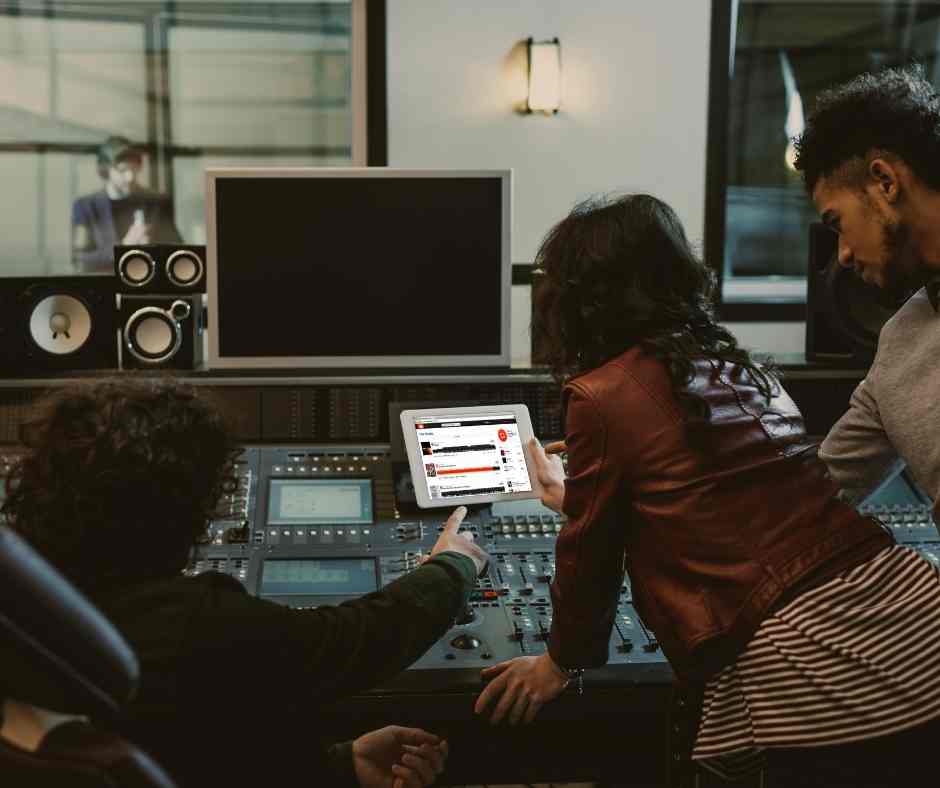 Is SoundCloud repost free?
Repost by SoundCloud is an in-house marketing and distribution channel by Soundcloud, which helps artists expand their reach and monetize their content.
It's a separate mechanism that functions independently, not to be confused with the repost feature.
The service comes free with a Pro Unlimited account, which is $10 a month or $120 Yearly. Artists with a free SoundCloud account can access the service at $30 yearly or $2.50 a month.
How do I get 1,000 SoundCloud plays for free?
First things first, the music's got to be good. By good, I mean it expresses who you are in a raw and authentic way. Then you can get free SoundCloud plays.
The post-production quality equally has to be good enough to play on different speakers and sound good, although music fans are always willing to overlook this if the music is good enough.
Facebook, Instagram, TikTok, and Twitter are at the top of the list of social media platforms to share your music. Pitching your songs for features on music blogs is a great avenue as well.
Own several social media accounts on different platforms to increase the brand awareness of your SoundCloud tracks.
Creating a playlist of songs you love and including yours is also a way to get people to listen to your music. Sharing the playlist with friends and people online helps them discover more artists, you included.
As an independent artist, you are responsible for promoting your music. Even if you're signed with a label, don't leave it up to them or any other PR agency. The promotion and marketing of your music should start with you.
There are many different music streaming platforms available. Although, SoundCloud is still one of the more prominent players.
Creating a SoundCloud marketing strategy isn't as easy as it sounds. Currently, there are over 250 million tracks on the platform. This means that there are various artists also marketing on the streaming app.
But you don't have to worry! Even if you are not a marketer, you will still get the SoundCloud plays you need with these proven strategies.
We recommend you watching the video below that will give you additional information about the platform.
Strategies to promote your music on SoundCloud
SoundCloud has made some changes over the past years, where the home page is no longer your stream. This also means that it might be a bit more difficult for some of you to get free SoundCloud plays.
This means that your SoundCloud followers aren't always finding your tracks when you release them. But, there are successful marketing strategies that can help you get more plays.
Here are some of them:
1. Make your music playable
The first step to have your music played is to make sure that your audience will like the tracks you make. Although it is possible to promote crap music, it will never survive the opinion of the listeners.
No matter how much marketing you put into music, if it's average and nobody wants to listen to it, you won't get your plays.
The golden rule of music promotion is "your music is the marketing." Remember, you are not just marketing music. It is naturally linked to the promotion process.
People won't play the music they don't like. SoundCloud has a low barrier entry when it comes to uploading tracks. So, listeners usually have to sift through all these different genres.
Now, the million-dollar question is, "should you upload your track even if it's not 100% there yet?" It depends on the platform.
Since you can remove songs on SoundCloud with just one-click, you can upload your track. Besides, you can get valuable insights from your followers if you ask for it. This allows you to learn what works and what does not.
To produce high-quality music, it is essential to consider the feedback of your fan base.
2. Leverage existing audiences, channels, and websites
Some people are always to be better at marketing music than you. Don't worry about them; instead, use these people to get SoundCloud plays.
You can find channels that can repost your music to broader SoundCloud users. They usually come in different forms. Here, there are other musicians with bigger followings, promotional channels, and collectives.
Don't forget other websites as well! You can take advantage of them as some artists only focused on marketing on the platform itself. For example, you can connect with bloggers and advertise your music on your social media profile.
You can also get plays on SoundCloud by subscribing to different marketing services. For example, you can subscribe to Reddit Brand Mentions.
This allows you to have a positive reputation on Reddit. Here, you can share your tracks to get SoundCloud plays or even go viral!
Define underrated channels are Reddit and Quora. Both platforms have millions of daily active users who are ready to listen to your tracks. Take a look at Reddit marketing services and Quora marketing services.
3. Use email marketing
Collecting emails and creating a mailing list for your releases and updates on your music helps you have a one to one approach when promoting your music to your fans.
Encourage them to forward to a friend, and it'll help your mailing list grow along with your fan base and your plays. Soon enough, you'll have thousands of plays!
We all know that everyone has an email address and checks their inbox almost every day. Use this to your advantage and get your music on straight to them through email marketing!
All you have to do is create a mailing list of your target audience. This is an excellent advantage if you have a wide connection.
When sending an email, make sure that you're concise and conversational. You don't want to bore your reader. Next, be sure to include your SoundCloud link and its download link. Another thing is to make your email personal.
Being in a large email thread that doesn't personally address you can be annoying, so don't hit reply to everyone.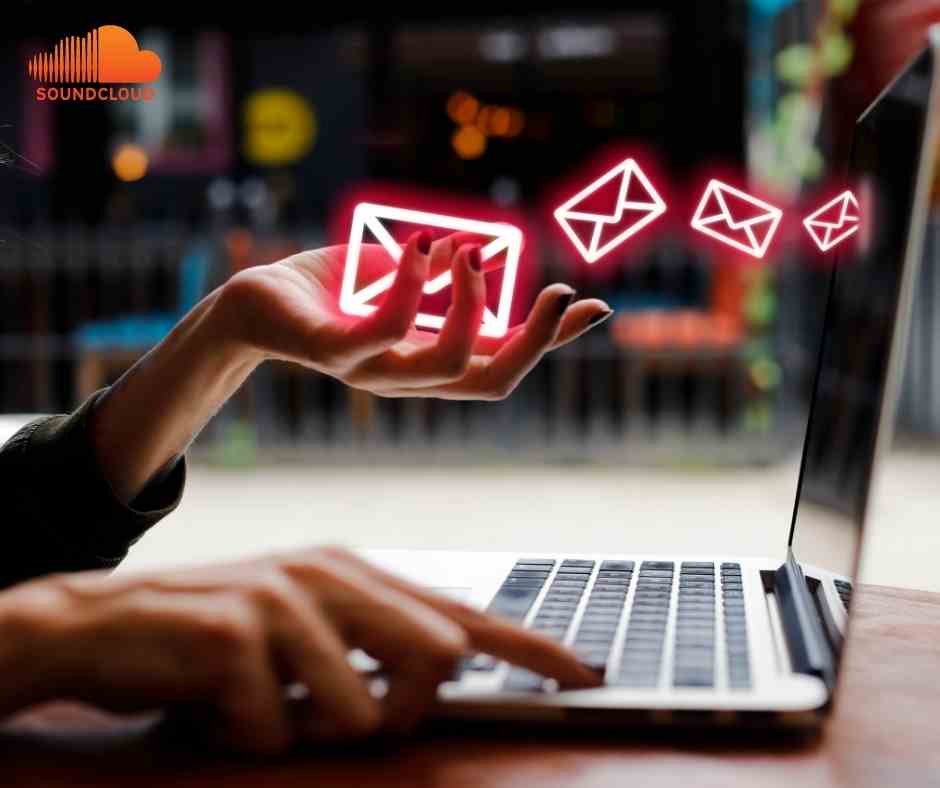 Free SoundCloud promotion
We have seen plenty of SoundCloud promotion services, but many of them look super shady. You have to be careful when deciding which one to choose.
Check out for reviews and some other types of proof. However, we would still recommend you to do it organically, instead of trying to "cheat" the system and pay for it.
Want to submit your music to music professionals?
You are at the right place! You can submit your music to our database for FREE and we will let you know if we find suitable playlist to pitch your song in.
We will also reach out to you if we believe your song can go viral and help you promote it across different platforms.
Submit your music here.
Conclusion
For artists to get noticed in the music industry, effort in promoting tracks is needed. To get more free SoundCloud plays, there are various strategies you can use.
Social media platforms are also a great way to share your music. While it seems like a lot of your work, promoting your music the right way is always the best way to get recognition.
Take a look at our music promotion service and reach out to us to start growing your fan base.