If you're using Instagram for marketing, then you know it's crucial to get your audience engaged which means getting more comments.
There are some simple tricks you can follow to get comments on Instagram.
By using these clever tricks, you can learn how to get the Instagram algorithm to work for you and increase the number of comments on Instagram.
This will help you boost user engagement and successfully promote your Instagram profile.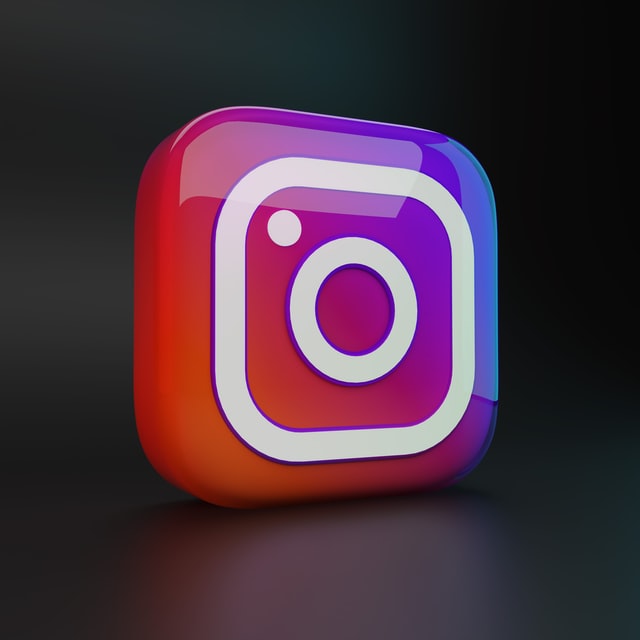 How to get more comments on instagram?
1. Be sure to respond to all your comments
Responding to comments gives your profile the feel of a community. It also automatically increases your comments by inviting users to engage in an ongoing conversation.
By responding, you might also invite other users to comment as well because they want to join into the conversation.
If you respond by asking a question, you are also more likely to get another response which will increase your comments. So, craft your responses carefully to invite further comments.
Read: How to find customers on Instagram
2. Create an Instagram Giveaway
By creating a giveaway, you are forming an automatic gateway for multiple comments. For instance, your giveaway can require commenting in order to enter.
It could also require returning to the page and commenting every day, which would invite multiple comments on your Instagram page. People love getting free gifts, so they will automatically be drawn to your giveaway and compelled to comment on your page.
This is an excellent marketing tool for you and your profile.
Read: How to get 1k followers on Instagram in 5 minutes
3. Post Thought-Provoking and Inspiring Content
By posting content that inspires users to think critically or deeply, you invite comments as they reflect on the content and want to add their own insights.
Content that evokes emotion are the most effective because they make users feel, and that inspires them to respond. Try to make your thought-provoking content relevant to your overall theme or page so that users are more likely to be interested.
This is also likely to inspire conversation and comments that are relevant to your page.
4. Use Cute Animal Photos
For some reason, photos of cute animals are likely to get comments on Instagram. People love photos of baby animals doing cute things and it makes them want to comment.
It could be a photo of a cute pet that belongs to you or a friend, or just a cute animal photo that you found online.
Either way, it is very likely to encourage a large amount of commenting as users flock in to add how adorable that they think it is.
5. Publish new posts at the ideal time of day
There isn't any certain time of day that is best to publish posts, but you will need to assess your own page to determine which posts get the most comments for you specifically.
Test out posting at different times of the day and night and see when you tend to get the most comments. You might want to test out different days of the week as well to determine which ones get more comments on Instagram.
Keep track of your results on a schedule for a few weeks so you can best assess the results when you are done.
6. Make your own memes
People love memes as much as they love baby animal photos, so by creating your own memes you are automatically increasing engagement and likely comments.
You can usually find relevant memes online, but it is even better if you are creative and make your own. Then your content is sure to be original which will make it more appealing to users.
7. Post videos
Video and reels are another excellent way to increase engagement on your Instagram page. Videos encourage users to engage with your content and are increasingly effective if you ask users to respond.
People enjoy watching videos and if you make your content interesting, they are more likely to comment afterwards. You can then respond with an interesting question and encourage more feedback and commentary.
Is getting more Instagram comments difficult?
Well, everybody would do it if it was super easy. The process is not that difficult itself, but it's fairly time consuming and requires your attention and sometimes even creativity.
Some of your Instagram posts will not get any comments but that's fine. Focus on those highly engaging Instagram posts that will generate lots of comments and engagement from your audience and balance it with other options of getting comments such as Instagram stories, Instagram reels and videos.
They are officially not considered as Instagram comments but they will definitely help you boost your Instagram account.
If you are willing to go an extra mile, you should prepare an actual Instagram strategy. That would include preparing hashtags and descriptions for each Instagram post and creating a cool-looking Instagram feed to hook your account visitors right at the beginning.
Instagram users love cool, modern and simple feed to "consume". Simply look at some of the most popular Instagram influencers and you will notice some patters in their Instagram photos or posts.
The way that your Instagram content looks like is very important and you should keep in mind if you want to get more Instagram comments.
Conclusion
As you can see, there are several effective methods for how to get more comments on your Instagram page.
For best results, you can combine a few tactics at the same time. For example, use a video to promote a giveaway. Post thought-provoking content in a video, then ask questions afterwards.
Respond to all comments that are posted when people are commenting on a cute baby animal photo. Ask them to post their own photos as well!
You can create endless combinations of these tactics to increase your user engagement and interest. After all, creating follower engagement is the best way overall to encourage more comments.
The more engaged your followers are, the more they will want to comment on your page and engage in conversations. More engagement means more comments and that means more followers.
Do you need help with your Instagram growth or Instagram promotion?
Reach out to us! Our Instagram experts will help you out.