Do you want to learn how to make stickers on Instagram?
Well, we have you covered!
Today, we are so excited to let you in on some of the most amazing secrets that we have discovered to allow you to make custom Instagram stickers in a beginner-friendly way.
We have discovered these tips and tricks with years of Instagram experience behind us to help you out.
There are plenty of online tools to help you create your custom stickers, in case you don't have experience in Photoshop or Illustrator.
One we highly recommend is called Canva. Read more about Canva below.
Remember to save a file as a .PNG with a transparent background too.
We encourage you to try these options and see if they work well for you. We also added a few tips to help you go along with the process.
Without taking up more of your time, let's get down to business!
Read: How to get 1k followers on Instagram in 5 minutes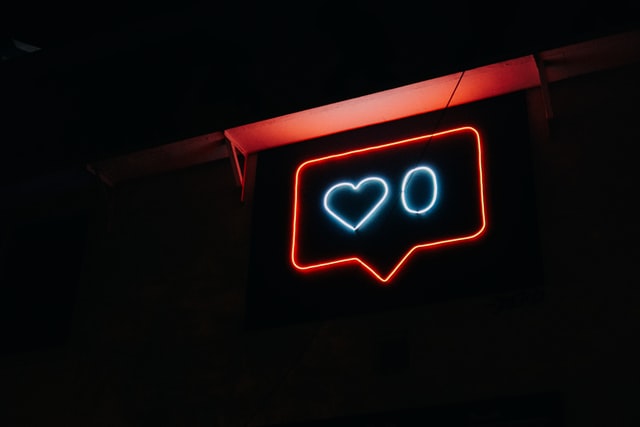 How to make Instagram stickers?
Option 1
As we already mentioned, our favorite is a tool called Canva. The tool offers library full of elements you can use to create your own stickers. You can even create your own gif stickers, animated gif stickers and much more. You can use Canva for free (with limitations).
Register an account, pick one of the templates and start exploring all possibilities there are within the tool.
Note: Don't forget to download as PNG with transparent background.
Option 2
Another great tool for creating gif stickers is giphy.com. You can either use any of the already existing gifs out there or create your own gif stickers from combining several images into a gif.
We recommend creating a giphy account if you are planning to create more gifs. A gif sticker can make you stand out from the crowd and there is a chance to go viral if you come up with something fitting current topics.
Try to create gifs that are funny and hook users' attention.
Read: How to find customers on Instagram
Tip 1
After you have made a few of the awesome designs you plan to use, you need to transport all of them over to your phone from your computer.
We would usually recommend making a specific album in your phone in the Photos app in order to access these easily when you need them. Another great tip is to let multiple people access these via Dropbox or Box.
This is a great option if you're sharing these custom stickers with your business or social team.
Tip 2
Next, you can go ahead and open up Instagram stories and choose to take either a video, photo, or boomerang just as you normally would and upload it.
After you have done that, exit out of Instagram using the home button or swiping up. Open our Photos app and find the cool sticker you designed.
Next, all you need to do is click the button in the lower left-hand corner and press copy when the option in the menu comes up.
Tip 3
Last but not least, double-tap your home button or swipe, and go back into Instagram. There, in the lower left-hand corner, your sticker should appear in a window that says "add sticker".
Then you have the option to place it absolutely anywhere you want on the story.
It can act exactly like a GIF or sticker that is already in the Instagram sticker menu. This means that you can click it to reverse its orientation or even scale it. If none of this is really making sense, you can head to YouTube and take a look at some of those helpful videos.
Tip 4
If the guide above didn't work for you or you'd prefer to do something else, here is another way you can learn how to make Instagram stickers.
Open the Instagram app.
Click your profile picture in the top left corner of the screen.
Begin your story by taking or adding an image/video/boomerang.
From there, click the story sticker at the top. It is the icon with the face.
There are many different stickers you can add but look for the photo option.
You can add a photo and use it as a sticker.
When done, add it to your stories.
Tip 5
Creating gifs is fun but can be very time consuming as well. On the other side, not everyone has the creativity needed to learn how to make custom Instagram stickers.
Most of us don't even have the time needed to create graphics from scratch. Luckily, many people will create custom stickers for you.
All you need to do is head onto Etsy or even Instagram and find people who make custom Instagram stickers.
For a decent price, they will go over what you need, talk you through the process, and ask you what you need to do with this sticker.
They will then do all the hard work and create the perfect custom sticker for you.
The bottom line
If you've been wondering how to make Instagram stickers, hopefully, all of your questions are now answered. Now you know all you need to in order to create own custom stickers on Instagram!
Do you want to create stickers for your Instagram stories or posts? Doesn't really matter. They work well on both. Instagram users love to see creative assets, especially on Instagram story.
Try different options we proposed, add tags, fun descriptions and don't forget to add stickers to your content.
Would you like to grow your Instagram account? Check out our Instagram growth and Instagram promotion services and reach out to us.