Now, more than ever before, podcasts have become a crucial part of our daily lives.
We learn from them, they make us laugh, and they can even relax us while we are listening to them.
After all, it is a great idea to learn something new when you have time while you clean, cook, or even make your way to work.
They are a fast way to learn what you've been hoping to learn about. In fact, according to Oberlo, podcasts are listened to by more than half of the US consumers older than 12.
The rise of the podcast first began in 2013 and has since skyrocketed.
Considering how affordable, easy, and fun it is to listen to them, the other half is very much expected to catch up.
Business and marketing podcasts are among some of the most popular types of podcasts on the charts today.
Although every podcast will have something to add to the mind of the consumer, here are 7 of the very best marketing podcasts which have been the least time-consuming and most helpful.
Let's take a look at these Instagram marketing podcasts to get an idea of what you could learn!
Read: How to find customers on Instagram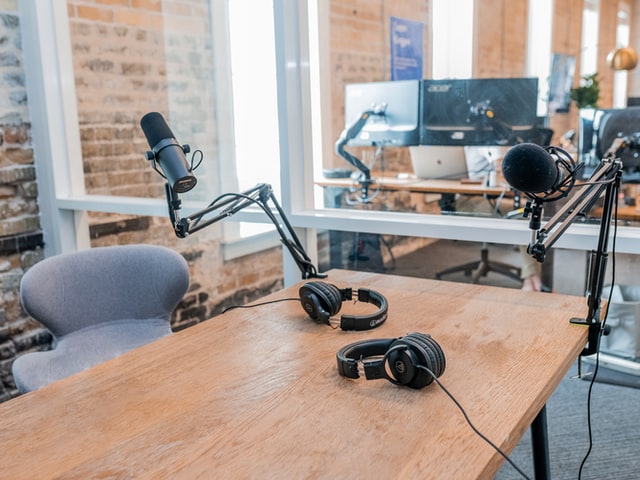 Marketing podcasts on instagram:
Instagram Marketing Secrets
Instagram Marketing Secrets is an excellent Instagram marketing podcast based in Denver, Colorado, United States.
It takes a lot at everything from driving website traffic and selling products all the way to growing your brand.
You can learn from the Denver entrepreneur Derek Videll as he takes the listener through the step-by-step processes to take hold and master Instagram.
Better yet, you can do it all on your family commute to work.
Instagram Growth Podcast
The Instagram Marketing Growth Podcast is all about helping both businesses and entrepreneurs skyrocket on Instagram to promote their brands.
This series is the absolutely perfect chance you've been waiting for to learn the top tips, hacks, and secrets to better and faster Instagram promotion.
The podcasts are always full of interesting and fresh ideas, as well as a friendly atmosphere to allow you to get the best from every single episode.
You can rock it on Instagram with access to this Instagram marketing podcast.
Under the Instagram Influence
Under the Instagram Influence is an intelligent weekly Instagram podcast that is hosted by Ian Ryan and produced by Jumper Media.
Every week, you can hear from both small business owners and Instagram influencers who have been able to build a loyal following of raving fans by using the very best Instagram marketing strategies that are working for people all around the world right now.
All of the episodes will bring you examples and real-world insights that will give you real moments of realization and inspiration for your very own business.
Instagram Secrets
Instagram Secrets is a UK-based podcast. They target those who are very enthusiastic when they set the goal to achieve their first 10,000 followers. However, after the first few weeks, these people realize it isn't all that easy.
This podcast helps to make the journey to your first 10,000 followers on Instagram easier than it ever has been before.
Instagram Now
Instagram Now is a very helpful podcast based in Canada. It has all of the tips and tricks you will need to successfully grow your Instagram account and engagement with your loyal followers. You can enjoy all the secrets of high-quality content creation and organic growth.
It is great for both personal accounts, business accounts, and influencers.
The Instagram Stories Daily Update
The Instagram Stories Daily Update is a New York City-based podcast is very much dedicated to keeping you informed about Instagram. It gives you all of the latest news stories every single day.
If you feel as if it is sometimes challenging to keep up with all the newest features and news on Instagram, this podcast is for you.
The Instagram Stories
The Instagram Stories is yet another podcast in NYC. It is dedicated to tips and tricks to grow your Instagram account and your engagement.
The host, Daniel Hill, is all about teaching small business owners how to use Instagram.
The impact of influencer marketing
Influencer marketing has definitely brought many changes to traditional marketing and how we used to do things. It also changed the customer behavior and purchasing power.
Online marketing, especially social media marketing has become number one priority for any marketer a few years back.
Content marketing used to be writing articles. Nowadays, it's also considered as producing marketing podcasts and videos.
Read: How to grow a podcast audience
What kind of social media marketing podcasts can I create?
There are several options to start doing podcasts.
Spotify
YouTube
Instagram
Twitter
LinkedIn
TikTok
There are plenty more but these are probably the most popular out there. You do not necessarily need to spend months creating strategy and planning every step ahead.
Start low. Pick a niche and start talking about it on one social media channel of your choice. Then start adding other channels.
Monitor how your audience interacts with you, what they prefer more and do a lot of research and testing.
Then you can slowly dive deep into creating an actual social media marketing podcast.
Social media industry can be very challenging to work with, so you will have to stand out with something.
You can start a social media marketing talk about a constructive topic, current trends, or simply something that people talk about, but they seem to not have enough expertise.
Read: How to get 1k followers on Instagram in 5 minutes
The bottom line
You should never underestimate just how helpful Instagram marketing podcasts can be. They are the best route to take when it comes to receiving quick knowledge on a very diversified topic.
Listening to this niche will help you stay up to date with any trends in your chosen area of knowledge.
You can also get many actionable insights and tips from industry experts with the littlest effort possible with these podcasts on Instagram.
In general, social media marketing podcasts have been a game changer and millions of people have shifted from reading articles to listening to podcasts. Why? Faster consumption of information.
I highly recommend you to start creating marketing podcasts and establish yourself as a market leader within your niche.
Do you need help promoting your podcast? Check out our podcast promotion service or reach out to us to find out how we can help you.