Right now, we are receiving one question far more than others. This question is: "Why am I losing followers on Instagram?"
If you are constantly saying to yourself "My Instagram followers are decreasing automatically" then there is a high likelihood something is going on.
Although there is very little data about this online, it seems as if more and more Instagram accounts are currently losing followers.
Only Instagram has access to the data that could determine this. However, if you are losing followers on Instagram, you aren't alone.
So, what is happening? Why are so many accounts that were once growing at a rapid rate now losing followers?
Based on the experience of hundreds of people that we have spoken to over the years, here are the top two reasons as to why this could be happening and how you can fix them!
Let's take a look!
Read: How to get 1k followers on Instagram in 5 minutes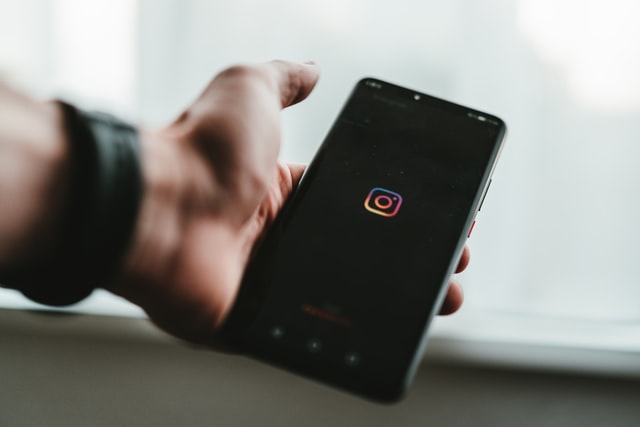 Why am I losing Instagram followers?
1. Your account has been shadow-banned
When people ask, "Why am I losing followers on Instagram?" the statement is usually followed by something that includes the world shadow-banned.
Losing followers on Instagram can be shocking and being shadow-banned is a very real thing.
When you have been shadow-banned by Instagram, this is likely from getting your content or account reported by multiple different users.
If you notice that you go from gaining followers rapidly one day to sharply losing them the next, this could be the issue.
Many people are shadow-banned by Instagram which means that their accounts and content no longer show up to other people.
When people aren't seeing you and you are unable to like or comment, they will mark you a ghost follower and say goodbye!
How you can fix this
Many Instagram experts will tell you that they know how to fix a shadow ban. However, the truth is that only Instagram truly knows how to enforce and remove shadow bans.
This is why we often advise against you paying anyone trying to remove a shadow ban as this is very much likely to be a scam.
The only way that most people can remove shadow bans is by contacting Instagram's customer support directly and challenging the report that was placed on your account with sufficient proof.
You will need to keep in mind that Instagram often makes it very hard for people to contact their customer service and go through the process, but it is possible.
You must also remember that if you don't have any solid or realistic proof to challenge a wrong report, you will not often be able to get your shadow ban removed. This means that it will become a permanent shadow ban. It is quite sad to think that this is the reality of it.
The best course of action, in this case, is to either be okay with losing followers on Instagram or start a new account and start fresh. We know, it sucks!
Read: How to find customers on Instagram
2. You have inorganically gained Instagram followers in the past
If you aren't shadow-banned, the next reason that you are most likely losing followers is that you have implemented inorganic tactics at one point or another.
This can include tactics such as entering paid giveaways to grow followers, using Instagram bots, engagement groups, or even paying for Instagram ads or sponsored posts in an effort to grow your audience.
If this is the case, you aren't losing followers because Instagram has somehow shadow-banned you, you're losing followers on Instagram because of the followers you have gained from them are now unfollowing you. They may also be empty accounts that are now being deleted by Instagram.
How you can fix this
The more followers you have gained from these inorganic tactics, the more followers you will continue to lose until you have reached the followers that are actually interested in you and what your account has to post.
There is no way around this so the only real course of action is to attempt to speed up the process of losing these followers that you have gained inorganically.
Although it will be time-consuming, the best way to do it is to go through your follower list ad identify any followers who look to be inorganic or seem to be dead accounts.
You will need to follow your intuition and remove them from your list by selecting the dots and then selecting remove follower.
Any other reasons why I am losing Instagram followers?
There might be a few more reasons for suddenly losing Instagram followers. If you received multiple follows from fake accounts, they will definitely disappear at some point.
Your Instagram posts or whole Instagram account might be offending your followers, which might be another reason. In other words you might be posting controversial content that is not up to your followers' standards.
Everybody knows you need to post consistently on the platform and engage with your audience. If you are inactive for a very long time, you become a ghost for other users and you might lose followers just because of that.
You can always get back your lost followers, however, it will be pretty challenging to persuade them to follow you again.
You do not need to monitor your Instagram account and your follower count 10 times a day. But if you are serious to grow your account and prevent losing Instagram followers, you should keep track of your follower count.
Try to improve your Instagram feed to gain followers, engage with them and even propose some competitions or giveaways. That is usually the fastest way to get new followers overnight.
The bottom line
If you are losing followers on Instagram, these top two reasons could be the reason why!
The social media platform also tends to adjust its algorithms and terms to provide a better user experience which might be banning inactive accounts.
If you notice your follower count went down and you start suddenly losing followers on Instagram, then it will definitely be one of the reasons mentioned above.
Don't try to cheat the system with fake followers, fake accounts and fake likes as you will definitely start losing Instagram followers and you may even get banned.
Would you like to grow your Instagram account? Check out our Instagram growth and Instagram promotion service and don't forget to reach out to us.