Discord is a chatting app offering free audio, video or text to tens of millions users around the globe since 2015.
During its early stages, it used to be primarily used by gamers. However, it's currently being used by millions of people from several different industries.
Without further ado, let's look at Discord statistics.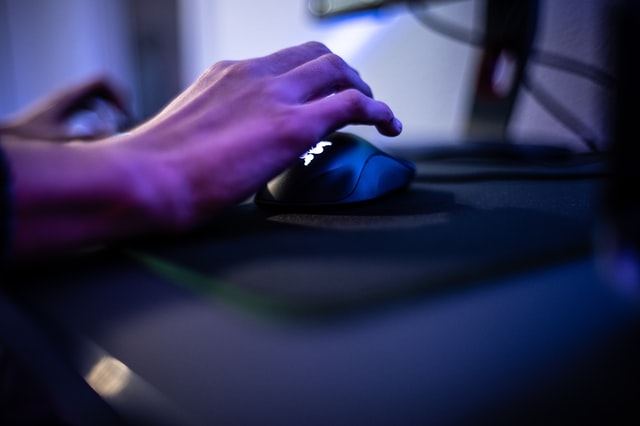 Discord key stats
Discord has 150 million monthly active users.
Discord had 390 million registered discord users as of 2021.
Discord's annual revenue is approximately $130 million.
Discord has nearly 19 million active servers every week.
Some Discord servers, such as Minecraft, Valorant and Fortnite, have at least 800,000 members.
Discord servers can host 25,000 active online members.
Discord has raised $483.8 million in funding so far.
Discord's current value is about $15 billion.
Since its launch in 2015, Discord has set itself up as a formidable player in the social networking space. Users on this site can interact in several ways.
Chatting via text, voice or video
Sharing various file and media types
Watching a video as a group
Streaming content as a group
Discord runs on web browsers (Chrome, Edge, Firefox, etc.), computers (desktop PCs, laptops) and mobile devices (smartphones, tablets).
The founders, Jason Citron and Stanislav Vishnevsky, created Discord to help enable people to play video games with friends while communicating seamlessly.
Early on, the software grew popular among gamers on Reddit and later became the preferred software for professional eSports players.
Over the years, Discord has become the go-to chat service for gamers. The site underwent a massive change in March 2020 as the COVID-19 pandemic took hold.
As a result of the isolation during lockdowns, people outside the gaming began using the app to stay in touch with friends and family. Many people also used Discord to socialize and meet new people.
Today, Discord hosts servers for countless communities besides gamers. You can easily find a server that matches your interests and passions.
The site also provides exclusive features through a subscription service that allows it to not rely on an ad model, which many online users dislike.
With all that in mind, let's dive into some essential Discord statistics to help you understand how well the site is doing.
Read: How to get people to join your Discord server
Discord stats — User base
Discord servers are walled gardens that allow people with common interests to meet and engage. Users participate in real-time interactions that bridge vast distances and bring unique social experiences to their screens.
Read: Buy Discord members
Discord Stats — Revenue
Since 2020, the market value has been steadily rising, and it's not showing any signs of slowing down.
They're on a roll, and in that sense, it's understandable why they would decline the offer from Microsoft.
Read: OnlyFans statistics
Other Discord server stats
Here are other exciting Discord server statistics.
The average user in the United States spends 280.6 minutes per month on Discord. (Backlinko)
14% of gamers in the United States say they watch live streams of video games on Discord. (Statista)
The most popular servers on Discord are Official Fortnite, Genshin Impact Official and Valorant, with 815,000, 815,000 and 800,000, respectively. (Followchain)
Discord is the most popular social network among teens in the United States after Snapchat, TikTok, Instagram, and Twitter. (Statista)
In 2020, Discord users sent more than 963 million messages every day. (Influencer Marketing Hub)
Discord's premium option, Nitro, is its primary earner; it costs $9.99 monthly or $99.99 annually for premium perks (extensive emojis, animated stickers, high-res video, etc.)
From humble beginnings to 390 million registered users
The user base that the founders had in mind during its inception was adult gamers. The site's advertisements targeted this demographic.
The app aimed to help gamers improve their coordination while playing. However, serendipity had something else in mind.
Internet users around the world were in desperate need of a way to socialize and connect with loved ones as lockdowns isolated them in their homes.
As a result, numerous servers sprung up around non-gaming online communities, such as TV show viewers and sports fans.
These servers grew more popular over time. The founders noticed how the user base was evolving. Instead of resisting and insisting on serving only gamers, they went with it.
It was around this time that Jason Citron changed the site's motto to "chat for communities and friends".
That proved to be a wise decision as the app's active user base continued on an upward trajectory. As of 2022, Discord has an estimated 390 million registered users.
Discord is sending shockwaves throughout the social networking landscape. Indeed, Zuckerburg's Meta has made news for making significant steps toward ushering us into the metaverse.
But that's only possible because Discord and Roblox paved the way. Discord made a lot of headway at the height of the pandemic, empowering people to connect with loved ones and socialize with like-minded people around the world.
There's a server for everyone
The app provides a friendly environment where you need not take yourself too seriously as you engage with fellow role-playing aficionados, artists, entrepreneurs, students, and programmers. You name it.
Members of servers that uphold and enforce good values come out of their Discord sessions feeling refreshed.
Discord seems to be building up momentum it's future looks promising.
It's safe to assume that what Discord has grown into today is not what the founders had in mind when they created the site.
It's also safe to assume that they are not at all disappointed. The site stepped up when the world needed it most and over-delivered on its initial promise.
Today, gamers are not the only people who are grateful for Discord.
The bottom line
Discord is definitely more popular than previous year and the global pandemic has definitely helped. Are you wondering how many messages are being sent on the platform each day? It's around 960 million and growing.
People also started using Discord more due to Metaverse having many issues on their platforms. This ended up in a decent increase in Discord revenue over the last year.
Would you like to have the biggest Discord server one day? We can help you get there. Check out our Discord promotion service page to find out more.
Countless online communities owe their existence to the platform. Visit Signals to learn more about social media marketing.