Did you know that TikTok has over 1.5 billion downloads on App Store and Google Play?
TikTok is a social media platform where you can post videos and interact with others through likes, comments, messages, and more.
But if you're looking to become a famous TikTok influencer, you may be wondering how to get likes on TikTok.
There are a few ways to get TikTok likes that may seem difficult but are very easy. In order to grow on TikTok, you must get more likes.
As your page grows, opportunities to make money on TikTok present themselves. Social media has become a place where people find jobs and build their own brand, and by following a few steps, you can too.
If you're interested in learning how to get TikTok likes, then keep reading!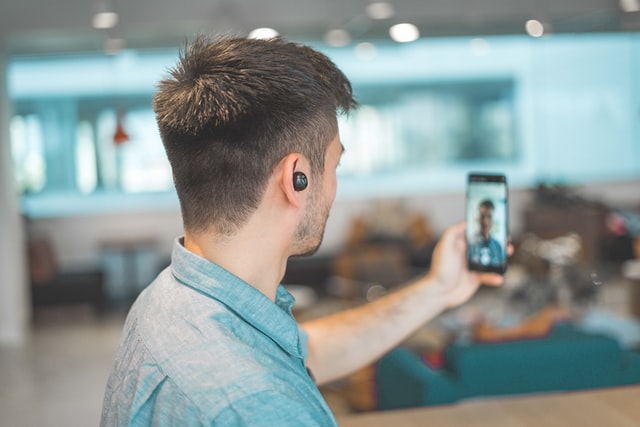 History of TikTok
Musical.ly was a popular social media platform that existed before TikTok. By 2018, it had more than 100 million users.
This app provided short-form video streaming and sharing. Users could lip-sync and make funny videos.
Some content creators rose to fame through this app and by sharing videos from Musical.ly to other social media platforms, they increased the overall popularity of the app.
In August 2018, a Chinese company named ByteDance took over Musical.ly and turned it into TikTok. Every Musical.ly account shifted over to TikTok.
TikTok differs from Musical.ly in a few ways. There is a broader scope of content available on TikTok, not just lip-syncing.
Celebrity endorsements pushed the popularity of TikTok, like Jimmy Fallon. When people see celebrities using the app, then they want to use it too.
Another key factor of why TikTok is so popular is localized content. For instance, there is a 1 Million Audition contest that runs in different countries.
For this contest, participants are given different themes for video creation. The top video creators are awarded at the end. For each country that this contest runs in, the popularity of the app within that country increases.
And overall, TikTok is a user-friendly app. Content creation is simple because you can just record a 15-second video of your daily routine and post it.
Humans have a short attention span, as it is. Shorter videos usually get more views.
Read: Best TikTok tools
How to get more likes on TikTok
There are three main tips when it comes to getting likes and growing your presence. Here's how to get more TikTok likes:
Read: Buy TikTok likes
Create a simple username
Before you even start creating content, you must create your profile. The first thing people will see is your username. You want it to be catchy and memorizable.
Long words are hard to pronounce and make your handle dull. If you're thinking of how to get more likes on TikTok, redoing your profile is a great place to start.
There are some additional tips you can follow:
Set your profile to public
Link other social media accounts
Have an interesting profile picture
By setting your profile to public, people are able to view and share your videos. This is key to getting more likes and growing your brand.
You can also link your other social media accounts to share your videos. This way, your followers on other platforms can click on the link and follow it to TikTok.
And by linking your other social media platforms in your TikTok bio, you may gain more TikTok followers from your fans.
Having an interesting profile picture goes hand-in-hand with having a good username. It is memorable and will look pleasing to the eye.
Read: How to get more followers on TikTok
Build your niche
As mentioned before, TikTok has a variety of content for everyone to enjoy. Unlike Musical.ly, it is not only for lip-syncing. But you are more than welcome to do so if that's what you enjoy.
Building a niche distinguishes who you are and what you offer. The most effective way to make your audience stay and watch more is to create content within the same niche.
Some examples of niches are makeup tutorials, dance routines, lip-syncs, teaching language lessons, and more. There is no limit to what content you create.
The important thing to remember is that you want your videos to be unique. If finding a niche that is unique is too hard, then make sure your videos produce fresh ideas or twists.
These are the videos that'll get noticed on TikTok.
Read: How to get TikTok famous
Stay trendy
One of the most important tips to getting more likes is following the trends. Since there are so many users on TikTok, it's only natural that trends occur.
Whether it be dance challenges or popular audios, there's always a trend to follow for your niche. Even if the trend is not within your niche, you can put a spin on it.
As said before, unique videos get noticed and shared on TikTok.
When you create a video, you are able to see the audio that's currently trending. You should use this audio to your advantage and put it in your video.
Even if the volume is turned all the way down, people who search that audio have a better chance of finding your video.
Another way that trends circulate is through hashtags. When you are creating the caption of your video, adding in the "#" symbol will present a list of hashtags.
The top hashtags are the trending ones that sometimes have over 1 billion videos in their category.
Using a mix of these trending hashtags and your own makes it easier for users to find your videos.
Read: How to promote TikTok videos for free
Optimize your TikTok account
Your TikTok profile is more important than you might realize. It needs to be as attractive as possible.
Therefore, include some fun description of who you are and what you do.
Pin your best videos to the top of the screen to highlight your best quality content.
That way new TikTok users who visit your TikTok profile will better understand your niche.
Publishing TikTok videos frequently
It is a well-known fact that you need to post frequently. However, that's not the only thing you need to do.
You need to work on creating interesting video titles and adding video descriptions to all your videos. If you do so, you can be part of TikTok curates videos, which would bring you tons of traction.
On top of publishing frequently, you should also be active on other social media channels to boost traffic to your Tiktok profile. The more users visit your account the better.
Don't try to find "hidden tricks" to cheat TikTok's algorithm to get free likes and fake followers. That is not gonna help you, quite the opposite actually.
Should I get more TikTok likes?
If you want your TikTok videos to be seen by people all around the world and reach your target audience, you should definitely get more likes on your TikTok videos.
You can either use some of the previously mentioned options that are free but will take some time to figure out exactly how to do it. The other option is to buy TikTok likes.
Ideally, you should start slowly with the option 1, get familiar and learn along the way. While you are learning, you should also buy TikTok likes find your engaged audience and boost all new videos you produce.
Create videos that have a potential to get popular, improve your TikTok account with information and get more likes to your videos, to increase its reach and chances to go viral.
The bottom line
By following these tips, your question of how to get likes on TikTok should resolve itself. By staying trendy, making a memorable profile, and creating your niche, you should see an increase in likes on your videos.
This process may not happen fast, but it's important to stay consistent. Rome wasn't built in a day.
If you're interested in different ways to strategize the growth of your brand, contact us so that we can help you!