Tiktok has taken the world by storm enabling users to post short, captivating videos.
Many users have gone viral for the craziest things like dancing, singing, re-enactments, social media challenges, lip-syncing and tutorial videos.
Once a video blows up, the audience also grows. Nonetheless, it is not easy amassing vast followers on TikTok.
Most big shot accounts use techniques, tools, and strategies to gain followers on TikTok or to become TikTok famous.
I have compiled a listicle of the best TikTok tools to cut through all the noise on TitTok and grow your audience.
The struggle to grow an audience becomes much easy with creator tools. TikTok has over one billion users uploading and consuming content every month.
Viral videos often use TikTok tools to gain traction on the app. In this listicle, I explain how to get creator tools on TikTok.
Read: Buy TikTok likes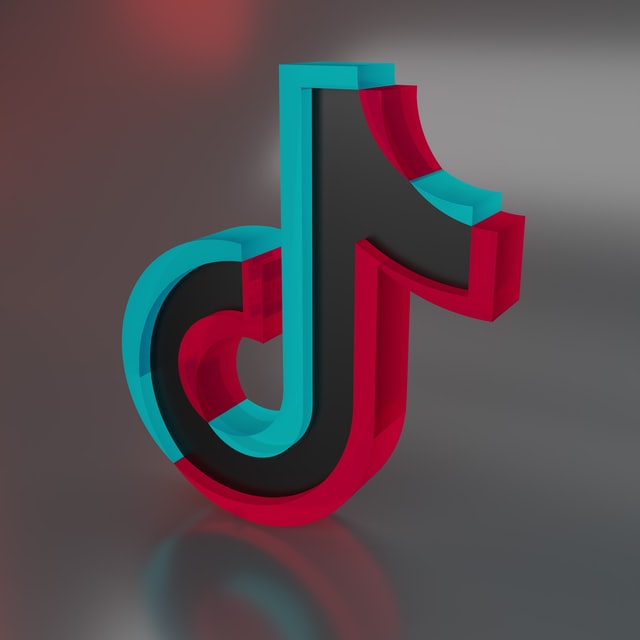 7 best TikTok tools
Socialinsider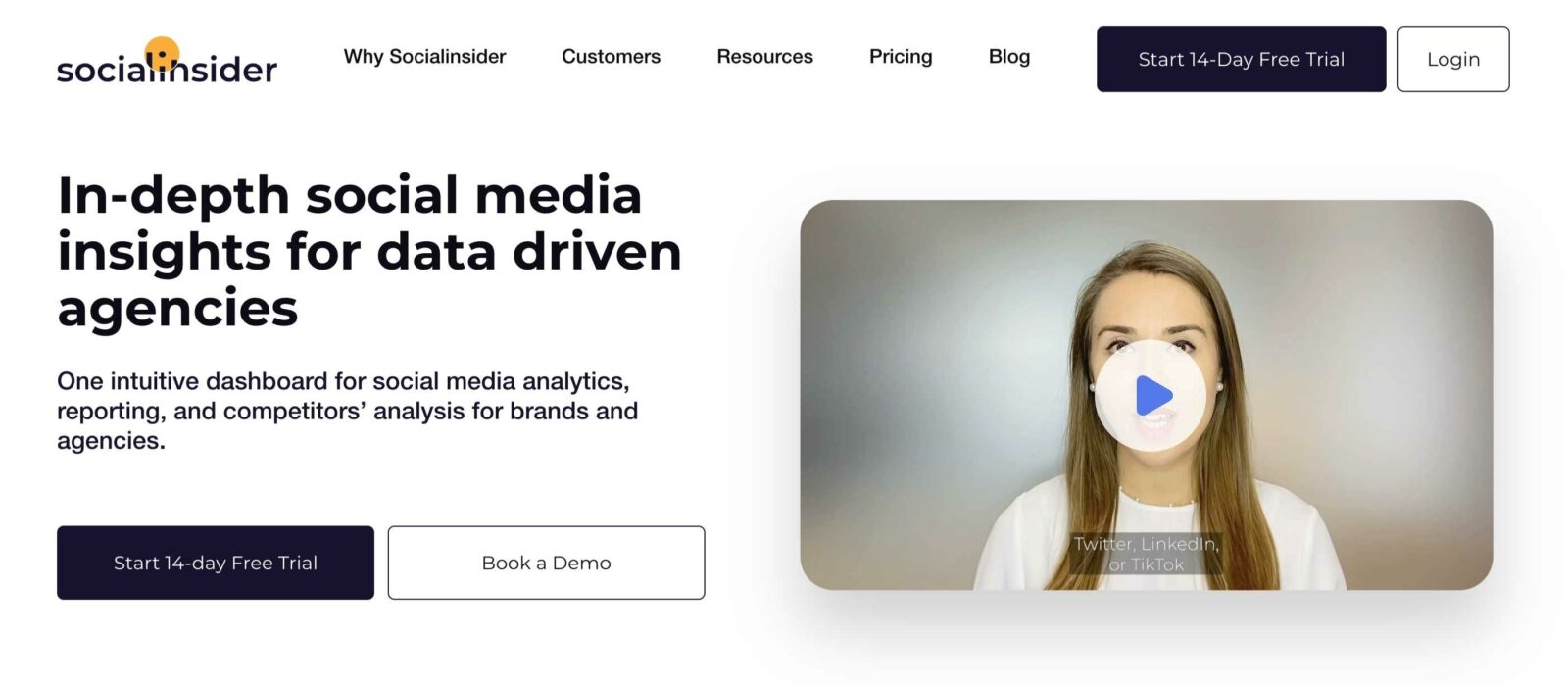 Socialinsider is an analytic tool that measures user and video performance metrics. It is one of the best TikTok tools out there.
Analytics is the data that comes up from content posted online.
When I post a video on TikTok, this application shows me
The number and type of people that have interacted with my video.
When my video got the most views
It compares the performance between that video and others that I have posted
Hashtag engagement rates
Music interaction
Competitor and Influencer analytics
The data is significant to help me know my niche and specialize in it.
For instance, if my tutorial video gets the most interactions instead of my dancing videos, it will be wise to create more video tutorials. The analytics show I attract an audience that likes video tutorials.
Additionally, the information I posted with the video contributed to the views I got. For instance, which hashtags did I use on my trending video? Did I use any trending keywords?
Videos using popular hashtags get more views. Hashtags also enable users to find your video within their preferred niche quickly.
When they search for videos, they use specific keywords like 'tutorial for dying hair black' or 'cleaning tutorials.'
The Socialinsider tool lets me know the best time to post on TikTok. I use this data to know when to upload a video.
If I post the video after the period of increased interaction, I will end up with low views and interaction overall.
I also analyze competition on TikTok to know what strategies they use to trend.
If I want to partner with TikTok influencers, I can get their analytics to find out their influential strength on the platform. The tool charges $99 monthly and has a 14-day free trial period.
Popsters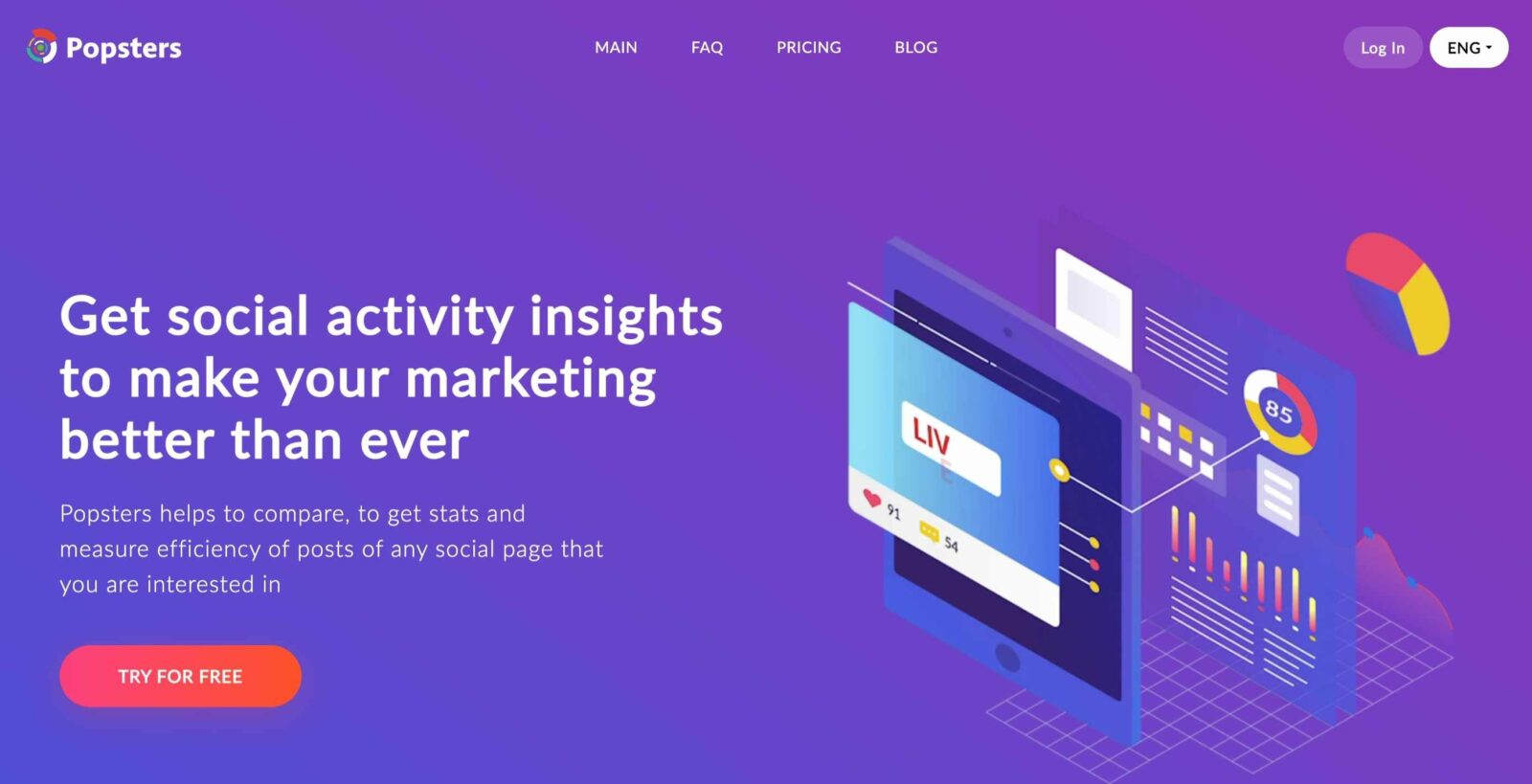 The Popsters tool is among the best current creator tools. TikTok creators use it to compare statistics and measure the efficiency of their posts.
The software app sorts content by popularity, degree of user engagement, text length, and other variables influencing user interaction with TikTok content.
With this tool, I can create content that resonates with your audience and increase engagement. Popsters is also cheap. It costs $9.99 monthly and has a 7-day free trial period.
Signals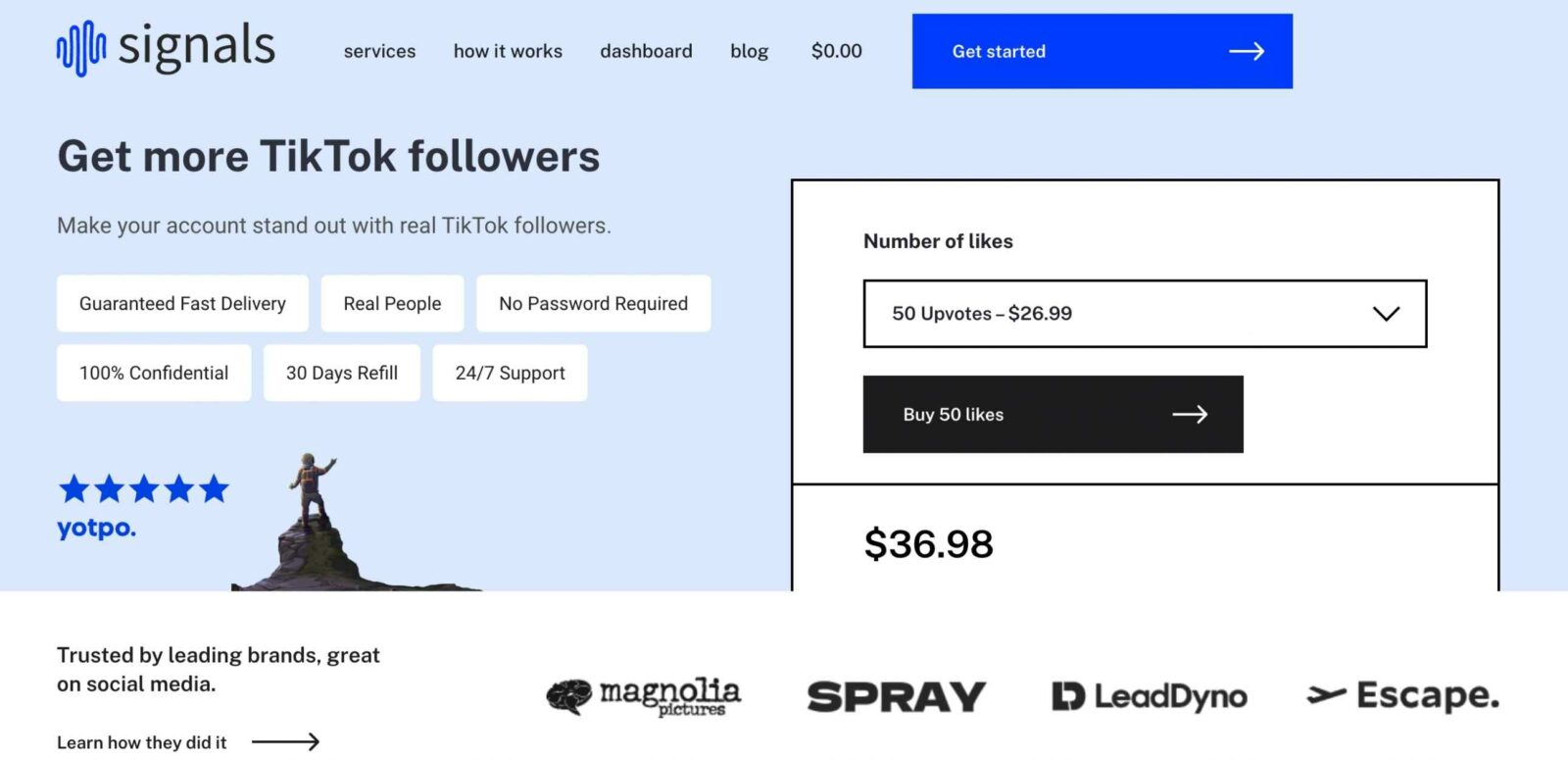 Growing followers organically on any social media platform is not easy. Signals is one of the best TikTok tools for ultimate audience growth. The tool provides real followers and likes.
It filters through to get content creators a real audience to interact with your content. Charges depend on the number of followers you want to get but the prices start as low as $9.99.
I must admit buying followers is not for everybody. However, sometimes when the audience is too low, you can increase the outcome by paying for more genuine followers to gain traction on TikTok.
It is still a great TikTok tool and you should definitely give it a try.
Read: How to get more views on TikTok
Pentos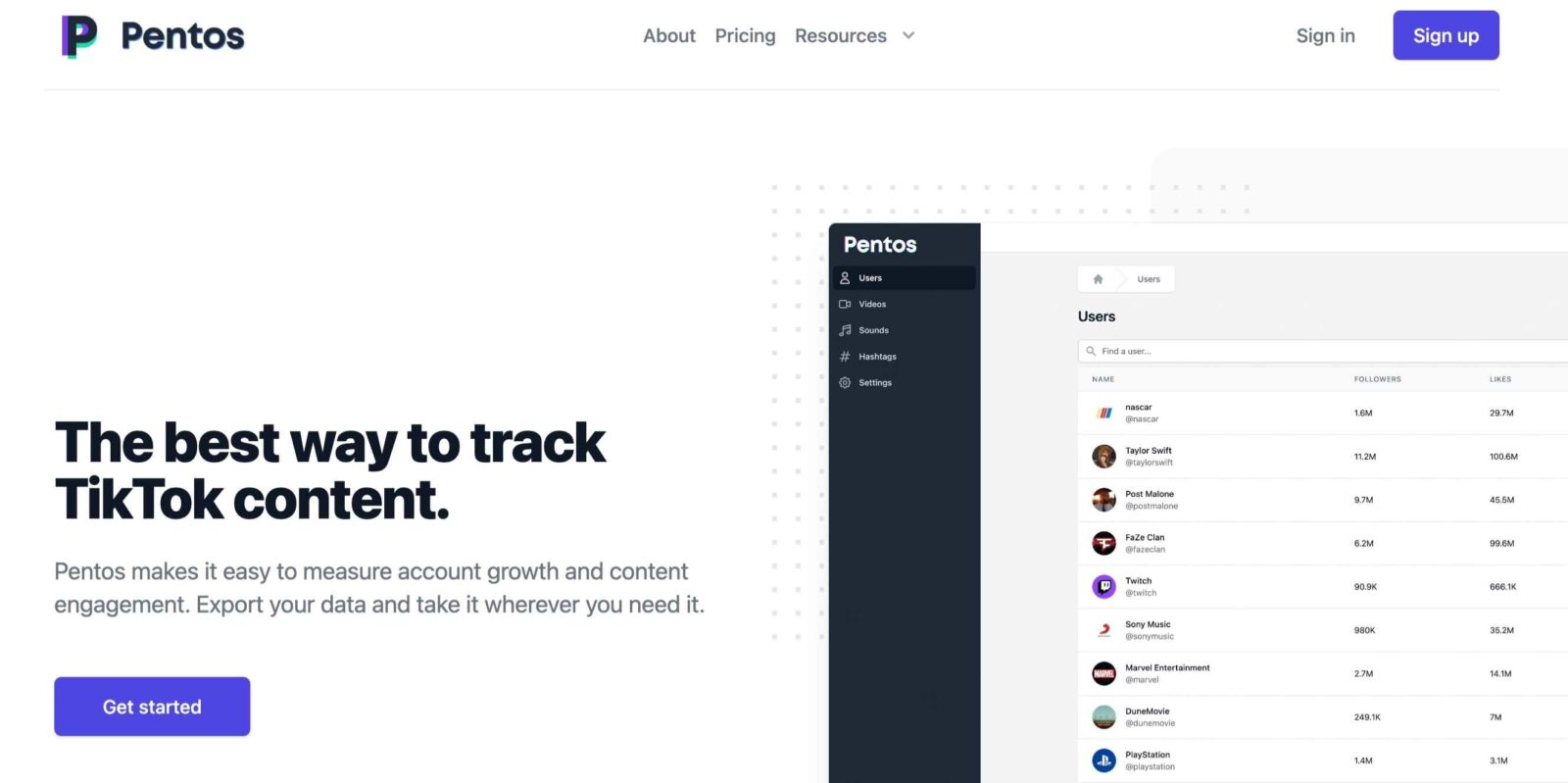 Pentos is a perfect TikTok creator tool for competitor analysis and for trend, profile, artist, challenges, and video analytics.
Use it to find which songs, dances, challenges, and individual videos get the most views. The tool also provides insights on user demography most appealed by such content. It also shows user characteristics.
The information enables creators to custom their videos to appeal to the audience that consumes such media.
The strategic approach works effectively because data never lies. Instead of second-guessing, this app gives you specifics to enable you to thrive without uncertainties. It costs $36 monthly to use the tool.
TikBuddy
TikBuddy is a versatile tool that works both on TikTok and the browser. It also works as an analytic, marketing, and management tool.
The tool has a browser extension that enables creators to operate TikTok with ease.
The tool provides industrial insights, showing creators what others are doing to increase their market share within the platform.
It also gives analytics on other TikTok profiles, competition, and trends for strategic marketing and content creation.
It has features to help creators manage their accounts efficiently. Brands can use it to market products, connect with marketers, and get feedback from their ad campaigns.
HashtagForLikes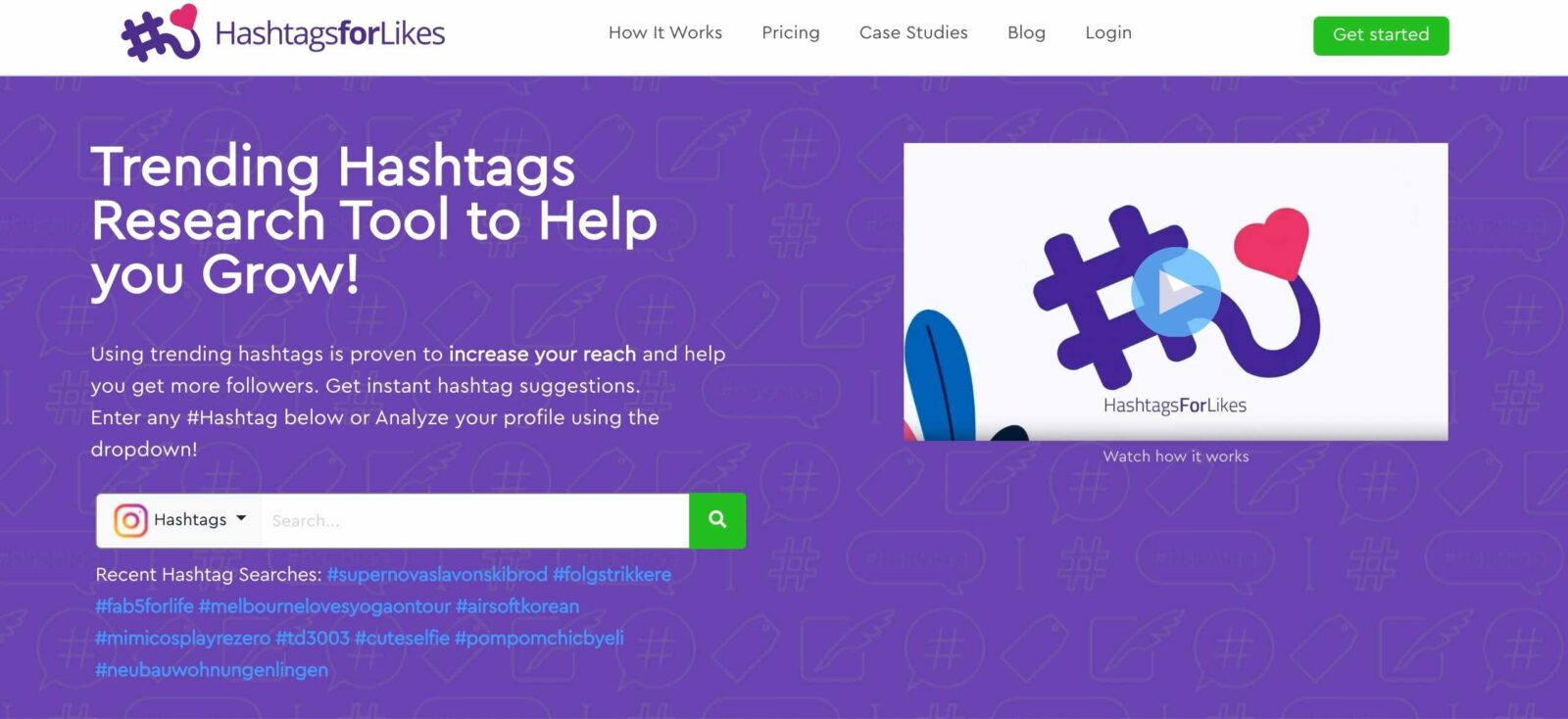 Hashtags are essential for finding the right audience. Content creators use hashtags to access the target audience quickly. However, not every hashtag works for everyone.
Creators need to use hashtags that target their audience to increase views and remain relevant.
HashtagForLikes is a tool that enables creators to find the appropriate hashtags for their niche quickly.
The tool provides real-time hashtag analytics, competitor information, and difficulty scoring. It costs $89 per month to run this search platform. The tool also works on Instagram.
Signals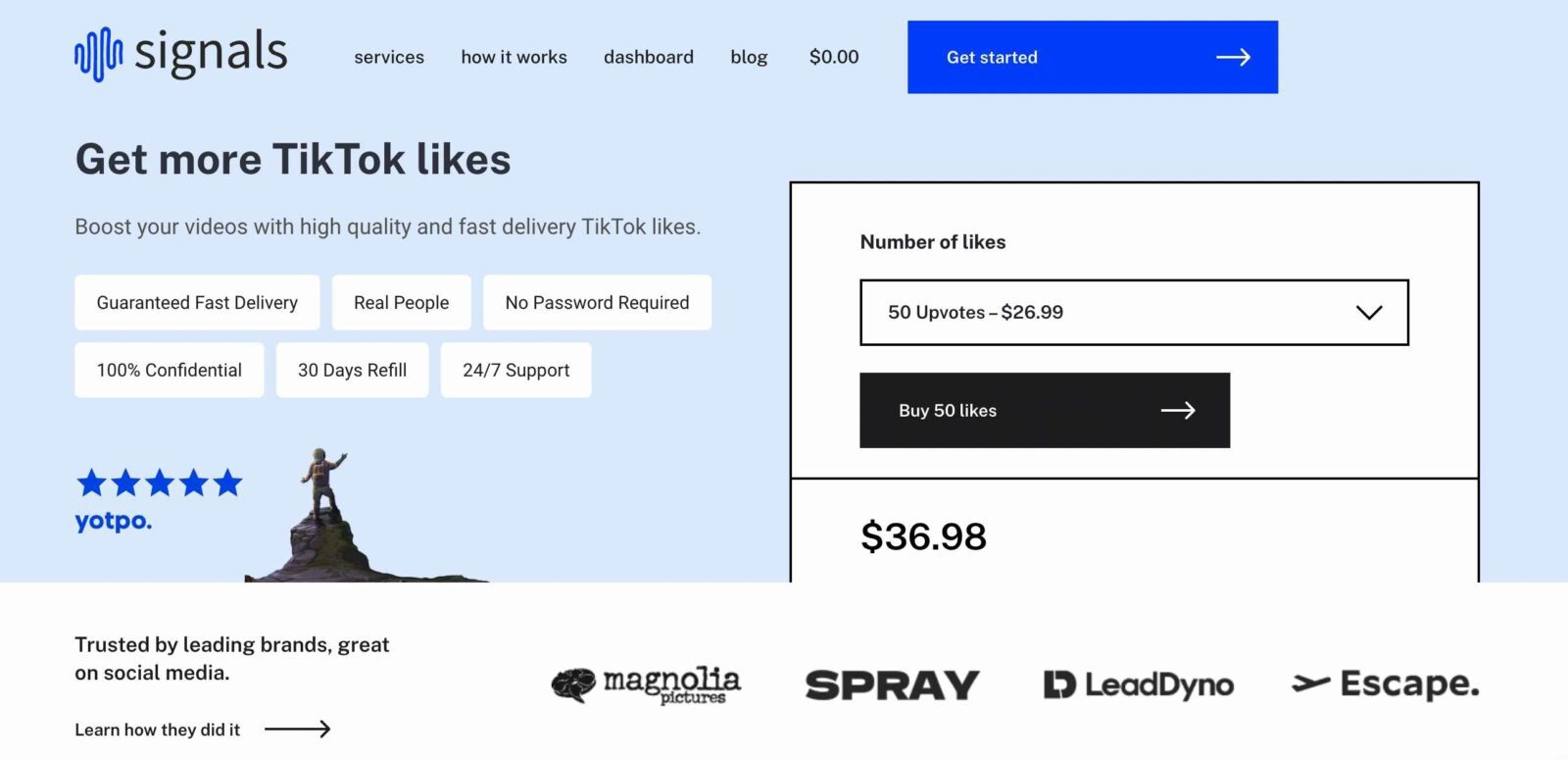 Building an audience without TikTok tools is a daunting task. Creator tools bolster this endeavor using automation to link up the right audience for your content.
Signals specializes in providing services for creators and individuals across multiple platforms. TikTok is definitely one of them.
Their TikTok likes service offers great price to quality ration and is a must to try if you want to have more likes on your videos. Prices start as low as $9.99 and it pays off to be a loyal member as you will get some special deals and discounts with more orders.
Read: How to get more followers on TikTok
Should I use TikTok tools?
TikTok tools are very helpful if you want to get more TikTok followers and achieve a TikTok growth.
Your TikTok account collects data and analytics on its own, but it's simply not enough for your social media marketing efforts.
Using TikTok tools is super useful to be able to collect data for multiple TikTok videos, combined with basic TikTok analytics.
Current TikTok's algorithm is probably the best one out of all social media platforms. It tracks the behavior and interests of all TikTok users to always provide users with the most relevant videos to their taste.
Read: How to get more likes on TikTok
The bottom line
TikTok app gives you lots of data to work with. However, if you are serious about growing on the platform, you should definitely work with a TikTok tool of your choice to take your TikTok account to the next level.
Some of those TikTok tools give you the opportunity to schedule multiple TikTok videos at the same time right from their dashboard. This gives you a huge advantage and you will be able to manage several TikTok accounts at the same time.
In conclusion, these were the best TikTok tools from my own personal experience. Hope you liked them and enjoyed reading the article.
Check out our TikTok growth and TikTok promotion services if you are serious about growing your TikTok account.