Spotify has 430 million users as of May 2022. It is currently one of the most popular music streaming sites globally.
If you are an aspiring musician, getting more Spotify plays can help you jumpstart your career and make a name for yourself. Here are some tips that should help with your Spotify promotion and streams:
But how do you go about getting more Spotify plays?
Let's take a look at how to reach a bigger audience on Spotify, and watch your plays — and payouts — soar.
But first, how does Spotify payout?
Ultimately, more plays on Spotify mean larger payouts. But if you're looking to increase the income brought in from your music, it's important that you understand how Spotify payouts work.
Spotify, like most music streaming services, pays artists per stream. So, each time someone listens to your song through Spotify, you'll receive a royalty.
The major difference between Spotify royalties and physical album royalties, however, is that payouts are a lot less.
Spotify pays most artists around $0.003 – $0.005 per stream. That means that for every 250 plays, you'll receive just $1. So, your music will need to be played a lot of times before you start earning a substantial income from it.
When it comes to receiving your earnings, Spotify will pay you your royalties once a month.
They'll calculate earnings based on how many streams a song has had, and then divide this between the different people/companies who have produced the song.
First, they'll pay the rights holders of the music, then the distributor, and then you.
But whether those earnings are going straight into your own pocket, or through your record label or distributor first, your payouts won't increase unless you reach more listeners with your music.
So, let's dive into how to get more plays on Spotify.
Read: How to make money on Spotify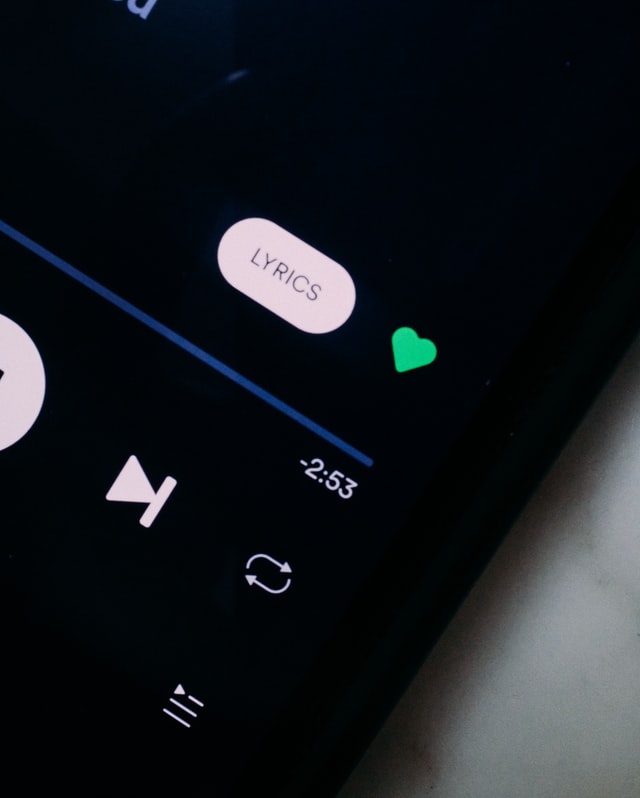 How to get more plays on Spotify
Most importantly, don't be tempted to buy fake streams
This is never a good idea.
No matter how much you want it to look like your music has had loads of plays, don't ever be tempted to buy fake streams.
Doing so could result in your music being banned from Spotify, or even having your account deleted permanently.
It's never worth the risk, especially if you want real-life people to listen to and appreciate your music.
Use 'Spotify for Artists'
A 'Spotify for Artists' account can open up a plethora of opportunities when it comes to personalizing your Spotify profile.
With Spotify's artist service, you'll be able to add a profile picture and bio to your page, get a verified tick at the top of your profile, and get access to tons of useful analytics on your followers and listeners.
Making sure that your profile looks as eye-catching and engaging as possible is a really great way to reach more listeners on Spotify.
By utilizing the features of 'Spotify for Artists', you can make sure you catch the eye of new followers, get them to stay around and explore your profile — and most importantly, listen to your songs.
Your music will need to already be on Spotify to get access to 'Spotify for Artists'. Once you've done this, the process is really simple – just head to artists.spotify.com and click 'Get Access'.
Access to Spotify for Artists can help you track which of your songs perform well. It will also help you understand how people discover and play your music. Make the most of the statistical data to know how you can improve your music and grow your fanbase.
With your artist profile, your audience can learn about your upcoming music projects. See to it that you use it to share your playlists on Spotify and promote your music so people can listen to it.
It will also help form a reputation as a professional musician and your music stream genre.
Make the most of playlists
If we haven't already convinced you to use 'Spotify for Artists', there's another great bonus to using this service..
It lets you pitch your unreleased music to Spotify's playlist curators.
If you want a spot on your favorite upbeat morning playlist, or your go-to relax and unwind evening playlist, this is your chance — and it's also a sure-fire way to massively grow your audience.
Create playlists
No matter if you produce your own music or not, you should create your own playlists.
Spotify users like to listen to quality playlists and will follow you and get you more plays on your Spotify streams.
The music app also offers an option for advertising called Spotify ad studio. This gives you an opportunity to promote your Spotify playlists and reach a wider audience.
You can also try to create Spotify codes to share with your friends or other Spotify users.
Tip: Create a Spotify code for each playlist and share on other streaming platforms.
Include links to your Spotify profile on your other social media channels
Another great way to get more Spotify plays is to include links to your profile on your other social media channels.
If you've already grown a loyal Instagram following, sharing your profile and clips of your music on this platform is a great way to encourage your followers to check out your music.
And the same goes for Facebook, Twitter, Snapchat and TikTok.
How much does it cost to buy Spotify streams?
There are a multitude of companies all over the internet that sell "boosting" services.
The majority come in a tier system where you can pay for a few plays or fork out an enormous sum for a higher number of plays.
The price could start at $10 for 1 000 plays to $500 for 50 000 plays to upwards of $5,000 for a million streams!
Their methods for generating these are primarily kept secret, and words like 'marketing' and 'promotion' are used as blanket statements to explain their process for getting Spotify streams.
Spotify playlists targeting a specific audience
We already mentioned you should create your own playlists. However, each Spotify playlist should target a different audience.
Spotify listeners usually listen to music based on their current mood. Primarily, Spotify users hear samples/beats and then they actually listen carefully to lyrics.
That's why you can create different variations of your playlists and add catchy names to make them stand out even more.
Remember that as a musician, you should create music videos and be on Apple music as well. A music video alone can make money, brand awareness and basically make you famous.
Apple music is very underrated and not many new musicians are on the platform, which is a great advantage for you.
The goal of all Spotify playlists is to get more Spotify streams and boost your Spotify account. This is fairly easy if you invest your time and resources into that, as well as follow several important rules to get more listeners in.
Need help growing your audience?
Boost your Spotify streams or Spotify playlists to influence the music industry.
Here at Signals, we can help you to build your audience and promote your content across dozens of social networks.
We're trusted by more than 4000 customers — and we'd love to help you too!
Schedule a strategy call with us today to find out more about the services we offer.