Spotify has redefined the music industry over the last decade. Gone are the days of physical record sales dictating the songs at the top of the charts.
Today, the music industry is all about streams.
But that's not the only thing that Spotify has changed.
The streaming service also pays artists very differently. So, while you might understand how physical album royalties work, making money on Spotify may seem like a bit of a minefield.
How do artists make money on Spotify in 2023? Let's dive in…
How do artists get paid from Spotify
Royalties
Let's start with how royalties work on Spotify.
Once your music has been released on the streaming service, there are two types of royalties that you can earn from it.
Recording royalties are the first type. These are earnings paid to the rights holders of the music and are based on the number of streams.
As an artist, you'll receive your share of the recording royalties through the licensor that delivered the music — which will usually be your record label or distributor.
The second kind of royalties are publishing royalties.
This is the money owed to the songwriter or owner of the composition. These royalties are issued to the publisher of the music.
Read: How to make money on Twitter
How are royalties calculated?
So, how are Spotify royalties calculated?
Well, Spotify first adds up the total number of streams in a month and then works out what proportion of those streams were from people listening to music from a particular rightsholder.
This determines how much of Spotify's net revenue a rights holder will receive.
So, if there were 1,000,000 streams on Spotify last month, and 100,000 of those streams were yours, you'd earn 10% of the net revenue available. Simple enough, right?
Now you know how much Spotify pay artists, even though it really differs from one month to another.
Spotify's net revenue is made up of money from Premium subscriptions and paid ads on the platform.
Of course, to calculate their net revenue for the month, Spotify first has to deduct costs for things like taxes and credit card processing fees.
The revenue remaining is what's used to pay rights holders.
Read: How to get more plays on Spotify
How are artists paid?
Spotify pays royalties to rights holders once a month. When and how much an artist is paid will depend on the agreement they have with their record label or distributor.
So Spotify does not pay artists directly — and is not responsible for the exact amount an artist receives each month.
Read: How to make money with music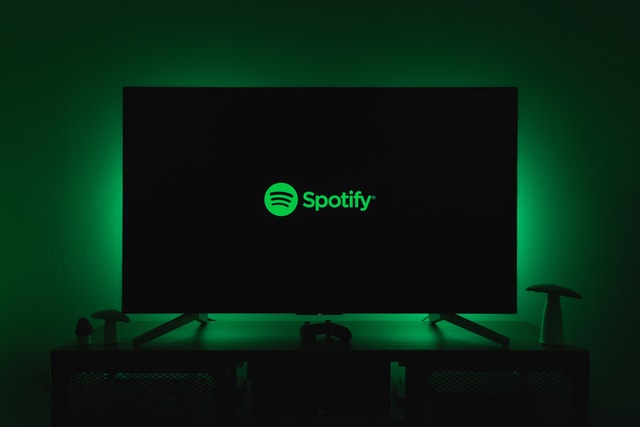 How to make money on Spotify
Ultimately, to make more money on Spotify, you need to make sure you're getting as many streams as possible each month.
But how do you go about doing that?
Well, here are a few great ways to get more monthly streams on Spotify:
Use 'Spotify for Artists'
Claiming your 'Spotify for Artists' profile opens up tons of possibilities when it comes to personalizing your profile and understanding who your listeners are.
You can get access to analytics on the people listening to your music, add a profile picture and bio to your profile, and even get a verified blue tick!
Read: How to make money on Quora
Cross promote on other channels
Make a Spotify code and share it on your social media platforms. These are scannable, visual codes which can link directly to your profile, or even a specific song.
They're a great way to encourage your followers on other platforms to check out your music!
Read: How to make money on Reddit
Submit your songs to Spotify's playlist curators
Spotify has so many great playlists available for just about any music taste, mood or time of day.
But did you know that you can submit your music to be considered for a particular playlist?
Being added to a popular playlist is an amazing way to reach a bigger audience!
Read: How to make money on OnlyFans
When to start on a music streaming service?
You can sign up for music streaming services even if you have just a one song. However, it would make way more sense to sign up after you have a few songs or a full album.
That way your potential listeners and fans will have more songs to listen to and get to know your style better.
Streaming platforms pay nicely if your songs get streamed many times, so pay attention to current trends and produce something that has potential to be played thousands or even millions of times.
Remember to sing up for Apple music too!
Earn money on Spotify and join thousands of independent artists all around the world.
Read: How to make money on Discord
Need help with reaching a bigger audience?
If you'd like to reach more listeners on Spotify, it's a good idea to promote your music on your other social media profiles.
Whether it's a Spotify playlist or your own new album, promote it online to hit million streams and become a music star.
If you're unsure how to promote your content effectively across a variety of social media channels, the team at Signals is here to help!
We offer one-of-a-kind marketing services for creatives and makers. Schedule a strategy call with us today.