Spotify has been a massive platform that provides many opportunities for new artists who want to build a Music Industry career.
Being one of the best platforms that showcase new music, getting many streams on Spotify can significantly improve an artist's chance to be recognized in the industry.
Understandably, developing artists are eager to find ways to get more streams and followers on Spotify.
Getting more artificial streams on Spotify may take a lot of work. Still, with the right steps and plans, you can get more people to listen to your music in no time.
Here are some tips on how to get more streams on Spotify to build up your visibility on the platform.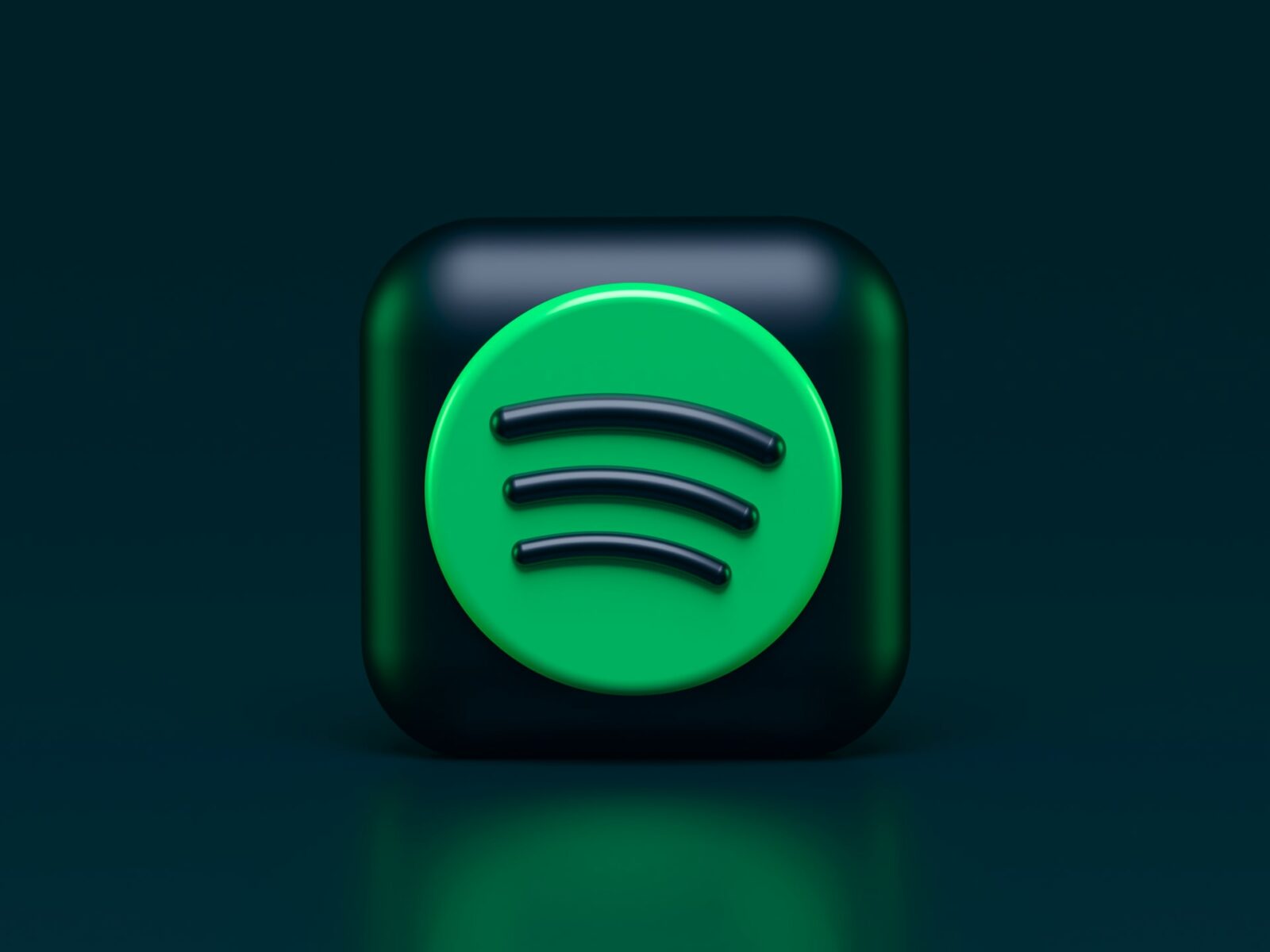 How to get more streams on Spotify?
So, you decided to take your music career to the next level. You made high-quality music, found a distribution company that suits you, and finally, your music landed on Spotify and other streaming platforms.
Unfortunately, it's not getting the attention it deserves.
You are most likely wondering now, how to get more legitimate streams on Spotify platform… Well, that happens more often than you think.
Don't worry, many artists go through the same thing! Getting over the hurdle of garnering plays on Spotify can be challenging, but with a little bit of know-how, your songs can get more recognition.
Read: How to get more plays on Spotify
Step 1
First of all, you need to create Spotify playlists. Having your songs on Spotify is great, but providing your listeners with your own playlist is next level.
People like to listen to music for a long time without searching for songs within the platform and playlists provide them with just that.
Depending on what kind of music you make, create several Spotify playlists. Having more own playlists is never a bad idea and will offer your listeners more options to choose from.
Step 2
Promote your Spotify playlists through different channels. Promoting your own playlists should be fairly easy as you know your own music, right?
However, it can become a very challenging and time consuming task, so rather outsource it to an expert and focus on producing more quality songs.
Step 3
Partnerships, giveaways, live videos, podcasts and so on. All of these and many other options are very beneficial for you to increase the brand awareness of your music.
Be present online, show yourself and interact with people. People will love you.
How do you get 1000 plays on Spotify?
Getting your first 1,000 plays on Spotify can be as easy as sharing your song link on social media. But, that's not true for everybody.
So why not take it a step further by asking friends to share your song on their social media profiles consistently for a week? Streams increase when songs are being shared often and are exposed to new listeners.
Getting placement on popular Spotify playlists can get you more streams and expose your piece to new people. Besides, media coverage can also immensely help with publicity for your music on Spotify.
The idea is to share your music by letting the world know it exists.
Read: Music marketing strategies to go viral

Can you fake Spotify streams?
It's common for upcoming musicians to fall into the temptation of buying fake Spotify plays. Not to mention that purchasing fake plays could land you in a heap of trouble.
Your account could get shut down, and your distributor could ban you from using their service. You also earn a bad reputation in the music business.
So, is it worth it? To get a few thousand plays and feel pleased for a day or two but potentially jeopardize everything? I think not.
A point to note is that it's possible to fake streams, but it's impossible to fake interested listeners. Sooner or later, the scheme will be exposed, and your reputation will take a hit.
Read: How to make money on Spotify
How much does Spotify pay for 1 million streams?
While Spotify is the largest music streaming platform, it pays label artists a lower rate than its counterpart streaming services like Apple music and Amazon music.
The exact figures vary due to different factors like whether the number of streams comes from free accounts or subscriber accounts, but they're estimated to be $0.003 to $0.005 per stream.
Therefore, 1 million streams would equate somewhere between $3,000 to $5,000.
How do I get more Spotify followers?
First and foremost, your songs have to be good. It has to be unique and relatable to your fans. You can also create a gorgeous cover art of your album or single!
Usually, we are drawn to things that are attractive, so it is best to catch their eyes first. It's misguided to believe that everyone should like your music, so it's good to know your audience and cater to them.
Through this approach, you're able to focus on those who matter and grow your followers exponentially.
Meanwhile, for upcoming artists, they can look for an advertising platform to post their latest creations. Facebook, Instagram, and other social media sites are excellent starting points for music promotion.
Here, you can adjust and re-run the ads to those who interact with them.
You'll find that people interested in your music will help market your music to their friends and family, translating to more followers.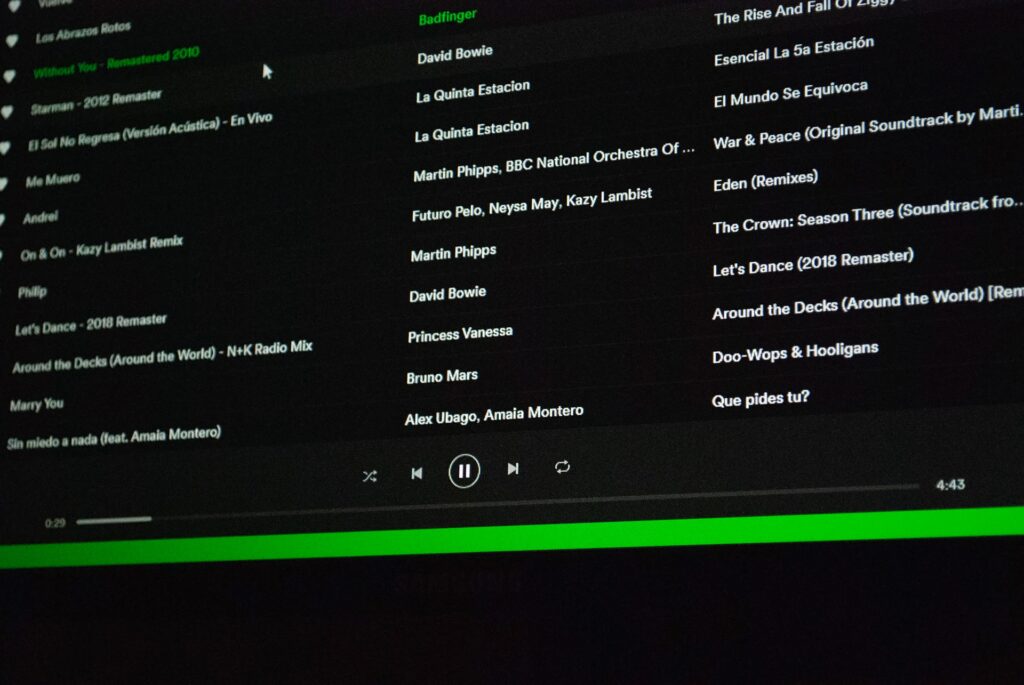 What's the best way to promote my music?
There are several ways to promote your music and get more streams.
Unlike a major record label with a massive budget for marketing, an indie artist must be more creative with their marketing campaigns. Pitching to playlist curators to get your music on their Spotify playlists is a good start.
It's an inexpensive way to get more fans and a new release to a broader audience. Having an email list to announce a music video, share Spotify links, send out tour dates and merch releases is an excellent strategy.
Through this, you can build a sense of closeness with your fans and keep you relevant.
Having your music featured in music blogs is also considered good media coverage. Music blogs often produce engagements for any artist and pitch them in the music industry.
Besides, as you have your team to support your music project, it still best to have digital marketers to guide you!
Are you looking for an efficient and cost-effective marketing agency? Soar has the right marketers to hire!
That gives you time to focus on new music while they spread the gospel of your music. You would be surprised how efficient Reddit Marketing and Quora Marketing strategies are.
Promote your music playlist not a single song
Artists should promote their own playlists on Spotify rather than just a song. Instead of sending anyone to their own playlist with only a few songs uploaded, send them into a full playlist of all your music.
If they listen to a single song in their brain it increases the likelihood that they will immediately listen to another one.
The more chances for a song to go viral, the more likely it is a listenable album to go viral on Spotify. Top Spotify playlists are managed by Spotify's editorial team or other major labels.
Release music more consistently
If you want people to listen to your music regularly, it's important that your songs should be more consistent.
You can offer several different versions of your own most recent Spotify playlist for the public to enjoy including remixing and adding acoustic versions, commentary and more.
Create playlists and be consistent with releasing them to keep your brand active.
Creating a Spotify account is very easy and inexpensive. By doing that, your chances of succeeding will increase extremely.
Spotify users love great music and they will listen to it for a long period of time. Include your personal brand (yourself) to the Spotify profile and the everything will come to you. Now don't way and go chase your dreams!

Create good music
This advice may seem a no-brainer, but it is a necessary reminder for new artists in the industry. Many developing artists fall to the wrong idea that more music will guarantee more streams.
Most of the time, such songs are rushed, and the quality of the music is compromised.
Keep in mind that many people love good music regardless of who the artist is. It does not matter if you are still new in the industry.
If you make good music, people will likely listen to it and discover more about you. On the other hand, if you make mediocre music, people will shrug you off.
Many people also love to stream one good song over and over again. Thus, you get better chances of getting more Spotify plays when you commit only to creating and releasing good songs.

Creating good music takes time. Do not rush yourself into releasing tracks for the sake of having new songs under your name.
Get the right inspiration, work on the lyrics, and perfect your music. The time you spent in your music will reflect on the song itself. The more effort you put into the work, the more confident you will be in promoting your music.
Build your followers for easier Spotify promotion
Aside from getting many streams, having a large following on Spotify can make a big difference in your music career.
The more followers you have, the easier will it be for you to promote your new releases. This is the goal of many Spotify promotion services.
Having a large following also will help you build up your visibility not just in Spotify but also in the industry itself.
As a new artist, one of your goals is to gain as many followers as possible so they will see when you release new music.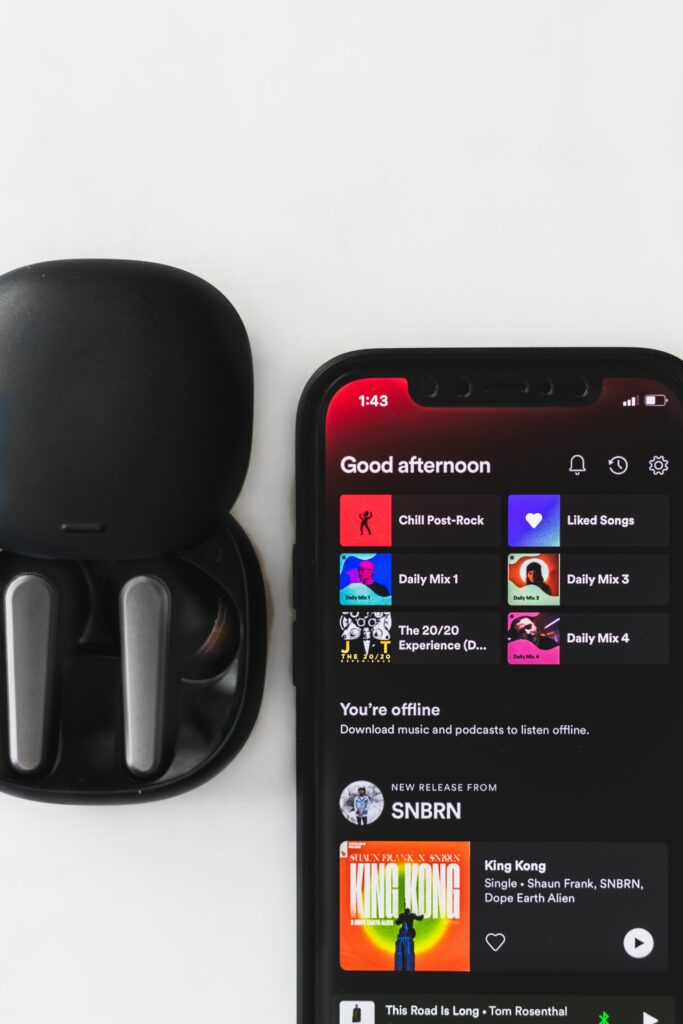 People who follow you get to see your new releases on their personalized Release Radar playlist. Your followers also play a big role in streaming your songs.
Your followers are more likely to add your songs in their own playlist, play your music more frequently, and share them with their friends.
Make sure to get your new listeners who enjoyed one or two of your songs to follow you on Spotify. Get them to click the Follow button on your artist profile.
Social media platforms like Facebook, Instagram, and YouTube also play a big part in your following.
Keep asking your social media followers, fans, and those who check your website to follow you on Spotify. Get active on social media and always include in your posts the link to your Spotify account.
Make the most out of Spotify music promotion tools
As a new artist, you have to make the most out of the opportunities you have in promoting your music. Spotify provides artists with tools that can help them build their followers and get more streams.
For instance, Spotify has a feature where you can obtain a code which you can use to embed a music player on your website.
This feature allows people to listen to your music even if they are not on Spotify. An embeddable follow button is also available for you to include on your website. Use this to turn your website visitors into followers.
Make sure to join Spotify for Artists and get your profile verified. Doing so will let you know who listens to your music.
It will also allow you to get better control of how your listeners see your profile and track the growth of your new releases.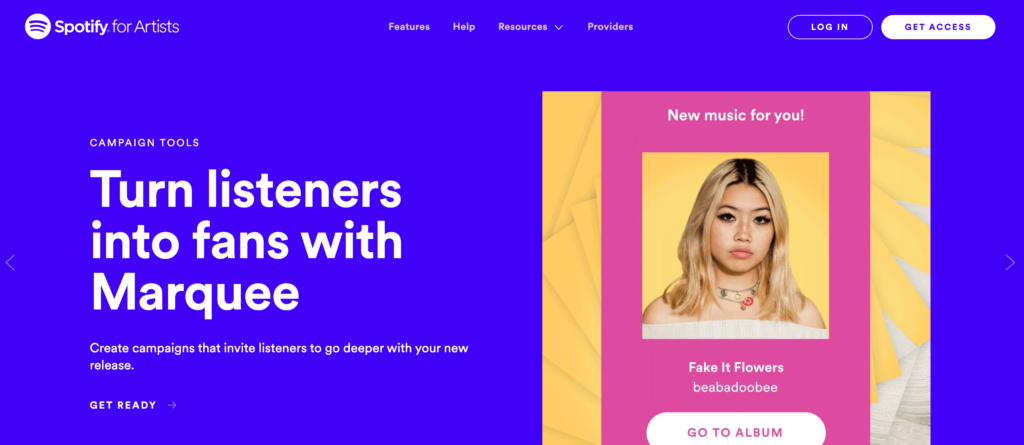 Establishing your music career also involves analyzing data and checking music trends. Spotify provides you with a way to check the stats to know which of your songs are doing well.
The sats will also help you find out how people discover your music. Analyzing these stats will allow you to plan your next promotional campaigns.
Checking the trends in Spotify will also help you discern when is the best time to release new music.
The Artist Pick, which you can find at the top of your profile, is a feature that allows you to choose which song, album, or playlist will show when people visit your page.
Use this to your advantage so people will get to see your new releases as well as your most popular songs.
Once you join Spotify for Artists, you can also submit your music to playlist curators. There are a thousand of releases that playlist curators review so do not worry if you are not featured yet.
Stay focused and find ways so you can stand out. If you get lucky enough to be included in Spotify's most popular playlists, your submission will be worth it as it can give your music a big exposure.
Share your music for Spotify promotion service
Make use of all available platforms that can help promote your songs on Spotify. Be active on social media and update your fans regarding your new songs.
To increase the number of your monthly listeners, share your Spotify links everywhere. When you upload new videos on YouTube, make sure to include the Spotify links of your new tracks in the description.
Other social media platforms such as Facebook, Twitter, and Instagram, provide huge influence in your online engagements.
With their massive user base, you can easily increase your reach by constantly promoting your music. Share your new music in your posts and don't forget to include Spotify links to bring them to your page.
Most streamed song
The most stream song is "Shape of You" by Ed Sheeran with 2.9 million streams. See 3 most streamed songs on Spotify below:
"Shape of You"
"Blinding Lights"
"Dance Monkey"
Promote your music in your gigs and reach out to music blogs.
Want to submit your music to music professionals?
You are at the right place! You can submit your music to our database for FREE and we will let you know if we find suitable playlist to pitch your song in.
We will also reach out to you if we believe your song can go viral and help you promote it across different platforms.
Submit your music here.
Are you looking for a music promotion service? You are at the right place! Schedule a call with our experts and start promoting your music today.