You're trying to build a community on Discord, but you're a little lost.
It's hard enough getting people to join your server. But making it an active, bustling community is even more difficult.
What are some good tips on how to grow a Discord server? Why do these tips work?
Keep reading to learn more.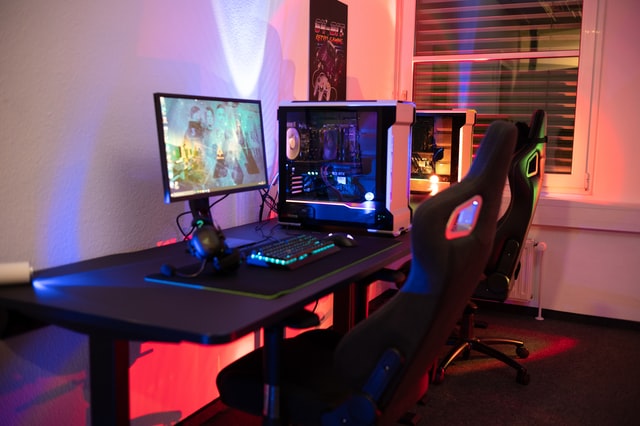 How to grow a Discord server?
1. Targeted advertising
Contrary to mass advertising, targeted advertising advertises to a target audience. This niche audience is most likely to convert into actual buying customers than other audiences.
To understand who your target audience is, you must conduct research. By conducting studies such as surveys and interviews, creators can understand who their current audience is. If necessary, they must also examine the current market and industry trends.
Afterward, you must ask, "Who is included and excluded in my current audience? Is my current audience the best audience to engage with my content? How do I maintain my target audience's interest?"
The answers to these questions will help creators attract and retain a loyal following. Loyalty from a single customer can improve a business's lifespan more than single purchases from several non-returning customers.
Read: How to get people to join your Discord server
2. Specify your topic
When considering how to grow a Discord server fast, you must specify your topic. For example, "gaming" is a topic.
But there are too many gaming genres to unify a single audience, and an MMORPG gaming streamer isn't likely to hold the same audience as a dating simulator gaming streamer.
Those looking for Ethiopian cooking servers aren't going to join servers for different cuisines. But if your listed server topic is too vague, people looking for servers precisely like yours might skip past it.
You can't get a larger Discord audience by evading the right people's interest.
It's also essential to regularly keep to your server's specific topic. Of course, some flexibility is critical, but you generally want to provide what your supporters expect.
Catering to niche topics will also perk people's interests more consistently, better contributing to Discord server growth.
Read: Buy Discord members
3. Be active yourself
Discord servers are the perfect platforms to interact with your followers. So keep it public and talk to your server's members yourself! This is both ultra-viable and necessary at the beginning stages of your server's growth, even with other marketing efforts.
After you gain Discord members, make them feel welcome by greeting them. Pop in to ask people about their day and enthusiastically engage in discussions about their work. Not only will you bond with your members, but they'll feel excited about future opportunities to engage with one of their favorite creators.
Frequent discussion about your work could also inspire you, both because of their support and their ideas. Your followers will also feel inspired to continue discussing your work. It's likely that they'll also befriend each other, which can foster a stronger sentimental culture around your productions and works.
As your server grows and you learn how to grow an audience, you might need help running it. But even after you add other admins and moderators to your server, it's crucial to maintain a strong presence in your server. Otherwise, even longtime members will feel neglected.
If you're not a sociable person or are struggling to engage your followers, plan server activities and events. This way, people will have a chance to connect with each other and with you — all while avoiding small talk.
Read: Discord statistics
4. Write a memorable title and description
First impressions aren't everything, but they're enough to make someone decide whether they will engage with the advertised server. To provoke their interest in the first place, you must write up a memorable title and description.
Prioritize clarity, making sure that you delineate precisely what your server is. But keep the description concise to not overwhelm any prospective members. If it's compatible with your branding as a creator, feel free to intersperse emojis for aesthetic appeal.
4. Upload consistently
When learning how to grow your Discord server, uploading consistently is a challenge. This is especially true if you're juggling other responsibilities, even if they exist to support your creative endeavors.
Still, consistent uploads are vital for maintaining your audience's interest. If there are significant gaps between the uploads of your work, server members might leave or mute the server since they assume that there isn't anything more to look forward to — at least, not any time soon.
Consistent growth requires consistent effort. Not only that, but claiming that you will post but never following through on your promise could threaten members' trust in you as a creator.
It's not a good practice for maintaining your supporters' interest, and it's not good branding.
5. Advertise on Discord listing sites and other social media
There isn't a fixed server advertising feature on Discord. So if you want to get more Discord members beyond word-of-mouth, advertise your server on Discord listing sites.
Many people searching for servers like yours will venture through these sites. It's also a great way to incur a higher chance of attracting members who are comfortable with Discord's platform.
But it would help if you also promoted your server on other social media sites. This way, you can provide an opportunity to support and engage with your work to as many followers as possible. Make sure you post an invite link that doesn't expire when you do.
Should I have my own Discord server?
If you want to build a community online, which I highly recommend you to do so, then Discord is currently one of the best platforms.
Discord community has become one of the most powerful communities out there, so it would be a shame not to pay attention to it.
Creating your own server will give you opportunities to provide value to your community, grow the community, engage with them and convert lots of people into actual customers or clients.
Successful servers will basically generate revenue for your business and establish yourself as the go to place in your niche.
Keep in mind to have active members in your Discord server, not just ghost members or Discord bots that do not bring any value.
You can also try to reach out to other server owners for a potential partnership. Other Discord servers might be doing something you are not, which you might take advantage of and increase your member count.
Remember to keep your server active as thriving Discord server can really boost your business. Kickstarting your new server can be very challenging, so I recommend outsourcing it to professionals to save plenty of your time.
Conclusion
Discord servers are particularly entertaining platforms to host anyone supporting your work. But with a few more tips, you can learn how to grow a Discord server.
At Signals, we know what authentic online engagement looks like. That's why we offer marketing services for content creators and artists.
Schedule a call with us today if you'd like to know how to grow a Discord server!