Twitch is not just about live streaming to reach the gaming community, but with so many millions of other Twitch streamers out there, you've got to promote yourself to set yourself apart.
Twitch is an active community. Being a Twitch streamer can lead to a very lucrative paycheck. On average, expert streamers make between $3000 to $5000 playing 40 hours a week.
There is also the ad revenue which amounts to $250 for every 100 subscribers.
Aside from the financial rewards, many Twitch streamers also earn from advertising a certain brand or playing a certain game. They can also release a line of their own merchandise and earn from it.
You are probably here because you want to find out how to promote your Twitch channel and attract viewers. You are at the right place.
Let's show you how to promote Twitch stream easily through a number of vital methods for new streamers.
What is Twitch?
In the gaming community, having a successful Twitch account is the equivalent of having a famous Instagram page. Twitch is the world's leading live streaming platform for gamers.
Here, gamers, both amateur and professional, can share their gaming experience. You can watch tips, walkthroughs, battles, one-on-one matches, and many more.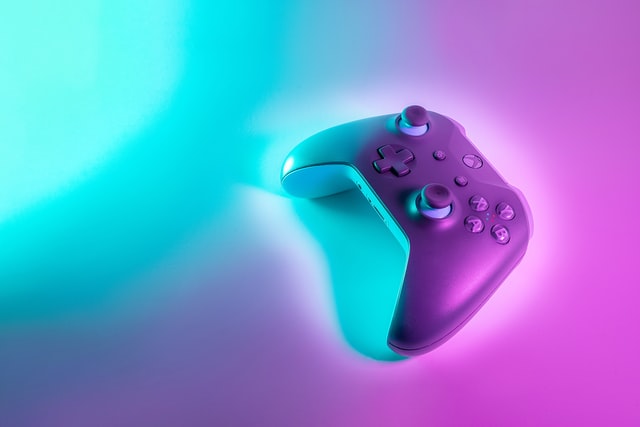 How to promote Twitch stream?
Blog about your Twitch stream
One of the best ways to promote your channel is to create content on your blog. This way, anybody reading the blog can learn about what you will stream on Twitch and visit the channel if they want to see it for themselves.
To do this effectively, you can blog about a wide range of topics relating to Twitch and new games. You just need to take a deep dive into the conversations.
You should also post regularly and share your blogs on various social media platforms to reach your target audience.
Read: How to grow on Twitch & get more followers
Add social media feeds to the website
With a lot of competition to deal with, and with more than 8 million active streamers on Twitch, social media can be a great way to cut through.
While you may already have social media accounts dedicated to your Twitch channel, there are many other people that visit your website. You need to showcase social media posts about the Twitch channel on your website and vice versa.
You can embed social media content on your website through numerous social media plugins that can link to your Facebook, YouTube, Twitter, and Instagram.
Read: Buy Twitch followers
Add a Twitch follow button to your website
If website visitors can't find your Twitch account, the less likely they will subscribe to the channel.
You can add a Twitch follow button using one of the popular social media plugins out there or simply use an icon and link to your Twitch channel.
You should include all your social media accounts on your website, to make it easy for visitors to find you online and follow you.
Read: Get free Twitch followers
Show behind-the-scenes photos
You can use Instagram to your advantage by having more behind-the-scenes content, such as photos that make you more authentic and give your followers an insight into your life.
Many Twitch streamers have gotten more viewers just by being transparent and showing behind the scenes shots, which are usually also super fun to watch.
You can reach a broader audience and get more potential viewers by doing so.
Read: Twitch promotion on Discord
Start a Facebook group for your Twitch channel
While Facebook is saturated with Twitch groups, you can create a Facebook group when you get a regular following.
You can use this group to provide exclusive content to subscribers by offering discount codes, giveaways, sneak peeks at upcoming content, and much more.
Lots of Twitch channels already do that, so it would be great if you can come up with something extraordinary to stand out.
You can try to engage with your audience and answer questions they may be asking. You can discuss other streamers and make some sort of analysis of what they do, but don't hate!
Create discussion threads on Twitter
There are many ways to promote Twitch on Twitter. You could do some of the following:
Tweet your posting schedule.
Retweet content.
Broadcast when you go live.
Twitter is one of the most popular platforms when it comes to Twitch promotion. Many Twitch streamers reach their target audience on Twitter, by simply retweeting content and adding funny comments.
Twitter threads are incredibly popular because there is no limit to what you can say.
You can talk about a new game release, answer questions as they come up, discuss streaming ideas, and ask for feedback.
Create a YouTube channel
YouTube videos can get you more viewers and generate tons of traction on your Twitch channel. YouTube is a very powerful social platform that people don't realize. Remember to be present on other social media platforms too.
Ideally, you should be on multiple social media platforms to increase the brand awareness and build a reputation. People will become your fans over time and your Twitch channel will grow sustainably.
You can even use promotion tools to increase the chances of your streaming channel to be shown to the right people.
Create distinctive branding
Because standing out on Twitch is not so easy due to the sheer competition, you need to make your brand as distinctive and memorable as possible.
Taking the time to create banners, standby screens, and an eye-catching profile photo will capture people's attention.
Choose what you stream
If you want to promote your Twitch channel, you need to create content that appeals to the right audience. On Twitch, there are numerous categories including crypto, crafting, podcasts, music, and one just for chatting.
Therefore, you need to think about the game that your audience will love, but also stay close to your passions and what you are good at.
Promote a frequent streaming schedule
You need to stick to a consistent schedule so your audience will know when to tune in. Creating and sharing a streaming schedule will also build trust between you and the audience.
A streaming schedule is so simple, but this will establish you as someone who takes it seriously. When you are creating a schedule, list the type of content that you will stream and when you plan to go live.
An ideal streaming session lasts around 4 hours, as anything longer can be too much for most viewers.
Send push notifications about new streams
If you have a website, it's an effective way to send a message to visitors when they leave your site.
Sending a push notification when you start streaming means that people will have a real-time notification.
Engage with your audience
With all of these approaches, the most important thing you should never forget about is your audience.
They are vital to your success. So give your audience reasons to watch your streams.
People watch Twitch streams for a number of reasons, including deciding what to buy, getting tips and advice, or just enjoying someone's personality.
Understanding why people watch can help you craft relevant content.
How do I promote my Twitch on Reddit?
1 – Build authentic user engagement
Don't create a Reddit account just for the sake of promoting your Twitch account. You need to engage with the community.
Participating on relevant subreddits will give you some traction. Establish yourself properly as an authority figure and you won't even have to promote your page.
They will ask for your Twitch account themselves. An active Reddit presence will also keep you out of the watchful eyes of Reddit moderators.
One of the best ways to do this is by having high Karma. Karma is Reddit's "currency" so to speak.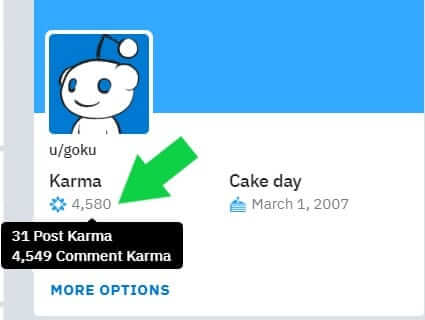 Your karma increases when photos you've shared or comments you've posted get upvoted by others. There is one small shortcut when it comes to upvotes. You can buy any amount of upvotes for your post here.
2 – Don't spam your promotions
You'd think that this should have been an obvious thing already but no. One of the biggest mistakes that I see from marketers is spamming Reddit threads with their links.
This easily puts your account on a shadowban or worse a permanent ban. It can also earn you the ire of potential Twitch fans. No one wants blatant advertising.
3 – Write relevant content on subreddits
Jump on relevant subreddits and add to the discussion. The idea between Reddit is to connect users (or Redditors) with other users to create high-quality discourse.
If you want to have high karma while building an engaged follower base, you should join subreddits that are connected with gaming.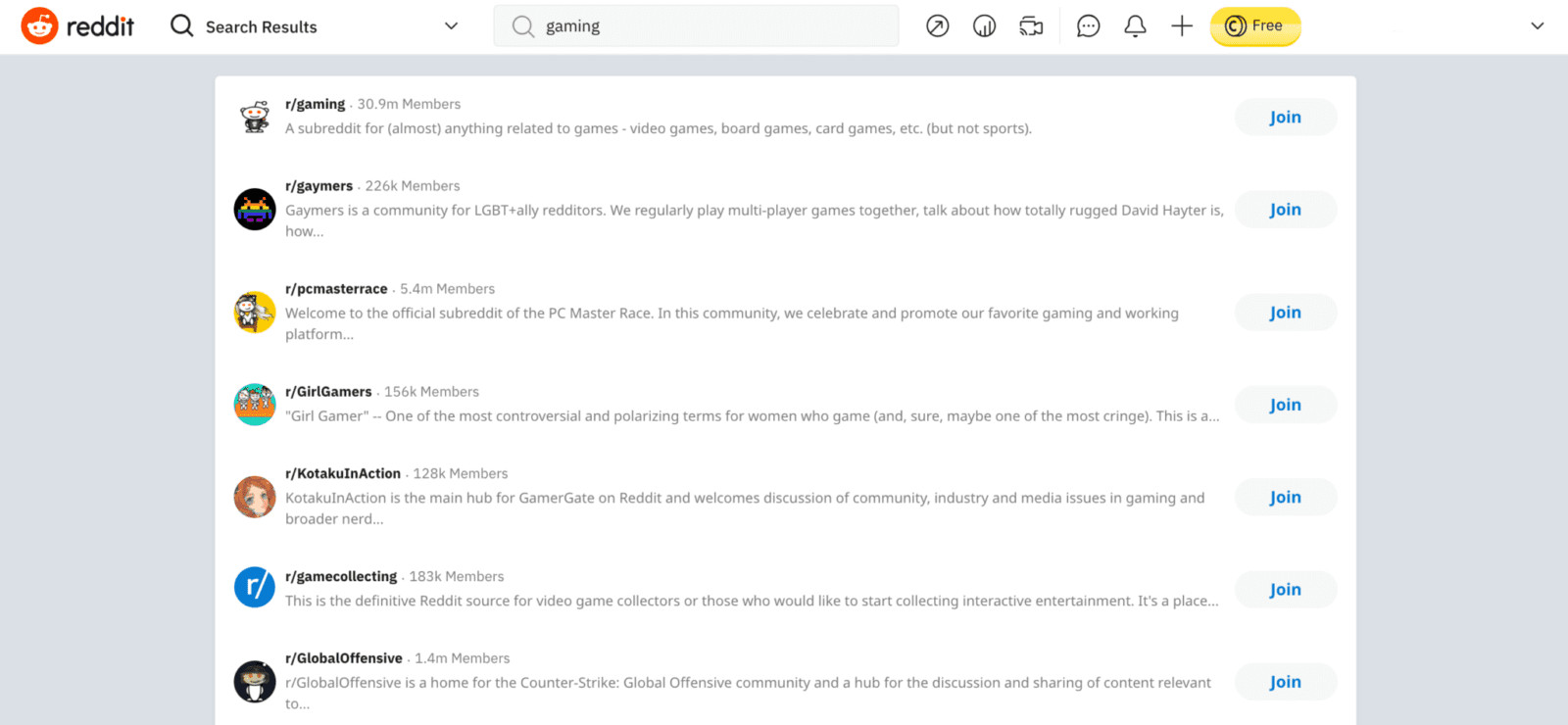 Choose Reddit threads which are relevant to your Twitch account.
For instance, if you're going to upload walkthroughs for Witcher III: The Wild Hunt, you might want to join threads such as r/games, r/openworldgames, r/witcher3, r/witcher, r/fantasygames and r/adventure.
Playing the expansive world of Geralt of Rivia is extremely difficult. I am sure there are dozens of Redditors asking for help on a few quests.
You can answer these questions and then direct them to your Twitch account for a more comprehensive walkthrough.
4 – Enlist professional help
Guarantee the success of your promotional campaign on Reddit by enlisting the help of professional Reddit marketers.
Reddit marketing can be confusing. Getting banned by Reddit moderators can be bad for your branding. Moreover, professionals can deliver faster results.
This way, you can focus on creating quality content on your Twitch and save time outsourcing it to the professionals.
The bottom line
Promoting yourself on Twitch may seem like a challenge but there are many options for you to try out.
If you are not time sensitive, try to play around with it yourself to get a better understanding of different ways to promote your stream.
If you are time sensitive, then you can always outsource your promotion to an external agency / partner, who will help you with the hustle.
Check out our Twitch promotion service and reach out to us to start growing your channel.