There are many different ways to grow an audience on Twitch. Many have used different strategies at different times in their careers.
As they grew, they learned what works for them, either based on their skill, persona, or sheer determination.
Let's look at some of the biggest streamers out there and how they started.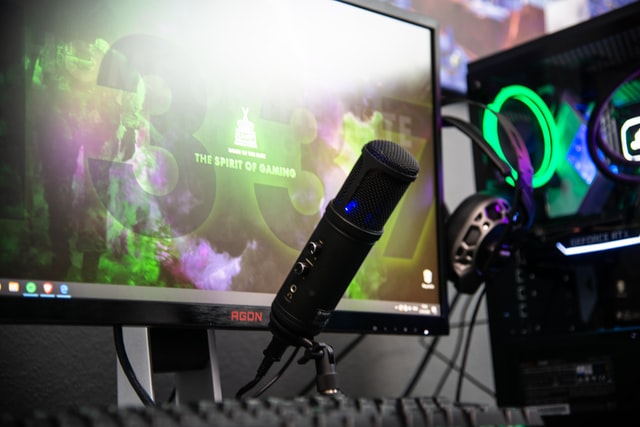 Ninja
Officially the top Twitch streamer, Ninja started his gaming career in January 2011 when was signed by UoR Invictus to be a professional Halo player. But it was when Fortnite was released in 2017 that he started to make his ascent.
What makes Ninja so popular is his outgoing personality, combined with extraordinary in-game skills.
The lesson we can learn from this biggest streamer of all is that he has a combination of sheer skills while also being a bankable personality.
The Grefg
The Grefg's background is a lesson in tenacity. Having started his YouTube channel when he was 14 years old, he started posting consistent content, starting from Call of Duty to Fortnite.
Similar to most beginners, his thumbnails and titles weren't very appealing, but after experimenting with the content, he can now get up to 2.5 million views on his YouTube videos within the first 24-hours.
When he started streaming on Twitch, he used his followers from YouTube and they migrated over, giving him a head start.
AuronPlay
Taking his name (AuronPlay)from the character from Final Fantasy X, his initial YouTube channels involved Raúl Álvarez Genes' online persona which consisted of him uploading videos with a mask covering his face.
But it was in 2012 when his popularity began to grow. He began growing his audience base with video reviews, while also working concurrently with other types of content, such as providing commentary on internet videos to, in his own words, "transform them into something funny."
He is a very good example of someone who migrated his YouTube audience over to Twitch, having only started on Twitch in September 2019, where he broadcasts social and gaming content.
Rubius
One of the biggest reasons Rubius is so popular is because of his sheer personality and likeability.
Since he created his first YouTube channel in 2006, starting out with montages of video games combined with his commentary on humorous and unusual situations, he gradually rose to become the largest YouTuber in Spain and made the switch to Twitch in 2016.
The majority of his content comes from sketches and gameplay. His trademark sarcasm is one of the reasons he's so popular, but his personality and sheer natural ability in front of the camera have helped him to establish a strong connection with people.
This is an amazing lesson for anybody looking to get big on Twitch.
He started out via YouTube, but anybody who is streaming or putting out online content can benefit from showcasing their true personality, and his legitimate nature has even been commented on in publications as prominent as the New York Times!
Tfue
One of the poster boys of Twitch; Tfue has been hailed as one of the pioneers of Fortnite alongside other pros like Ninja.
Winning several Fortnite tournaments he soon became a fan favorite. He first emerged on the streaming scene after being signed up by FaZe Clan, an esports organization. Having performed well in Fortnite tournaments he rose to prominence after being featured in the first "Fortnight Friday" event.
His focus on Fortnite was the start of his streaming popularity. The lesson of his ascent is down to the skill he displays, but also his almost business-like acumen.
While he started out streaming games like Call of Duty, he transitioned to Fortnite Battle Royale because of its popularity.
It goes to show that latching onto something that is in the ascent is certainly one of the best ways to make yourself stand out.
Of course, he is one of the streamers that has courted controversy for numerous reasons, but this doesn't seem to have dimmed his popularity.
How to get big on Twitch?
As you can see, the reality of becoming a Twitch streamer involves a number of skills, while also having the right personality.
Streamers will tell you that it's all luck in getting to the top, but there is more than one way to get into Twitch streaming. Some people have the skills that make them stand out, but what about those who are not superhuman gamers?
A lot of people make their name through migrating YouTube followers to Twitch, but also having a warm and agreeable personality is pivotal for anybody looking to find their ideal Twitch streamer.
In the case of The Grefg, there's a lot to be said for knuckling down and putting in the work over a number of years seems to be just as important.
Read: How to grow on Twitch & get more followers
A few tips to get big on Twitch:
Live streaming
You definitely need to start streaming to reach your target audience. Playing games is fun but it is even more fun to stream games you play.
You will be able to attract viewers to your Twitch channel and gain followers.
Read: Buy Twitch followers
Partner up with other streamers
Don't think of other streamers as your competitors. You can help each other out and grow together. Start streaming with other streamers, join online "parties" and "promote" Twitch streamers.
You can also share it across your social media accounts to get more awareness.
Read: Twitch promotion on Discord
Playing niche games
Choose a video game that doesn't have that much traction but is very interesting to play. Play that particular game for a longer period of time to get skilled at it and start showing some interesting things you discovered.
You can get tons of new viewers to your Twitch channel by doing that.
Twitch streamers usually play games that are currently trending, which is also a great thing to do as people are talking about it.
Read: How to promote your Twitch stream
Social media platforms
You need to be present on social media platforms. Twitter has been the most popular for Twitch streamers for over 2 years.
However, you should consider joining other social media platforms to get more viewers into your Twitch channel.
Consistency
Consistency is a crucial factor of almost any online strategy. You need to have a consistent schedule for your Twitch channel, which will also help you create new content and monitor your progress.
Having a consistent streaming schedule will attract viewers to your Twitch channel as they will be curious what you are doing now.
Read: Get free Twitch followers
The bottom line
Every Twitch streamer wants to go big and have a crazy viewer count. Research which streaming software might be the best one for you and / or start streaming on multiple platforms simultaneously.
If you want to promote your Twitch channel, you are at the right place. Check out our Twitch promotion service and schedule a call to start growing today.