As a new creator on OnlyFans, you want to get verified as fast as possible so you can start earning money.
This guide will take you through the steps of the OnlyFans verification process, and help you avoid common mistakes that can get you rejected.
Get your ID, bank account info, and best selfie face ready—you're about to become a verified OnlyFans creator!
Read: How to promote your OnlyFans and get more followers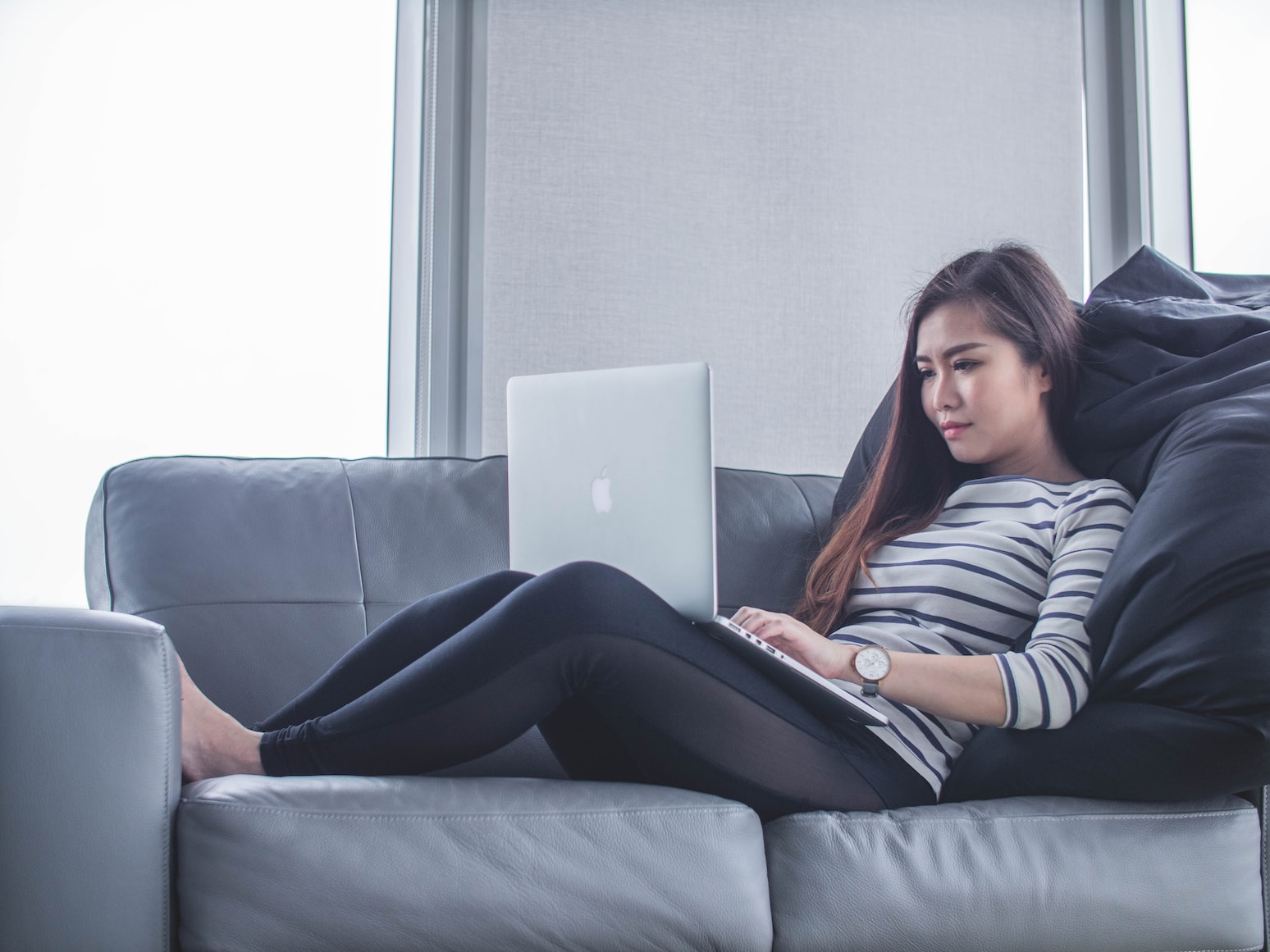 OnlyFans verification basic overview
It can be a little intimidating to share personal information online as an independent adult content creator.
Safety and protecting your identity are super important, but there's no reason to stress over the verification process for OnlyFans.
The personal information you share with OF won't be visible to users and is only used to establish your age, identity, and eligibility for verification.
While you will need to share things like your real name, address, and ID, the process is really very easy.
Create an account and choose your username and password.
Verify your email to activate your account.
Complete your OnlyFans profile by adding a short bio, profile picture, and cover photo.
Verify your identity with a government-issued ID like a passport or driver's license. You will also need to take a selfie to confirm that you are the same person shown on your ID.
Add a bank account and start earning tips!
Read: How to be successful on OnlyFans
5-Step guide to OnlyFans verification
Obviously, your OnlyFans creator journey starts with making an account.
Once you've officially signed up, you'll be able to start searching for and accessing content from other creators. But don't start exploring just yet!
You'll have lots of time to get acquainted with OnlyFans—right now, let's focus on getting you verified as quickly as possible.
Read: OnlyFans ideas to succeed
1. Make an account
Signing up for an OnlyFans account is fairly straightforward and looks pretty much the same as signing up for any other type of social media.
The one major difference is that we recommend creating a new email address specifically for your OnlyFans account.
The more distance you can create between your personal information and your business (OnlyFans) information, the better.
Protecting your privacy is huge in this industry, so start by separating your business and personal emails.
2. Verify your email
When you sign up and log into your OnlyFans account for the first time, you should immediately verify your email address.
OnlyFans will actually display a warning at the top of the page if you haven't already verified your email.
To do this, log in to your email and look for the confirmation email from OnlyFans.
The email will contain a link you will click to confirm that the email has reached the correct address. Now, your email is verified.
Read: How to promote OnlyFans on Reddit
3. Complete your profile
Before you can be fully verified, you'll need to complete your OnlyFans profile.
To access your profile, go to More in the sidebar, then navigate to Add bank (to earn), which will bring you to your basic profile.
Release perfectionism in this step. Your bio and images can be changed later—the goal is to get this done as soon as possible for the sake of getting verified ASAP.
Remember that the images you use as your avatar and header images cannot be explicit, but they can be suggestive!
During this step, you will also verify your home country (which you cannot change later) and confirm that you are at least 18 years of age.
4. ID verification
OnlyFans requires creators to submit a clear photo of a government-issued ID as proof of identity.
If you're nervous about sharing a personal document, don't worry, your ID is only used for the OnlyFans verification process.
Permitted forms of ID include:
Passports
State identification cards
Driver's licenses
You will need to submit a clear, uncropped photo of the front and back of your ID. Be sure that the entire document is visible, and don't edit, crop, or otherwise hide any information.
Once you have uploaded your ID, you will be prompted to take a selfie to verify that you are the same person in the ID photo.
OnlyFans will automatically prompt you to take a live photo, so you'll just need to follow the directions on the screen.
Now it's time to play the waiting game. After submitting your ID and selfie, OnlyFans can take anywhere from 24–72 hours to process your request and let you know if you are verified.
While you wait, you can work on improving your bio or brainstorming content.
5. Link your bank
Once you receive confirmation that you are a verified OnlyFans creator, finish off strong by linking your bank. In addition to your bank account information, you'll need to provide the following:
Full legal name
Full address
Date of birth
This is how you'll transfer your earnings from OnlyFans to your account so you can enjoy spending your hard-earned money.
Read: OnlyFans alternatives
Troubleshooting common problems
If you get rejected for OnlyFans verification, the problem is likely just an honest mistake, typo, or blurry photo.
Before you get discouraged, try checking for some of these common errors that will get you denied for OnlyFans verification:
Blurry images: Check the images of your ID and your selfie.
Inaccurate info: Typos, misspellings, inconsistencies, or missing words.
Expired documents: ID is out of date.
You may also be asked to provide additional forms of identification or to link to your other social media accounts if OnlyFans is having trouble verifying your identity.
Always remember to check your email and spam folder for any possible email verification link. OnlyFans verification link might end up in spam folder for many reasons, so make sure to double check that.
OnlyFans verification process FAQ
Finally, let's look at some of the questions other creators have about getting verified on OnlyFans.
How long does it take to get verified on OnlyFans?
Most creators are verified within 24–72 hours.
What should I do if I don't get verified?
Look back through your information to make sure you didn't make any mistakes or miss any information. Then, try again!
If you get rejected after double and triple checking that nothing is missing and you receive no additional requests for identity verification from OnlyFans, you may want to look at some alternatives. Check out OF alternatives.
Do I need to have a verified OnlyFans account?
Yes, all OnlyFans creators need to verify their account, in order to be able to share content on the platform.
Can someone else verify my OnlyFans page?
We highly recommend verifying your account page yourself. In case a friend or relative of yours has your ID, you might want to share your login details with that person.
However, it's usually better to do it yourself to make sure your account is setup correctly and not missing any personal details.
Do I have to share only adult and explicit content?
Absolutely not. It is totally up to you what kind of content you share. However, creators who earn the most create adult and explicit content.
Is it safe to share personal information with OnlyFans?
Yes, lots of creators have safely and successfully shared their information with OnlyFans for the verification process.
This information is not made public on your profile and is only for the purpose of confirming your identity.
Do I need to share my bank account with OnlyFans?
If you want to get paid, you need to share your bank or card details with them. It is totally safe and secure, so you have nothing to worry about.
Do I need an ID to be verified on OnlyFans?
Yes, you need to have a valid government-issued ID to become a verified creator.
The OnlyFans ID verification process is intended to prevent anyone under the age of 18 from signing up, and to protect the safety of both users and creators.
What are the best recommendation on Reddit?
Reddit is always a great source of information, inspiration and finding those hidden gems. We found three very helpful answers. Check out the answer one, two and three.