The adult entertainment industry is more accessible than ever before to independent creators, and many are making a name for themselves on OnlyFans.
Success for these creators isn't a fluke — they run their channels like a business, and invest their time in marketing, building subscriber loyalty, and solidifying their brand.
Here, we've compiled 99+ OnlyFans ideas to help you get started, build traction, and become a lasting success.
Read: How to be successful on OnlyFans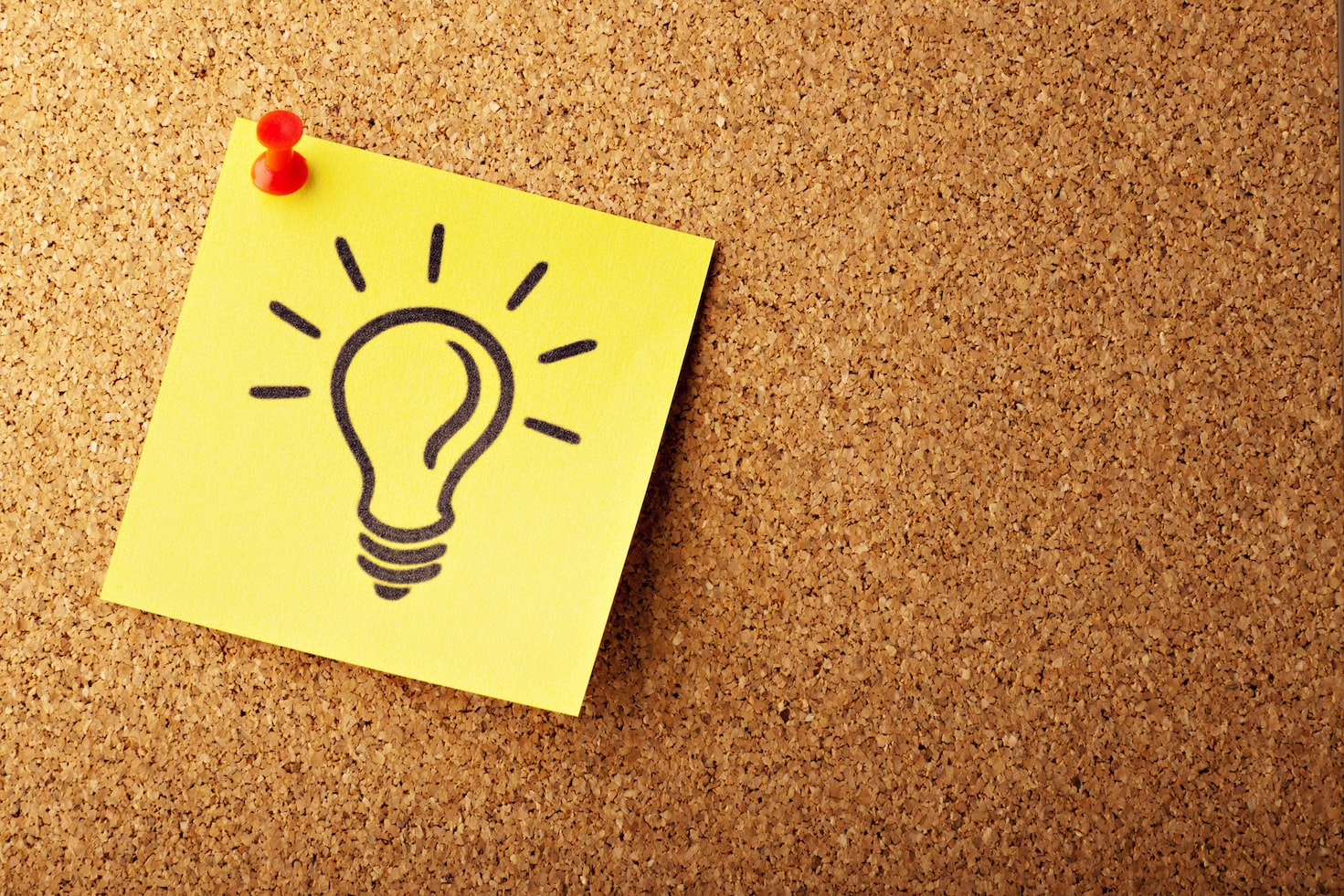 Best OnlyFans username ideas & tips
1. Choose a simple username
It needs to be something your followers can remember! You can also use the same username on other social media platform/s, to build a connection.
2. Don't go changing…your username
Seriously, don't. Your username is your brand, and it's part of what gives you recognition. Once you find one that works, keep it.
3. Mention a niche in your username
This isn't a must, but it can help new followers find you. Your OnlyFans account can be discovered just because you used a niche in your username.
4. Avoid special characters
For the same reason you want a simple username, you also want to avoid special characters. Make it easy for people to find you!
5. Create a persona
Your username is a chance to sort of re-name yourself and establish your OnlyFans persona.
Try to give OnlyFans users a hint at what your content will be like based on your username, even if it's just about the vibe.
Read: OnlyFans alternatives
Best OnlyFans bio ideas & tips
6. Nail down your "elevator pitch"
The first line of your bio needs to capture attention and clearly explain what you are all about. First impressions are important on OnlyFans, so be sure your bio makes a lasting one.
Stand out from the crowd by summing up your OnlyFans page in a catchy hook.
7. Use emojis strategically
Emojis are fun and flirty but use them sparingly. Too many emojis and too little information will have viewers clicking to the next page.
Most adult content creators use the same and well-known emojis.
8. Show your personality
Showing just a little personality is a great way to capture the attention of someone scrolling OnlyFans.
There are tons of creators to follow, so you should be using what makes you unique to help you stand out from the crowd. As an adult content creator, you are expected to be unique.
9. Be specific
On OnlyFans, there's no need to be coy. Be specific in your bio, and you'll find that you attract more followers. Viewers know what they're looking for, but it's up to you to show them that they've found it.
10. Toot your own horn
Remember, it's okay to brag about what you're good at! Subscribers want to know what you have to offer, and it's best to advertise what you feel most comfortable with.
11. Don't be afraid to stand out
It's completely fine to be unique, in fact, on OnlyFans being unique is better. Standing out can make you a hot commodity, so lean into it.
It doesn't only apply on OnlyFans platform. Do the same on IG, TT, Twitter and other platforms you are at.
Best OnlyFans content ideas & tips
12. Make two accounts: Free & paid
Some OnlyFans users are only looking for free, while others are happy to pay a subscription for access to your photos and videos.
By making both free and paid accounts, you can capture both audiences and cross-promote your own content.
13. Keep the good stuff behind a paywall
Post the least explicit content to your free account and the more explicit content to your paid account.
To access the juiciest content, set up paid posts where subscribers can purchase specific videos and image sets.
14. Set up a background
Production value isn't just about fancy equipment—you can increase your content's quality by setting up a simple background.
Set up on a bed, against a wall, on a sofa, etc., just be sure the background is relatively clear of clutter.
15. Invest in lighting
Good lighting can improve even the lowest-quality video. If you can, invest in a ring light or something similar.
16. Get close to your phone
When you are just starting OnlyFans, chances are you will be filming with your phone.
To get the best quality footage, get as close to your phone as you can to avoid zooming and producing grainy video.
17. Upgrade your camera
Once you start to get some traction, upgrading your camera is a must.
Filming with a proper camera is so much easier, and the quality will astound you, even if you purchase a less expensive camera. Almost anything is better than a smartphone.
18. Quiet on the set!
If you are filming videos, make sure your environment is calm and quiet. Background noise can be a big distraction and make viewers click away.
19. Share often
Sharing as frequently as you can is the best way to retain engagement, push your videos to the top of the algorithm, and keep your visibility up.
Additional traffic could be to create tutorials on how to set up your account or anything else that other tips adult creators need to know.
20. Post variety
Posting different types of content is another key to keeping your content exciting and your audience engaged. Alternate photos, sneak peeks, casual posts, and long-form videos.
21. Set a schedule
Making adult content isn't your typical 9 to 5, but that doesn't mean you shouldn't treat it like a job!
Create a work schedule that you feel comfortable with — this will keep you motivated, prevent burnout, and keep your content flowing.
22. Share sneak peeks
Turn long-form videos into sneak peeks! Get your audience excited, and get extra mileage out of every shoot.
23. Pin your best post
OnlyFans allows you to pin a post to the top of your page. As a creator, your pinned post should be your most popular so that it is easily accessible.
24. Host live Q&A sessions
You don't need to make all of your content curated — spontaneous content like Q&A sessions lets your audience connect with you and is an easy go-to when you are facing creative burnout.
25. Host live shows with tip goals
Viewers can give you tips while you are live on OnlyFans, and a good way to encourage tipping is to turn it into a game.
Set a goal, and see how fast you can get to it. You'll be surprised how much participation you get, especially if you offer incentives.
26. Offer private live shows
OnlyFans allows you to go live for select subscribers, which makes it easy to offer paid private shows.
27. Post to OnlyFans stories
Using OnlyFans stories in the same way you use Instagram stories helps increase engagement and visibility.
28. Collab if you can (and want to!)
Collaborating with other creators can give you a serious pay bump. Subscribers are especially eager to pay extra for these videos.
29. Don't forget to tag
Remember to always tag your fellow creators and performers when you collaborate! Mutual tagging is also a great way to cross-promote.
30. Embrace your niche
After posting some content, you'll quickly see what gets you the most views. Embrace that niche, and cater to it.
31. Test new kinks
There is an audience for almost everything on OnlyFans, so try testing out different kinks and genres until you find a few that stick.
32. Have fun with props
Props and toys can help give your channel variety, and keep your content fresh even if you are running low on ideas. Viewers love to see something new.
33. Get dressed up
Dressing up in costumes or cosplaying as different characters is another great way to draw in viewers.
34. Make unboxing videos
Unboxing new toys is super popular on OnlyFans, even if you don't use them. Every time you buy a new toy, turn on that camera before you open the box.
35. Make Amazon wishlist videos
Showing the gifts you receive from your Amazon Wishlist is a good way to show your subscribers appreciation and encourage them to make more purchases.
36. Always take still images
Remember, every piece of content can be leveraged via multiple avenues. When you are planning to film a video, make sure to take stills first.
You can publish each piece of content separately and set them at different price points to make the most of everything you film.
37. Avoid perfectionism
Your content doesn't need to be perfectly lit, filmed, and edited every time. It's okay to post casual videos now and then, especially in the name of avoiding content lulls.
38. Try everything once
You never know what your viewers might respond well to until you try it, so give everything a chance as long as you're comfortable with it.
39. When in doubt, ask your fans
Running out of OnlyFans ideas? Reach out to your top fans and ask them what they want to see more of!
40. Be creative with captions
Captions on photos and videos show your subscribers you're a real person and help to increase engagement. Be creative, and have fun!
41. Respond to comments
Responding to comments on your content can help boost visibility and keep engagement on your posts going longer.
42. Post with the season
Seasonal content is a fun way to shake things up and an easy go-to for moments when you feel less creative. Halloween, Christmas, and Valentine's Day all have lots of content potential.
43. Mix in SFW content
Believe it or not, even adult creators can make content while fully clothed!
44. Get your partner involved
If you have a significant other who is interested in OnlyFans, market yourself as a couple, and share boyfriend/girlfriend experience content.
45. Workout on OnlyFans
Running on the treadmill? Doing some light yoga? Turn on the camera and monetize!
46. Hop in the shower
Seriously, fans love to see their favorite creators doing everyday tasks.
47. Post the BTS
Give people a behind-the-scenes look at your process and take advantage of low-effort content.
48. Post try on hauls
Try on items from your Amazon Wishlist, or just share your newest clothing purchases.
49. Switch up your location
Try filming somewhere new, like a hotel!
50. Try Mukbangs & aating shows
Food gets major traction on OnlyFans, and some creators see lots of success eating on camera.
51. Play video games
Playing video games live gives you an easy way to interact with fans and gives them a chance to tip you!
Best viewer engagement tips
52. Give subscribers special access
Posting special or exclusive content intended only for your subscribers can motivate your free account users to upgrade.
53. Let viewers know they're your biggest fan
OnlyFans shows you your top subscribers — try reaching out to them to give them your thanks and build loyalty. You might get an extra gift out of it!
54. Offer freebies to new subscribers
Sending a free video to new subscribers can motivate them to pay the monthly subscription, even if they won't pay for exclusive content.
55. Send a message to new subscribers
A quick message to a new subscriber can help pique their interest and keep them coming back.
56. Keep your Amazon wishlist full
Don't let an eager subscriber catch your list empty — that could have been your chance to land an excellent gift.
57. Add variety to your Amazon wishlist
Include items at lots of different price points to make buying gifts accessible to all subscribers.
58. Add lingerie to your Amazon wishlist
Have your subscribers pay for the lingerie they want to see you in!
59. Add shoes to your Amazon wishlist
The same goes for shoes — subscribers love to see you wear their gifts.
60. Run subscription promos & sales:
The occasional sale or promotion can bring in a big influx of followers who will pay full price if you can keep them around after the first month.
61. Offer subscription bundles
Offering discounts for bundling multiple months can incentivize subscribers to pay more when they subscribe and dissuade them from unsubscribing.
62. Send personal messages, not automated mass DMs
Unless you have thousands of followers, take the time to message your subscribers personally.
The extra time is worth the extra loyalty since your subscribers will feel more connected to you and more inclined to continue their subscriptions.
63. Plug your Patreon
If you also use Patreon, consider plugging yours in your posts or mentioning it in videos. If you have exclusive content on Patreon, even better. Subscribers will be incentivized to subscribe to both!
64. Sell voice notes
Sexy voice notes are a quick, easy way to make a couple of extra bucks. Even if a subscriber wants something custom or niche, a voice note takes relatively little time or effort.
65. Send paid messages
Sending your newly released exclusive videos directly to your subscribers will give you more success than simply posting them to your feed.
Exclusive videos can be sent using OnlyFans' PPV messaging feature, which requires subscribers to pay before viewing the contents of the DM.
66. Offer tip incentives
Some subscribers will tip out of the kindness of their hearts, but others need a little motivation. Try offering tip incentives like shoutouts on live or short custom voice memos — keep the incentives simple but exclusive.
67. Post at the right time
The best time to post on OnlyFans is between 7 AM and 4 PM.
Posting too late or too early will mean viewers miss your content, and it won't get the views to push it to the top of the algorithm.
68. Schedule content ahead of time
You don't need to physically wait until the perfect moment to post — just schedule your content ahead of time and let OnlyFans post for you.
69. Keep an eye on the competition
Knowing what other creators in your niche are offering can help to inform your content, pricing, and marketing strategy.
Watching content from other creators can also help you make connections with potential future collaborators.
70. Use social media: Twitter, Reddit, TikTok, & Instagram
Marketing your OnlyFans on your other social media platforms can help to draw in subscribers from different corners of the Internet.
Twitter and Reddit are good places to specifically advertise your OnlyFans, and find adult content communities.
TikTok and Instagram don't allow you to post explicit content or link directly to your OnlyFans, but there are lots of workarounds to connect to the right audience. #Corn
71. Create a Linktree
For Instagram specifically, having a Linktree account allows you to link to your spicy content without violating any community guidelines.
A Linktree is also a good way to compile all of your socials in one place to make life easier for subscribers searching for your content.
72. Create polls
Polling your followers on what kind of content they want to see next kills two birds with one stone.
First, you're making your followers feel included and cultivating that connection you have with them. Second, you're making your life a little easier by letting them plan your content!
73. Share playlists & music
Sharing your favorite music with your followers is yet another way to build a deeper connection with them.
You can also have fun with it by creating playlists for different types of content or sharing the music you're playing in specific videos.
74. Follow the trends
Believe it or not, doing TikTok and Instagram trends on OnlyFans can help you boost viewership.
A spicy version of the hottest dance challenge, or even doing something silly and more SFW, can help get you seen by people searching for those trends.
75. Post goofy videos
Remember, lots of OnlyFans users like to see their favorite creators share their personalities. Silly, flirty videos are a fun way to mix up your content and boost engagement.
76. Post selfies
Videos might be the most popular type of content on OnlyFans, but don't underestimate the power of a simple picture!
Posting something as simple as a mirror selfie can help keep you top-of-mind for your subscribers, even when you're not filming longer content.
77. Share your gamer tag
If you like to play video games, make a separate gamer tag specifically for your spicy account and share it with your subscribers!
People that want to play with you can pay for the privilege, or you can make it part of your live-streaming experience.
78. Share unique content on other social platforms
To encourage your OnlyFans subscribers to interact with your other social media accounts, try posting unique content that isn't available across every platform.
79. Sell merch
Once you have a decent following, selling merch can be a good avenue for reaching people who might not be interested in paying for OnlyFans. Many OnlyFans creators have leveraged their social following on other platforms to earn money from fans by selling merch, running an Amazon storefront, or sharing affiliate links and sponsored posts.
Best OnlyFans safety tips
80. Try not showing your face
The beauty of being an independent adult creator on OnlyFans is that you have complete creative control.
If you value your privacy but also want to make spicy content, you can set up your cameras to only capture what you want them to see.
Filming from the neck down is a technique many independent creators use. It can also help you to get comfortable with being on camera without focusing on your facial expressions.
81. Don't use your full name
Using a fake name or just part of your name is a common practice for adult creators.
Avoid using your full name for anything associated with your OnlyFans to dissuade subscribers from searching for your information.
82. Don't give away your full location
OnlyFans allows you to set your location. To avoid letting viewers know where you live, set your location to the state or country you live in.
Avoid being more specific than this. For example, you might set your location to "Illinois," but you shouldn't set it to "Chicago."
83. Create a separate Amazon account
To avoid subscribers finding your personal information, make a new Amazon account specifically for OnlyFans.
Your Amazon wishlist should never be connected to your personal account.
84. Turn OFF activity status
OnlyFans tracks activity and will show when you are and aren't active on the app. You should turn OFF this feature to prevent users from knowing when you are online.
85. Know when to restrict vs. block
If you are dealing with a difficult, rude, or inappropriate subscriber, you can choose to restrict or block them.
Restricting the user will prevent them from commenting or messaging you, but they'll still be able to see your content.
Blocking the user will completely prevent them from seeing or interacting with your profile or your content.
Be aware that when you block someone, the cost of their subscription for that month is refunded to them, even if they have already watched your content.
86. Don't get too personal
It is totally possible to make connections and friends on OnlyFans, but it's important as a creator not to get too personal with your subscribers.
Sharing personal details or making yourself vulnerable to strangers can backfire, so it's important to be professional when DMing your subscribers.
87. Communicate with other OnlyFans creators
Often, other creators in your niche will have inside information about subscribers, possible collaborators, and ways to boost views.
Being friendly and communicating with other creators can help you identify issues before they happen and keep yourself safe in an industry that poses many social challenges.
88. Be Proactive with boundaries
Just because your subscribers are paying for your content doesn't mean you owe them anything. Your boundaries are important, and as a spicy creator, it's important to set them right off the bat.
Be clear with subscribers when they cross a line, and don't be afraid to block or restrict someone who does it repeatedly.
89. Use a VPN
Using a VPN can help protect your personal information and is a good idea no matter what industry you work in. For OnlyFans creators who spend much of their time online, a VPN is a must.
90. Keep your OnlyFans "professional"
OnlyFans is social media, but it's not a good place to share the personal things happening in your life or vent about difficult times.
As a creator, OnlyFans is your job, and it's important to stay professional to avoid having your safety compromised.
91. Don't show windows or your yard
While filming, do your best to do so away from windows that show your neighborhood. Similarly, avoid filming in your yard or in front of your house.
Showing these parts of your home can make you vulnerable to people finding your home.
92. Keep your layout private
Don't share house or apartment tours, and avoid moving freely through your home while you film. Seeing the layout of your home can give clues to your location, which you should always strive to keep private.
93. Never tag your location
Although most social media platforms allow you to tag or check into your location to show your followers where you are, you shouldn't use this feature.
Letting your subscribers know where you get coffee or your favorite restaurant can put your safety and privacy at risk.
94. Don't collab at home
If you are filming a collab with someone, it's best to get a hotel room.
Once you know collaborators a little better, you might feel comfortable inviting them over, but the first few times should be at a neutral location to protect your privacy.
Extra advice
95. Get acquainted with self-employment taxes
As an OnlyFans creator, you are considered self-employed, and your taxes will be a little more complicated than if you were an employee of a company.
Spend some time getting acquainted with self-employment laws and taxes now, so you won't be surprised come tax season.
96. Hire an accountant
Speaking of taxes: hire an accountant! Figuring out how to file your taxes as an OnlyFans creator can be extremely frustrating, and hiring an accountant is well worth the money.
97. Start saving
Self-employment income taxes are high since you aren't having anything taken out for social security or federal income tax. Because of this, you'll pay all of those fees at the end of the year.
To avoid a financial crunch during tax season, start saving now and setting aside a portion of your income.
98. Avoid burnout
Emotional and physical burnout are serious problems for OnlyFans creators, especially as your subscriber count grows.
Remember to give yourself a break from working and refresh yourself mentally and physically.
Burnout can quite literally make you sick, so keep yourself safe by sticking to a schedule and making plenty of time for yourself.
99. Protect your sexual health
If you collaborate with other creators, it's important to get checked for STIs regularly. Many professional adult creators get tested every two weeks.
100. Set aside sexy time for yourself
Your sexual wellness can be impacted by a career in the adult entertainment industry, so it's important that you still make time for your personal sex life.
Purposeful time spent with a partner or yourself is a vital part of your wellness and avoiding burnout.
101. Don't get discouraged
Few creators become a success overnight. It takes time, experimentation, and plenty of trial and error.
Don't let yourself get discouraged if your content doesn't take off right away—keep trying new things, following these tips, and posting regularly.
102.Consider selling feet pics
Thousands of online creators sell feet pictures as an additional revenue stream. You can do it on OnlyFans or create an account on another platform that supports this content.
You can easily sell pictures on two platforms and double up your revenue.
Read: How to become a content creator
The bottom line
These were 99+ OnlyFans ideas to help you grow on OnlyFans and make more money as an adult creator. It is definitely a very popular social media site and it keeps growing every day.
If you want to create content, especially exclusive photos, then you should consider joining OnlyFans.
In addition, we can help you with account management, training and support and promotion, so you only focus on producing the content.
Check out the OnlyFans promotion service to learn more about us.