There are no doubts you are familiar with Spotify. If you are not using it, you at least must have heard of it before.
Getting people to listen to the music on your Spotify playlist can help establish yourself as a promising new artist.
Here are some tips that should help you get more listeners and followers on the world's most popular music streaming platform.
Tips to promote your Spotify playlist
Promote your Spotify streams in your YouTube videos
Make sure to promote your Spotify playlist on your YouTube videos. This can be particularly helpful if you have already established a large following on the video sharing site.
Tell your viewers to support your music by listening to your streams and following your playlists on Spotify.
For your old videos that still get a lot of views, just update the description to include the links of your Spotify profile and playlists.
Remember that YouTube viewers will likely check on the description to see where they can hear more of your songs.
Read: Music marketing strategies to go viral
Use embeddable players
You can make it easier for people to find and listen to your songs by using embeddable Spotify player on your website.
This is a piece of code that you can place on your website to get people to listen to your music even outside of the Spotify platform.
You can also make it easier for people to follow your playlist by embedding a follow button.
Read: How to get more plays on Spotify
Share your music on social media
Sharing your music on social media is one of the most cost-effective ways of promoting your Spotify playlist. Be creative with your posts by sharing photos and videos along with links of your songs on Spotify.
Use popular hashtags and take time to thank fans who give positive feedback about your music. Post things that can generate buzz about your music.

This can encourage people to share your songs (and your Spotify playlists) with their friends.
Reddit can be particularly helpful if you are a musician looking to promote your Spotify playlist. This social networking site has a community of users who share playlists to other users.
There are even subreddits dedicated for different genres. If you need help promoting your music through Reddit, Soar.sh specializes in Reddit marketing that can help drive more listeners to your Spotify playlist.
Read: How to make money on Spotify
Get your music added to Spotify playlisting sites
Add your playlist to websites that help their users share and promote their music. This can help your Spotify playlist reach a wider audience and gain more followers.
Be aware that many of the most popular playlists are controlled by Spotify or by major labels. This means that it takes a lot of hard work to get your music added to these playlists.
It is also particularly difficult to get on playlists controlled by the major labels unless you are affiliated with them.
Thankfully, you have the option to submit music to independent curators. They may be smaller compared with the biggest playlists out there but they can still significantly increase your Spotify plays and give your music more exposure.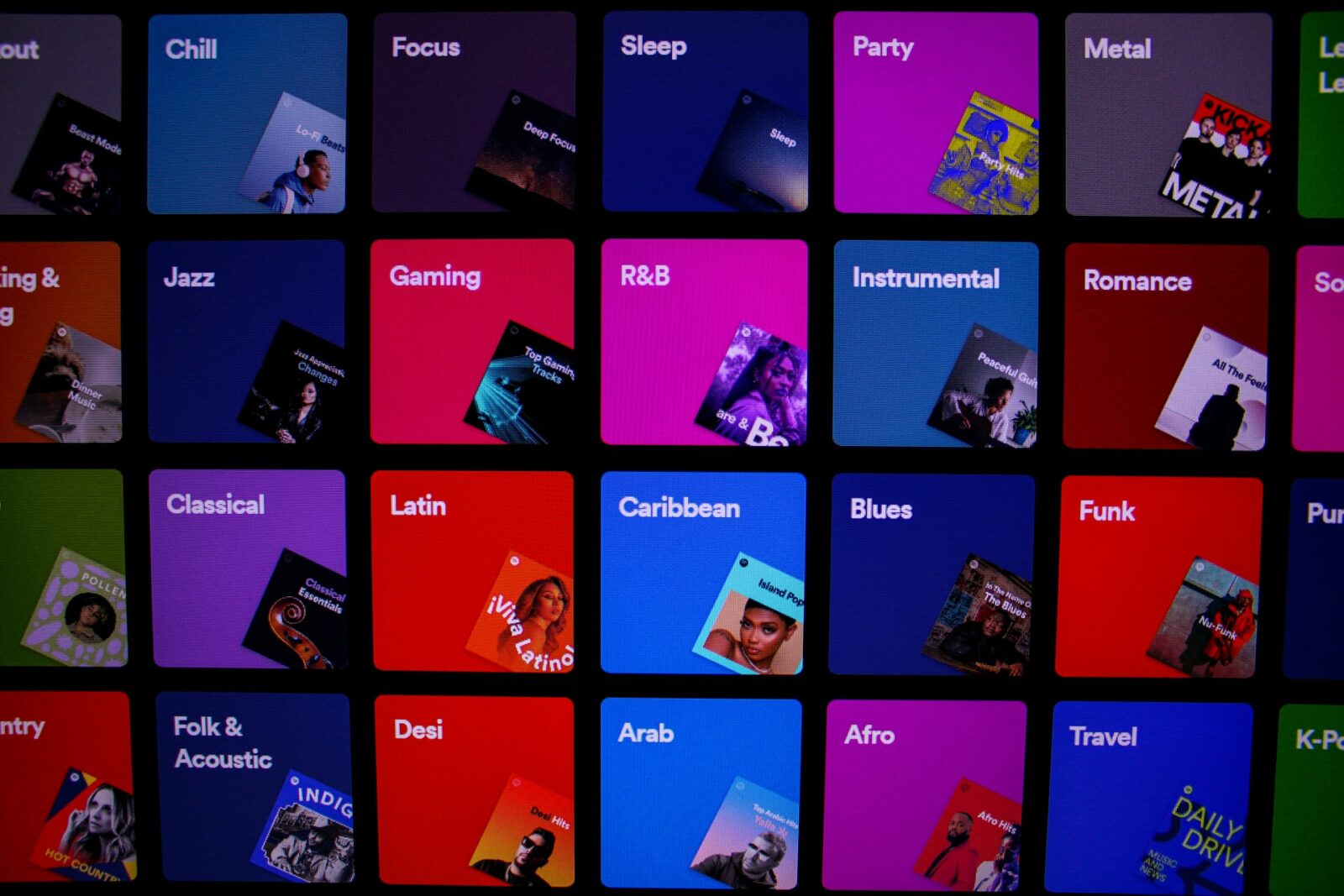 Collaborate with other artists for Spotify playlist promotion
Contact other artists who also want to promote their playlist on Spotify. You can collaborate with other musicians for the mutual benefit of giving more exposure to your songs.
You can do this by creating a playlist that includes music from other artists, who can also include your music in their playlist.
Collaborating with other musicians gives you a chance to tap into their fan base. If you work with an artist who is into the same genre as you are, your music gets the chance of getting listened to by people who have a predisposition to like your music.
Create quality music
Remember that people are drawn to beautiful music so make sure to create quality content and listen to feedback. Avoid services that tell you they can guarantee you more streams on Spotify.
These illegal practices will not help with your Spotify playlist promotion. They can also get your music removed from the platform and put your music career at risk.
Want to submit your music to music professionals?
You are at the right place! You can submit your music to our database for FREE and we will let you know if we find suitable playlist to pitch your song in.
We will also reach out to you if we believe your song can go viral and help you promote it across different platforms.
Submit your music here.
Conclusion
Do no try any shade ways to promote your Spotify playlist. Instead grow over organically over time and build valuable connections within the music industry.
It is also highly recommended to outsource the promotion to an external agency, so you can spend more time on creating great music. Check out the Spotify music promotion service and reach out to us!