If you've become an expert on a specific topic, you need to get on Quora.
A unique mix of social media platform and research site, it's the place to be if you want to share knowledge.
With 300 million active users every month, it's often a forgotten-about website for creators.
Keep reading to find out our top tips on how to make money on Quora.
Understanding the Quora market
Let's first touch on what Quora is. Quora is a community-driven site where users can upload questions.
Anyone on the website can answer these questions, resulting in a nice mix of opinions.
Users can vote answers up and down based on their helpfulness, so every response should be well-thought-out and thoroughly researched.
However, Quora isn't just a social media site similar to other platforms like Reddit — it's also a search engine.
You can type any keyword into the search bar and receive all sorts of interesting queries. This can help you drive your content strategy on Quora — but more on that in a bit.
Quora is also a platform that requires regular upkeep and maintenance. You need to be present daily, answer questions, and follow up.
This also means reading other answers and upvoting the most useful ones. This kind of interaction is key to success on Quora.
The main way to make money on Quora is through your content. Whether it's video or text, you can set up a subscription for your content.
You can monetize your page and provide exclusive content about your niche. You can also promote your other links, like your website, to Quora users.
For example, if you're a life coach you could set up on Quora at an accessible price and offer more generic coaching for an audience before followers hire you for one-to-one sessions at a premium price.
Read: How to make money on Reddit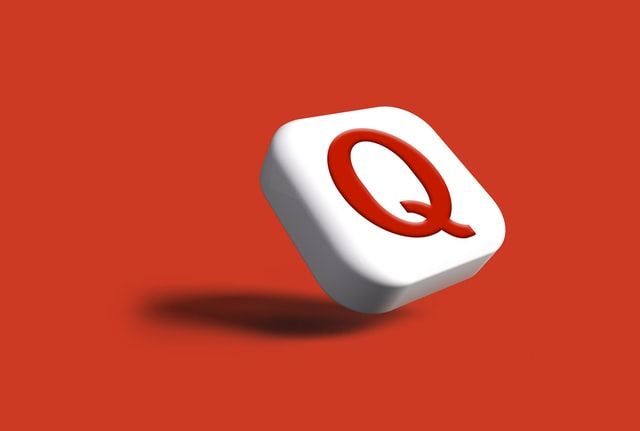 How to make money on Quora
So after you choose your niche and set up your profile, how do you actually make money? Here are a few best practices to help you along the way and grow on Quora.
Optimize your profile
Make your bio clear and concise, and use keywords, so your profile appears in searches. Include links to your website and other social media accounts so people can follow you across platforms.
Pad out your About section to include your top five topics and show that you're an expert in your field.
Read: How to grow an online business
Stick to what you know
Even though you have many interests, your Quora profile needs to cover one particular niche and the topics that fall under it.
For example, if you've chosen to cover travel, that's a pretty broad topic. Instead, narrow it down to the parts of the world you know best.
If you've spent lots of time in the UK, congratulations, you're now a "UK travel expert." Answer questions and make content related to UK travel to build up your presence on Quora.
Read: How to make money with music
Be engaging and use language wisely
Nobody wants to read a big, boring block of text when they're searching around for a quick answer.
So, try to keep answers to 200 words maximum. And formatting like headings and bullet points are your friend!
Use them to break up more complex answers and keep your content from looking too dense.
It's equally important to present yourself as a professional, polite expert. Make sure you're using knowledgable but clear language and being respectful of others on Quora.
And, it might seem obvious, but spell check before posting. An error-free answer gives a much better impression than one littered with errors.
Read: How to make money on Discord
Be mindful with links
Be careful not to include too many of your own links in every answer, or you're likely to be downvoted.
If you've written a blog post or recorded a podcast on a particular topic, feel free to link to it. But it's best to avoid adding in a bunch of generic links which can look spammy.
Read: How to make money on Twitter
Use the search bar for keywords
Make use of the search bar and use Quora as an SEO tool. Those keyword searches can translate into the content you create for your own profile.
Once that is created, you can refer people to that content when you're answering questions on other feeds. All content can be repurposed on Quora so make infographics and charts that compliment your blog posts too.
Read: How to make money on OnlyFans
Boost your answers
There are many ways to boost your Quora answers. Two of them is to buy Quora upvotes and Quora accounts with history.
If you buy upvotes on Quora, your answer will be pushed towards the top of the page and therefore seen by more users. They are then more likely to engage with your content, which can make your answer to go viral and bring lots of traction.
Buying accounts with history is also super important. Your account will be seen as a trustworthy source of information and users are more likely to trust you, as well as Quora can boost your answers to the top.
Read: How to make money on Spotify
Sign up for Quora partner program
If you are wondering how to make money on Quora, signing up for a Quora partner program might be one of the ways to earn money on Quora.
You can sign up for Quora partner program easily in a few simple steps. read more about it here. You can make even more money with this simple trick.
You will basically get paid by asking questions on Quora. They are looking mostly for interesting questions to help other users find information and use the platform more often.
You can also provide users with Quora answers but you won't get paid for them.
However, providing quality answers will build you a reputation on the platform. More answers means better reputation and more traffic to your Quora account.
That way you can collaborate with marketing agencies around the world, to be able to provide them with promoted answers, as you will be seen as a top Quora user.
This digital era has given us many options to earn money online from our homes. We need to take advantage of other social media platforms as well to earn enough money to have a passive income.
Start making money on Quora with help from Signals
Because Quora is less known than other content creation platforms, there are plenty of opportunities to establish yourself as an expert in your niche.
From there, building a community, sharing your passions, and making money are easy! The answer platform is still fairly new to marketers and digital creators.
If you're looking for help with managing Quora, Signals is here to help. We can help you build your Quora presence and set you up for success.
Get in touch with us to learn more about how we can help!