Starting afresh on a new social media platform is always a challenge — and OnlyFans is no exception.
In this post, we list 8 insider secrets on how to start an OnlyFans account without followers and make it a success.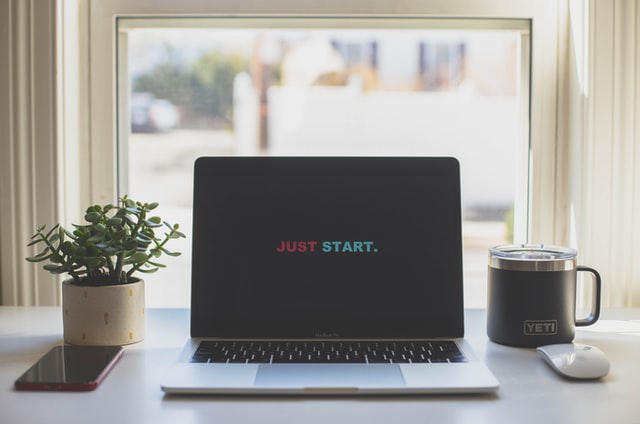 How to start an OnlyFans without followers: 8 ways to build your following
Think about your niche
Is there a topic that you're an expert in or have a huge interest in? It could be anything from fitness to gaming or food to beauty.
If it's specific enough to create content around and you know you can gain a following from it, do it!
Even if there are a number of creators in your niche, your personality and content should stand out. Be yourself and understand what your audience wants — that's a great place to start.
Read: How to promote your OnlyFans and get more followers
Do your research
Now you have your niche, what are other creators doing in your field? You don't want to copy their content but some formats do work better.
Do subscribers in your niche prefer videos or photos? Are there some topics that none of the creators in your niche are covering fully?
You could create a niche within your niche if you wanted to!
Having a deep appreciation for your target audience's interests, and how they can be better met, is super important when it comes to starting an OnlyFans account without an audience base.
Hint: Check out OnlyFans search engine to research other creators and and get some inspiration on what's working for them.
Read: OnlyFans statistics
Cross-promote on your other accounts
If you've built up a following on another non-paid-for social network, try and coax those followers across to OnlyFans.
You could offer them discounted subscriptions or exclusive content to entice them.
They already love your free content, so now you have to convert them into paying subscribers.
Read: How to make money on OnlyFans
Invest in a creator's kit
You'll find the process of creating and sharing great content so much easier with a few pieces of decent kit.
A decent camera is a must but many OnlyFans creators use their smartphones, so no additional spend is necessary.
Video or photo editing software is needed for vloggers as it makes editing a breeze — you'll have to pay for these services, but you'll make that money back in no time through subscriptions.
You can get by without a tripod, but it does make your filming more professional. Try to find one with a Bluetooth remote to make the process of creating content seamless.
Ring lights also help to improve the quality of your content and elevate your output.
Read: OnlyFans alternatives
Have a plan
Some creators make content on an ad-hoc basis, but the most profitable ones have a plan.
Think about what content you will post (photos or videos) and how often you can realistically get it live. Don't promote the idea of new content daily if you simply don't have the time — that's one way to lose the followers you're gaining!
Try batch create your content instead, so you have it ready for the week ahead.
Try running some experiments such as offering free subscription for a few hours or something that will boost the interest of potential viewers.
The adult subscription platform is full of adult content creators who have their own businesses and are born entrepreneurs. This makes it way easier for them to grow their OnlyFans page as they have the knowhow.
Read: How to be successful on OnlyFans
Create a bank of content
There will be days when you don't want to create content — and that's where your content bank comes into play.
Having spares to hand means you don't have to sit down and force yourself to make a video or take some photos.
Again, batch-creating content definitely helps here so you have lots of back-up content ready to go when you don't know what else to post!
Read: OnlyFans ideas to succeed
Get into a routine
Managing an OnlyFans account and growing your following is much more than posting a video and sitting back to watch the money roll in.
You need to interact with your followers and subscribers. Follow new users daily, connect with fellow creators and chat with your own fans.
You want to build a community to build more income — that's how to start an OnlyFans account without followers. Promoting your page daily will increase your reach.
Read: OnlyFans verification process
Give it time and be patient
While you can definitely earn money quickly on OnlyFans, it can take time to build a substantial income.
Focus on creating quality content, interacting with your followers, and promoting your page and your income will increase.
Build a loyal fanbase and they will always be willing to pay for exclusive content, including a subscription and pay-per-view options too.
Read: How to promote OnlyFans on Reddit
Should I promote my OnlyFans on other social media platforms?
If you really want to start and grow your OnlyFans account without followers then you need to promote it on other platforms as well.
That way you can drive more traffic to your OnlyFans page and hopefully get more active viewers.
Promoting adult content is tough and you will easily get banned on social media platforms. Worth trying is to look at other successful OnlyFans users and get inspired by them.
Promote OnlyFans naturally, without links if possible, instead of running campaigns and overdoing it with OnlyFans link that will only end up getting you banned from the platform.
As an OnlyFans content creator it is important to grow your social media followers and gain loyal fans.
Read: How to become a content creator
How to start OnlyFans – Reddit answers
As always, Reddit gives us some helpful and sometimes saucy tips. NSFW is becoming one of the most trending topics with OnlyFans on top.
If you are looking for some helpful tips on Reddit on starting an OnlyFans account, take a look at our recommendations below:
Ready to start an OnlyFans?
Adding OnlyFans to your social media revenue channels can seem like a lot of work.
However, with average creators earning around $1000 a month, it's definitely worth creating exclusive content for!
If you know you'll struggle with the admin side of managing your account, Signals can take it off your hands.
We promote your account so you can focus on connecting with your subscribers and making the best content.