With over 430 million active monthly users — many aged 18-29 — Reddit is a great place for creators to grow their online presence.
But to succeed, you need to stand out from the 11 million posts submitted to the platform each month.
So, is Reddit a site worth using to make money? Let's take a look at how to best create content for the platform and how to make money on Reddit.
What content performs best on Reddit?
For those of you who don't know, Reddit is a social network where users upload their own images, text, and videos.
Other users then vote on posts using an upvote and downvote system. The more upvotes a piece of content gets, the higher it ranks.
Reddit is also home to more than 3.1 million subreddits or communities for specific topics.
From topics like cats stretching out on r/spreadytoes, to funny musings on r/showerthoughts, to the fascinating questions and answers on r/AskReddit, there's a subreddit for just about everything. And posting on subreddits is essential for Reddit success.
Here are a few foolproof ways to get your content seen:
Keep titles between 60-120 characters for the most upvotes
Add in a question to get the most comments
If you purely want upvotes, make a statement
External links work well because users often want more information on topics
Videos and photos will get more engagement, which is ideal for creators!
Reddit is an excellent platform for cross-promotion — as long as you offer something of value. Spamming subreddits with tons of your links will likely get you banned.
But answering a question and adding a link to one of your helpful resources (a video, blog post, or podcast, for example) will get you plenty of upvotes.
Read: How to make money on Quora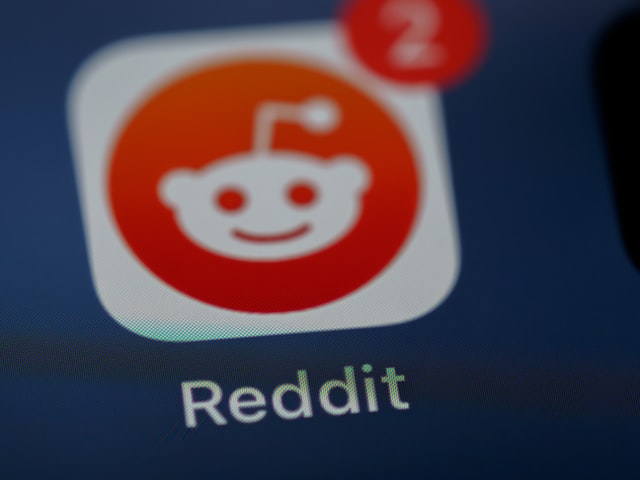 How to make money on Reddit
While you can't earn money directly from Reddit, you can earn money on the site. Making money on Reddit won't happen overnight, but it's a great platform to use for marketing.
Play your cards right, and you can use Reddit to drive subscribers to other your other platforms.
Here are a few great ways to use Reddit for marketing.
Read: How to grow an online business
Engage with your answers
While you should use your comments to promote your content, you also don't want to be spammy.
Leave genuine, meaningful comments and engage with other users. There's no use leaving one-word comments and upvoting a handful of posts for no reason.
Answer questions concisely but with some detail, and get involved in subreddits related to your content.
Read: How to upvote on Reddit
Update regularly
Reddit is a fast-moving platform with new comments and subreddits popping up daily. It's not a set-it-and-forget-it platform.
You need to spend a lot of time chatting with fellow users and getting a feel for different subreddits. Each community will vary, so read the room and follow its rules.
Read: How to make money with music
Choose the right subreddits
You need to get on the right subreddits to earn even more.
Search for subreddits in your niche that have high engagement but might not have users with strong, knowledgable voices. You can become the go-to person on the sub for advice, expert knowledge, and more!
Once people in your subs get to know you and rely on your input, you can convert into paying subscribers on other platforms.
Read: How to make money on Twitter
Ask questions
If you just answer other people's questions, you might seem disingenuous. Try asking a handful of questions yourself.
You can ask for advice or opinions on a specific topic, service, or product. Again, engagement is what we're looking for. You want to build relationships and communities within Reddit.
Read: How to make money on Spotify
Reply to all comments
If users have taken the time to answer a question of yours or reply to your answers, the least you can do is reply!
This is the key to engagement on a platform like Reddit because it creates trust and makes you more memorable.
Nobody wants to feel like they're chatting to a robot or posting into the void, so replying to comments and keeping the conversation going is a great way to make connections.
Read: How to make money on OnlyFans
Sell Reddit accounts
You can easily create several Reddit accounts and then sell them on any marketplace. Ideally, create accounts targeting different industries and build the karma score, as people want to buy Reddit accounts with high karma.
You will be then able to earn a few extra bucks aside from selling your Reddit accounts.
Should I promote my own business on Reddit?
Reddit is currently one of the best places to promote your business or brand. So, the answer is yes!
The Reddit community is very powerful and will only grow over time, as much as community marketing itself.
However, you need to understand how to naturally promote it without getting downvoted or banned. You can either spend your time figuring it out or outsource it to Reddit experts such as Soar.
External agencies will do all the hustle for you, letting you work on what you know best.
When can I expect to earn money from Reddit?
Promoting your brand on Reddit is a long term strategy. It is very hard to measure the return on investment (ROI) and estimate when you finally start to make money on Reddit.
There are a few additional options for you to fasten the process and potentially earn extra money from the platform.
Affiliate marketing freelance writing is one of them. You can collaborate with brands online to naturally promote their brands to the Reddit community and other community members.
The more you do that, especially if you follow each subreddit's rules, you will build a reputation on the platform and be seen as a trustworthy source of information for other members.
Every online business needs to be present online and being involved in online communities is one of the best choices.
Online money making opportunities are behind every corner. Only your time is required to learn and figure out what you like the most and what is the most profitable for you.
Stop applying for low paying jobs that are way below market rate and start making money online.
In a few months you will be able to generate a passive income, which is currently a goal of every millennial and Gen Z creator.
Do you want to know how to earn money online on other platforms as well?
Check out other articles. We have ultimate guide to make money online for all popular social media sites.
Read: How to make money on Discord
Master Reddit with help from Signals
Reddit users are savvy and won't respond to spam links or unhelpful comments.
To make money on Reddit, you need to join and be part of a community before you can start to promote your external links.
If that seems time-consuming, hiring specialists to engageme on your behalf is a great option.
At Signals, we can help you get engaged with different subreddits and start helping you make money. Contact us today to get started!