If you've been wondering if and how you can make money on Twitter, the answer is most certainly.
Twitter is the 15th most popular social networking site, with an estimated 330 million monthly active users.
The social networking site has a massive market waiting for you to tap. Data from Statista shows that people primarily use Twitter for:
News (48%)
Entertainment (48%)
Connecting with family and friends (34%)
Following companies or brands (33%)
Professional networking (14%)
Other purposes (12%)
Given these numbers, you can definitely make good part-time earnings from Twitter and eventually make it a source of passive income.
Alternatively, you can build a reputable brand on Twitter and work on it full-time. Whichever way you choose, you too can transform our Twitter account into an asset that generates income.
It all starts with a good idea, though. So, here are four proven ideas for making money on Twitter.
Read: How to make money on Reddit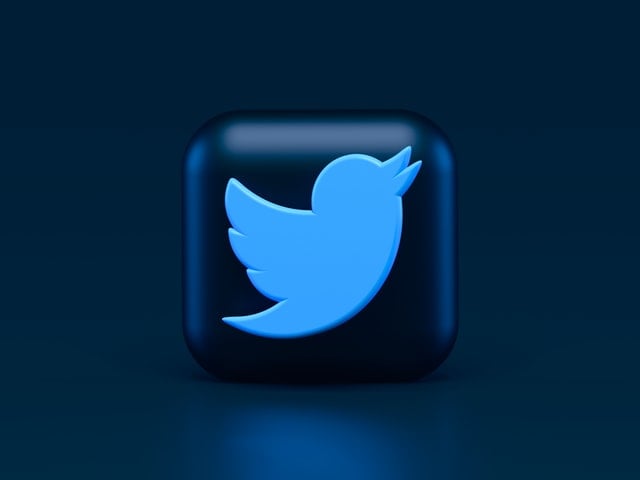 1. Sell your products or services on Twitter
Popular social networking sites like Facebook, Instagram and Pinterest continue to provide many users with direct access to a huge market for their products and services.
A growing number of social media users buy products and hire services directly from other users. You can also make money on Twitter by selling your products or services directly on the site.
With the right strategies, you can advertise your products and services directly on Twitter through your tweets or by buying Twitter ads.
The whole idea is to get the attention of potential customers or clients and let them know you have exactly what they need. The more engagement you get on Twitter, the more sales you can make.
You can increase your Twitter engagement by participating in relevant topics and hashtags. Learn how to write tweets that are likely to go viral and post them consistently.
Be sure to include a call to action in your tweets and share your contact information in your bio to make it easy for your current and prospective customers to reach you.
Read: How to make money on Discord
2. Sell other people's products and services on Twitter
The most effective way of selling other people's stuff online is through affiliate marketing.
It involves signing up for an affiliate program in which a company pays you a commission on the sale of products you promote. Promoting affiliate products can become your main source of income if done right 😉
You stand to make a lot of money on Twitter by selling affiliate links to products that are in high demand.
You need effective strategies to succeed in affiliate marketing. To begin with, you need to have a sizable audience to whom you provide value.
Doing so establishes the trust needed for your Twitter followers to buy products through your links.
Important to note is that you should avoid spamming your followers with affiliate links. Doing so can alienate them and harm your reputation.
That's the last thing you want. Instead, do your best to engage in organic, meaningful engagement for which sharing your affiliate links is a natural part.
For that to happen, you have to choose the right affiliate products. Ideally, these should be high-demand products that you use yourself and that fit your Twitter brand.
Likewise, you want to select an affiliate program with good terms for their commissions.
Read: How to make money with music
3. Direct your Twitter audience to your website
If you have a website from which you already make money, you can use Twitter to drive traffic to the site and increase your earnings.
You have two options here. One, you can use your personal Twitter profile to drive traffic to your site. This is a good option if you have built a sizable audience for your personal account.
Two, you can create a new Twitter profile for your website and start building an audience specifically for your business.
The benefit of this approach is that all other factors are held constant, a Twitter profile dedicated to your business will have a stronger brand than your personal account because the audience associates the business account solely with your brand.
Whichever approach your take, take advantage of hashtags and trends that are relevant to your brand.
Contribute to the conversation in a way that adds value, and you will start to build up a strong reputation.
With enough trust from the community, you can direct potential leads from Twitter to your business website and increase your revenue.
Read: How to get famous on Twitter and get more followers
4. Make money from ghostwriting Tweets
Many Twitter account owners pay ghostwriters to write tweets for them. Not everyone has the skills or time to write tweets that resonate powerfully with their target audience.
That's where a Twitter ghostwriter comes in. Ghost tweets by a talented writer can help a Twitter account grow and maintain its audience.
Verified Twitter users are potential Twitter ghostwriting clients, but they should not be your only focus.
Consider reaching out to public figures who are not verified or don't yet have a Twitter presence. Find out if they're interested in growing an audience on Twitter.
Additionally, reach out to brands and organizations that stand to benefit from Twitter ghostwriting services.
To make money on Twitter as a ghostwriter, you need credibility. You'll also need to demonstrate value by using Twitter analytics to show your much engagement your Tweets receive.
One of the best things about being a Twitter ghostwriter is you only need to write a few tweets a day.
So, once you find a handful of well-paying clients, you can earn a lot of money doing it part-time.
Read: How to make money on Spotify
5.Run sponsored tweets
You can either connect this with affiliate marketing or run sponsored tweets for a client and get commission based reward.
You should be able to drive a decent Twitter traffic if you promote affiliate products on Twitter. Is your goal to drive website traffic? Then running sponsored tweets should do the trick.
Read: How to make money on Quora
Summary
Twitter is one of the biggest social media platforms these days and it should be included within your marketing efforts.
Easy steps to begin with before you start making money on Twitter:
Killer Twitter profile
Personal and meaningful conversation with your audience
Relevant hashtag strategy
Bring traffic from other social media platforms
Be active and consistent
Include your Twitter followers
Find your target audience
The main step is to be patient and persistent. You need to realize it's going to take some time until you get there and it won't happen overnight. Keep going and you will get there eventually.
Read: How to make money on OnlyFans
A Final word on how to make money on Twitter
Creating a lucrative Twitter account is just what you need if the thought of earning from social media while working from home excites you.
With the right strategies, you can make that idea your reality.
Remember, though, that like any other business or profession, making money of Twitter demands hard work, dedication and patience.
You must provide value, engage consistently and post regularly. Focus on building a strong reputation first rather than bombarding your audience with sales pitches.
Ultimately, it all comes down to using effective social media marketing strategies, which Signal specializes in.
Are you looking for a dedicated Twitter promotion service? Schedule a call with us today and let's get you started on your Twitter money-making journey.