Are you interested in becoming a content creator?
You may have what it takes to be successful in the world of online content creation if you have a deep interest in a particular subject and the ability to articulate your thoughts clearly for an online audience.
In this primer, we'll cover the basics of content creation, from deciding on a focus to crafting your own voice to building an audience.
These guidelines will help you get started on your way to becoming a successful content creator, whether your interest is in making videos, blogs, podcasts, or social media posts.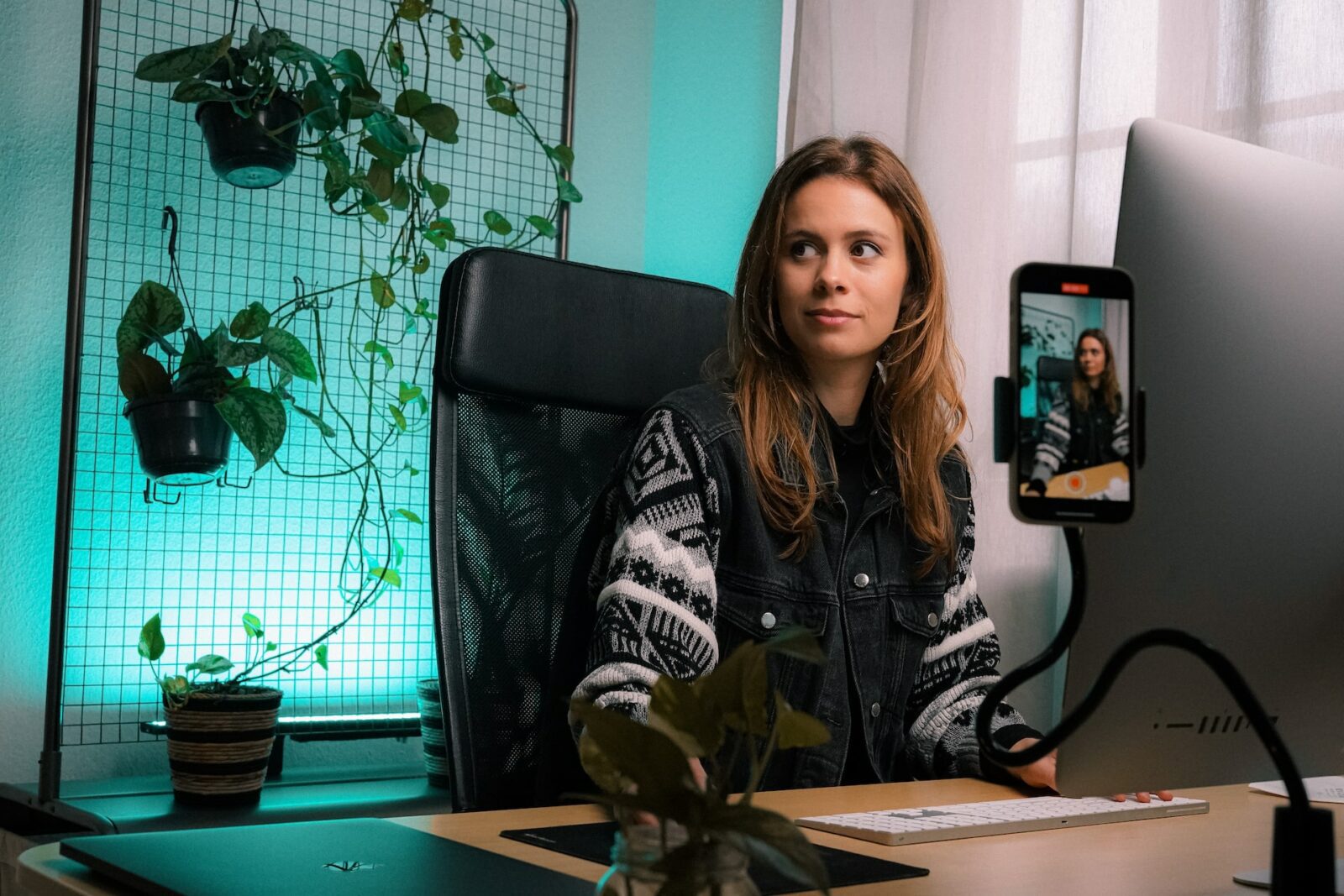 What is a content creator?
"Content creator" is the term for someone who makes and shares media on internet. This could be in the form of a video, a blog post, or a social media update.
Content creators use their talents to captivate and educate their audience on a particular subject or area of expertise. Vloggers, bloggers, podcasters, and influencers are all examples of content creators.
There are many interesting things to learn about content creators, but I think one of the most interesting things is how they use technology and social media platforms to connect with their audience and build a community around their content.
Many people who make content are able to build a large and loyal audience by always making high-quality content and interacting with their audience in a real and honest way.
This has helped them turn their passion for making content into a successful career and given them the chance to reach people all over the world and spread their message.
Read: Beginner's guide for Reddit content creators
How to become a content creator?
Many people start by watching YouTube videos. It's a great way to learn new things and see how other creators do it.
The most experience you get is by simply doing it. Start writing. You will apparently master content writing skills along the way and there are plenty of possibilities out there.
A great way to start is to choose a niche and then a specific content creator. Follow the creator and his/her target audience. Follow the creator across all digital platforms.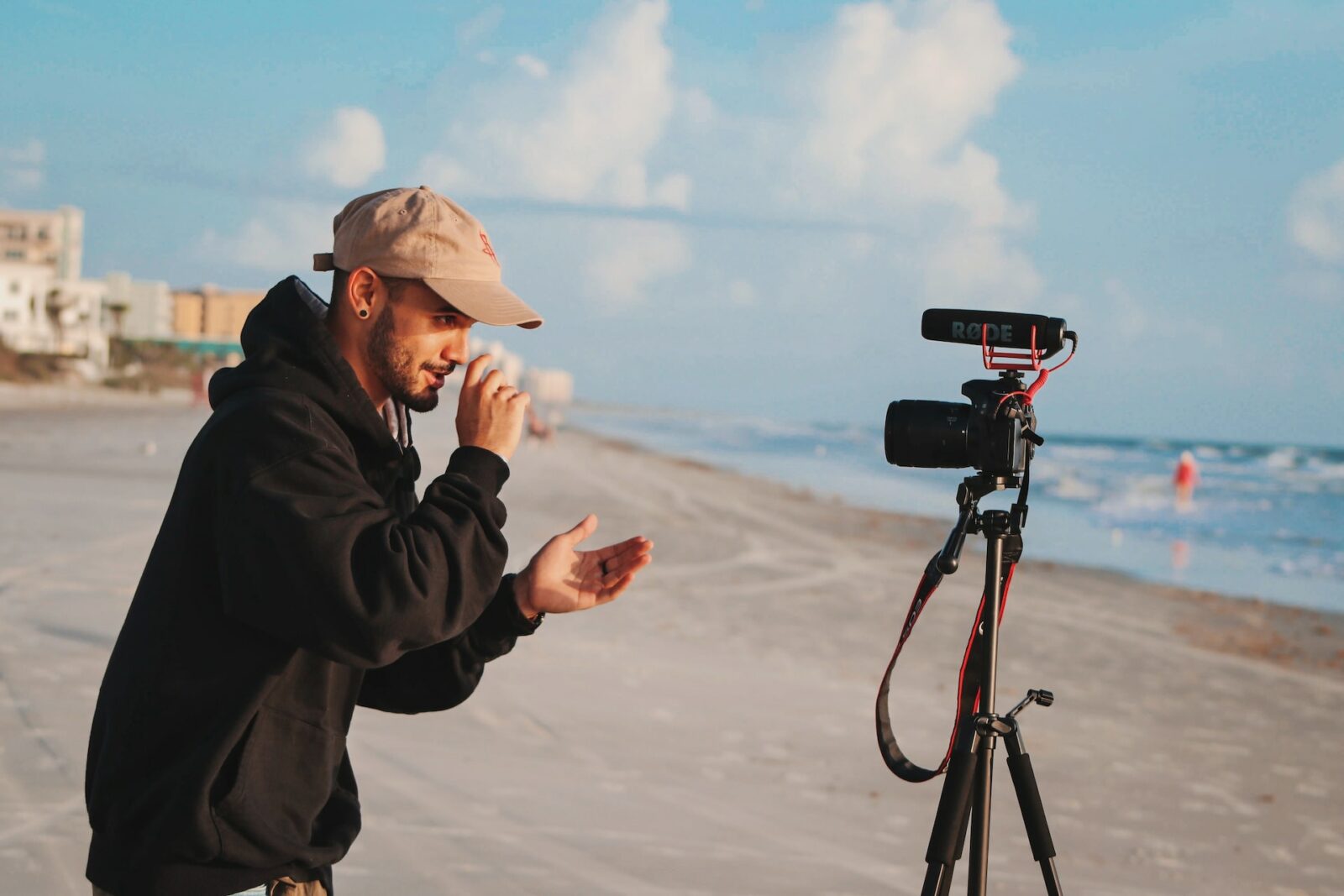 Content marketing is a wide subject, so you should also try all aspects of it and see what you enjoy the most.
You can be a content writer, content creator, social media creator, video creator and much more. It is totally up to you what you decide to focus on.
Social media influencers are dominating Instagram with its functionality and image/video first type of content.
Social media managers are the ones taking over social media platforms and using their creativity to reach the target audience.
A huge advantage of being a content creator is that you can work from anywhere. You can have only two clients and live comfortably from your dream destination.
Sounds amazing, doesn't it? Now, let's see some tips on how to actually become a content creator.
Read: How to promote your YouTube channel
Top 7 tips to becoming a content creator
1 – Choose a topic or niche
Choose a topic or niche that you're really interested in and know a lot about. This will help you make good content that people will find useful and interesting.
Create content and get feedback from other creators. I would also recommend you to partner up or collaborate with another content creator, to help each other out and push your limits.
You will be shocked how fast both of you can progress with this approach.
Read: How to grow a Discord server
2 – Style and voice
Develop a unique and consistent style and voice for your content. This will help you stand out from other content makers and make your work easier for your audience to remember.
Create your own personal brand. This is extremely important to do as a digital content creator. Promote your personal brand across all social media accounts and you will be more likely to be remembered by other people.
Read: How to get TikTok famous
3 – Content planning
Make a plan for when you will make and share content, and try to stick to it as much as possible. To build a loyal audience and keep them interested, you need to be consistent.
Content creation process is lots of fun but can become very challenging and depressing if you don't have a clear vision/goal.
Develop a content strategy for each type of content you create. You will notice after some time how much it actually helped you.
Read: Best Instagram marketing tools
4 – Right tools
Use good tools and equipment when making your content. This will help make sure that your content looks and sounds professional, which will make it more appealing to your audience.
This mostly applies on video content, as it is a bit more complex process than just content writing. Your visual content needs to be tip top, so I recommend you investing in some great platforms for creators.
Trust me, it will pay back in no time and give you tons of space for creativity.
Read: TikTok tools to grow your audience
5 – Audience relationship
Talk to your audience and answer their questions and comments. This will help you build a group of loyal fans who will give you feedback that you can use to make your content better.
Read: Audience engagement 101
6 – Collaborate with others
Work with other content creators and experts in your field to reach more people and learn new things. This can also help you get better at making content and learn new skills.
If you want to become a high quality content creator you need to collaborate with other creators. It is a super fast way to learn new things and get feedback on your content at the same time.
7 – Be patient and persistent
It takes time and work to build a successful career as a content creator, and you may run into problems along the way.
But you can be successful as a content creator if you care about your topic and work hard to make high-quality content.
Can anyone become a content creator?
You just need to be interested in a certain subject and know how to share your knowledge and ideas with others.
But it takes time, work, and dedication to become a successful content creator. It also requires a willingness to learn and change, as well as the ability to connect with your audience and make high-quality content that will appeal to them.
So, anyone can become a content creator, but not everyone should do it as a job. Thousands of online creators create content as a side hustle.
They have their regular day jobs and create content after work or during the weekend to earn a few extra bucks.
The way you tackle it is totally up to you, but these are some options creators choose.
Note: Check out these content creator job descriptions to get a better overview on what is expected from you, as a content creator.
Read: 99+ ideas to succeed as an adult creator
The bottom line
Successful content creators have been creating content for some time until they mastered their skillset.
It takes time to acquire content creation skills, so you need to be patient and try a lot of different things.
A quick sum up on how to become a content creator:
To be a content creator, you need to have a mix of creative, technical, and knowledge skills.
It's important to know what your unique strengths and areas of expertise are. Focus on making content that fits with your interests and values.
It's important to create content consistently and keep the quality and tone of your content the same.
Engaging with your audience and building a community around your content can help you grow as a content creator and reach more people.
It's also important to keep learning new things and getting better at what you already know, as well as keeping up with the latest trends and best practices in your field.
Anyone can become a successful content creator if they work hard and put in the time.
Collaborate with other creators, get feedback on your content and work on different types of content within different industries to explore your creativity.
I believe in you! But you also need to believe in yourself! Good luck creating content and most importantly, have fun while doing it!